Divorce and Personal Injury Awards in Arizona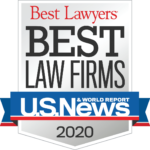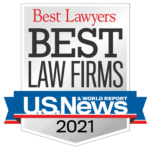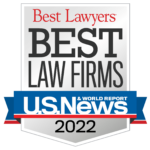 Receiving an award for damages in a personal injury lawsuit is a long and complicated process, and the money you receive is usually needed to pay for your injuries. If you are going through a divorce when the settlement is reached, you might be having some major concerns that the award you and your
personal injury attorney Atlanta GA
relies on worked so hard for may end up being split with your soon to be ex-spouse.
Unfortunately, there is no simple answer to the question of whether or not a personal injury award will be divided in a divorce proceeding.
Generally speaking, property and other assets accumulated during a marriage are considered "marital assets" and may be equitably divided among the parties of the divorce action. So, if a spouse in a divorce receives a significant award in a personal injury settlement before the divorce is finalized, it could be seen as a marital asset and be eligible for a division.
Because of this, the absolute best way to protect a personal injury award from being divided is to make sure you finalize the divorce before settling the personal injury claim. This way, the award from the claim cannot possibly be a marital asset, as the marriage has been dissolved. However, doing this in practice can often be easier said than done as both personal injury and divorce cases can be tedious, expensive, and drawn-out proceedings.
What type of award was granted will also be a major factor in if it will be eligible for a division. If the award was granted for compensatory damages such as "pain and suffering," which is apparently given to a particular person for the hardships they endured, then your attorney may be able to defend the award from being divided.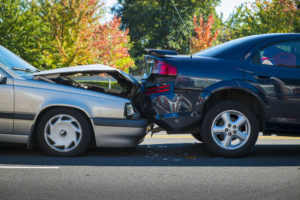 However, other types of compensatory damages such as lost wages or medical expenses directly impact marital property and may be divisible.
Even if the award is not divided, it may be factored into the calculations for alimony or child support. Some very determined ex-spouses may also file a modification of the divorce action to incorporate any personal injury awards that occurred post-divorce.
Divorce law and personal injury law vary on a state by state basis. Without an experienced personal injury or divorce attorney advising you, it can be easy to grow confused and frustrated. For specific information and guidance on how to protect your injury award from being divided with your spouse in a divorce, talk to your attorney to find what the best path will be for you.
If you have questions about personal injury awards in an Arizona divorce case, you should seriously consider contacting the attorneys at Hildebrand Law, PC. Our Arizona divorce and family law attorneys have over 100 years of combined experience successfully representing clients in divorce and family law cases.
Our family law firm has earned numerous awards such as US News and World Reports Best Arizona Family Law Firm, US News and World Report Best Divorce Attorneys, "Best of the Valley" by Arizona Foothills readers, and "Best Arizona Divorce Law Firms" by North Scottsdale Magazine.
Call us today at (480)305-8300 or reach out to us through our appointment scheduling form to schedule your personalized consultation and turn your Arizona divorce or family law case around today.
Thanks to our friends and contributors from Andrew R. Lynch, P.C. for their insight into divorce and personal injury awards.
More Articles About Divorce in Arizona
Chris Hildebrand wrote the information on this page about personal injury awards and settlement during a divorce in Arizona to ensure everyone has access to information about family law in Arizona. Chris is a divorce and family law attorney at Hildebrand Law, PC. He has over 24 years of Arizona family law experience and has received multiple awards, including US News and World Report "Top Arizona Divorce Attorneys", Phoenix Magazine "Top Divorce Law Firms", and Arizona Foothills Magazine "Best of the Valley" award. He believes the policies and procedures he uses to get his clients through a divorce should all be guided by the principles of honesty, integrity, and, quite frankly, actually caring about what his clients are going through in a divorce or family law case. In short, his practice is defined by the success of his clients. He also manages all of the other attorneys at his firm to make sure the outcomes in their clients' cases are successful as well.
---
As Seen on CBS News, ABC News, NBC News, and Fox News

---
What's Hot – Blog