Collaborative Divorce Attorneys in Arizona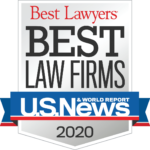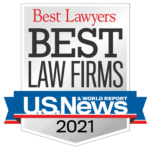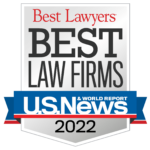 Hildebrand Law, PC Collaborative Divorce Attorneys in Arizona
Our Collaborative Divorce Attorneys in Arizona are here to help you navigate through an amicable yet fair and reasonable divorce. The collaborative divorce attorneys at Hildebrand Law, PC will thoroughly explain how collaborative divorce works in Arizona.
The collaborative divorce process in Arizona mitigates conflict between the parties.
Both parties and their counsel agree not to file additional court documents while the collaborative divorce process takes place.
There will be at least one, if not more, meetings to gather and exchange all relevant information and documentation and to discuss each spouse's proposals for resolving the case.
At times, counselors may be involved, as well as financial planners, and Certified Public Accountants.

We will work with you, your spouse, your spouse's attorney, and any agreed-upon experts, if any are needed, to obtain all of the necessary financial documentation to ensure we cover all assets and debts.
We will then sit down with you to develop a plan on how we should divide your assets and debts, address issues concerning your children, and determine how much child support should be paid and whether alimony should be considered.
In Arizona, you may not submit your settlement agreement to the Court until at least 60 days have passed since the Petition for Dissolution of Marriage was served on the responding spouse.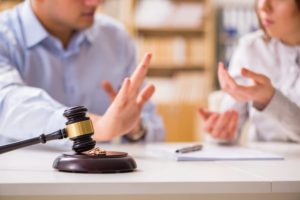 If you reach an agreement, one or both collaborative divorce lawyers will draft settlement documents.
At a minimum, a Marital Settlement Agreement and Consent Decree for Dissolution of Marriage will be prepared, reviewed, and signed.
If you have children, a complete and detailed Parenting Plan will also be drafted in your collaborative divorce in Arizona.
The Parenting Plan will detail each parent's parenting time with the children, will address how major decisions, such as educational and medical decisions, will be made and other provisions commonly addressed in Parenting Plans.
If you have questions about collaborative divorce attorneys in Arizona, you should seriously consider contacting the attorneys at Hildebrand Law, PC. Our Arizona divorce and family law attorneys have over 100 years of combined experience successfully representing clients in divorce and family law cases.
Our family law firm has earned numerous awards such as US News and World Reports Best Arizona Family Law Firm, US News and World Report Best Divorce Attorneys, "Best of the Valley" by Arizona Foothills readers, and "Best Arizona Divorce Law Firms" by North Scottsdale Magazine.
Call us today at (480)305-8300 or reach out to us through our appointment scheduling form to schedule your personalized consultation and turn your divorce or family law case around today.
More Information on Our Arizona Family Law Attorneys
SCHEDULE YOUR CONSULTATION TODAY!
PLEASE COMPLETE OUR NEW CLIENT INTAKE FORM TO SCHEDULE YOUR CONSULTATION TODAY!
Chris Hildebrand wrote the information on this page about collaborative divorce attorneys in Arizona to ensure everyone has access to information about divorce in Arizona. Chris is a family law attorney at Hildebrand Law, PC. He has over 24 years of Arizona family law experience and has received multiple awards, including US News and World Report "Top Arizona Divorce Attorneys", Phoenix Magazine "Top Divorce Law Firms", and Arizona Foothills Magazine "Best of the Valley" award. He believes the policies and procedures he uses to get his clients through a divorce should all be guided by the principles of honesty, integrity, and actually caring about what his clients are going through.