Duty of Candor in a Default Divorce in Arizona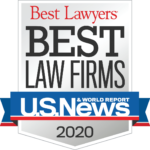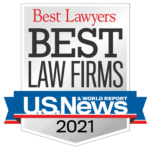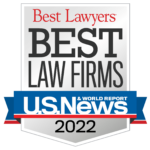 A default divorce occurs when certain the Respondent in a divorce fails to file a Response to the Petition for Dissolution of Marriages and a Notice and Affidavit of Default is filed by the Petitioner.
The court may issue a Default divorce in Arizona either my motion or an evidentiary hearing. So the question becomes, do you have a Duty of Candor in a default divorce in Arizona.
What we mean by a duty of candor is whether you have to tell your judge negative things about you, such as having a DUI conviction, at the default divorce hearing.
The answer is that your attorney has an ethical obligation to present testimony on the good, the bad, and the ugly parts of your case.
Failure to inform the court of the negative part of your case could be considered a fraud on the court that would justify setting aside the default decree later and possibly lead to financial sanctions.
It is always better to be truthful and provide your judge with a full disclosure of the potential problems in your case. A good attorney will know what you should do to prove to the Court that prior problem has been addressed and is no longer an issue for you.
If you have questions about duty of candor in default divorce in Arizona, you should seriously consider contacting the attorneys at Hildebrand Law, PC. Our Arizona divorce and family law attorneys have over 100 years of combined experience successfully representing clients in divorce and family law cases.
Our family law firm has earned numerous awards such as US News and World Reports Best Arizona Family Law Firm, US News and World Report Best Divorce Attorneys, "Best of the Valley" by Arizona Foothills readers, and "Best Arizona Divorce Law Firms" by North Scottsdale Magazine.
Call us today at (480)305-8300 or reach out to us through our appointment scheduling form to schedule your personalized consultation and turn your Arizona divorce or family law case around today.
More Articles About Divorce in Arizona
Chris Hildebrand wrote the information on this page about the duty of candor to the court in a default divorce in Arizona to ensure everyone has access to information about family law in Arizona. Chris is a divorce and family law attorney at Hildebrand Law, PC. He has over 24 years of Arizona family law experience and has received multiple awards, including US News and World Report "Top Arizona Divorce Attorneys", Phoenix Magazine "Top Divorce Law Firms", and Arizona Foothills Magazine "Best of the Valley" award. He believes the policies and procedures he uses to get his clients through a divorce should all be guided by the principles of honesty, integrity, and, quite frankly, actually caring about what his clients are going through in a divorce or family law case. In short, his practice is defined by the success of his clients. He also manages all of the other attorneys at his firm to make sure the outcomes in their clients' cases are successful as well.