Divorce and Paranoid Personality Disorder in an Arizona Divorce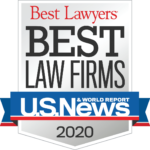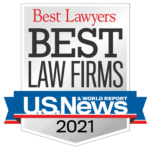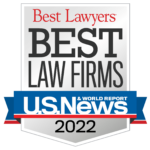 A divorce is a complicated process. It can be made significantly more challenging if a spouse suffers from a Paranoid Personality Disorder. Divorce and Paranoid Personality Disorder in Arizona do not mix well. You and your Arizona divorce attorney should be familiar with the disease, as well as understanding how it will affect the divorce process and what can be done to protect you.
Mental health professionals rely upon the Diagnostic and Statistical Manual of Mental Disorders ("DSM") to diagnose whether a person suffers from Paranoid Personality Disorder. That resource says a person with Paranoid Personality Disorder suffers from a continuing distrust and suspicion of almost everyone and everything.
Individuals with Paranoid Personality Disorder believe everyone is out to get them and cannot be trusted despite there being any evidence to support such a belief. They often feel others have hurt them deeply in some way even though the evidence does not support such a strong belief. They will look for any small shred of "evidence" in what people do or say to them to reinforce and support their delusion. Such people are very guarded and do not like to give information to others in fear it will be used against them later.
Once the person feels wronged by someone else, they will hold onto their belief and grudge for a very long time if not forever. They are also known to attack the person in anger. They also are very controlling of their spouses out of fear that the husband or wife will cheat on them. They will want to know where their spouse is at all times and with whom the spouse has interacted.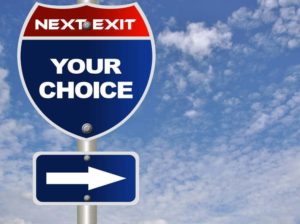 Divorce and Paranoid Personality Disorder in Arizona | Impact on Divorce
Individuals with this disorder are especially difficult when involved in litigation, such as divorce.
They tend to be very litigious in response to the perceived attack upon them. They can experience brief psychotic episodes, obsessive-compulsive episodes, or have manic-depressive episodes. Lastly, they have a much higher likelihood of abusing alcohol and other substances.
All of these symptoms can create significant problems in a marital relationship and may impact the individual's relationship with his or her children. If you are facing a divorce in Arizona and believe your spouse has a Paranoid Personality Disorder, you should hire an attorney who knows the disease, its impact on your divorce case, and has a strategy to deal with the problem effectively.
If you have questions about paranoid personality disorder in an Arizona divorce case, you should seriously consider contacting the attorneys at Hildebrand Law, PC. Our Arizona divorce and family law attorneys have over 100 years of combined experience successfully representing clients in divorce and family law cases.
Our family law firm has earned numerous awards such as US News and World Reports Best Arizona Family Law Firm, US News and World Report Best Divorce Attorneys, "Best of the Valley" by Arizona Foothills readers, and "Best Arizona Divorce Law Firms" by North Scottsdale Magazine.
Call us today at (480)305-8300 or reach out to us through our appointment scheduling form to schedule your personalized consultation and turn your Arizona divorce or family law case around today.
More Articles About Divorce in Arizona
Chris Hildebrand wrote the information on this page about dealing with a person with paranoid personality disorder in a divorce in Arizona to ensure everyone has access to information about family law in Arizona. Chris is a divorce and family law attorney at Hildebrand Law, PC. He has over 24 years of Arizona family law experience and has received multiple awards, including US News and World Report "Top Arizona Divorce Attorneys", Phoenix Magazine "Top Divorce Law Firms", and Arizona Foothills Magazine "Best of the Valley" award. He believes the policies and procedures he uses to get his clients through a divorce should all be guided by the principles of honesty, integrity, and, quite frankly, actually caring about what his clients are going through in a divorce or family law case. In short, his practice is defined by the success of his clients. He also manages all of the other attorneys at his firm to make sure the outcomes in their clients' cases are successful as well.
---
As Seen on CBS News, ABC News, NBC News, and Fox News

---
What's Hot – Blog