Many people have asked about changing judges in an Arizona divorce. In Arizona, either party can obtain a change of judge by following the requirements of Rule 42(f)(1) of the Arizona Rules of Family Law Procedure.
But what happens when the judge the party seeks to remove in a divorce declines to be removed? In Taliaferro v. Taliaferro, 921 P.2d 21 (1996) the Arizona Supreme Court considered the consequences of such a situation.
Mr. Taliaferro asked for a dissolution of marriage from his wife, Mrs. Taliaferro, and sought an Order of Protection. Judge Topf granted the Order of Protection on January 27, 1993. Mrs. Taliaferro filed a change of judicial notice under Rule 42(f). Judge Rogers took over the case. Mrs. Taliaferro submitted the Order of Protection to Judge Rogers for rehearing. The husband appeared but did not stay for the hearing and the judge dismissed the Order of Protection.

In February 1993, Mr. Taliaferro filed a notice of change of judge as to Judge Rogers. But Judge Rogers denied husband's notice of change of judge. He did so "for the reason that a scheduled, contested hearing has taken place before this Court." The husband did not seek special action relief from this denial. Instead, the case went to trial before Judge Rogers. On August 24, Judge Rogers signed a lengthy final judgment. It ordered the husband's lawyer to pay the wife's attorney fees and to pay sanctions.
Both husband and his lawyer, Mr. Hirschfeld, appealed to the court of appeals. The Court of Appeals ruled that Mr. Taliaferro could raise the change of judge issue on appeal. It ruled that once the notice was filed, Judge Rogers had no subject matter jurisdiction to proceed. It vacated the final decree. The Arizona Supreme Court granted review.
A Notice of Change of Judge Does Not Affect the Court's Jurisdiction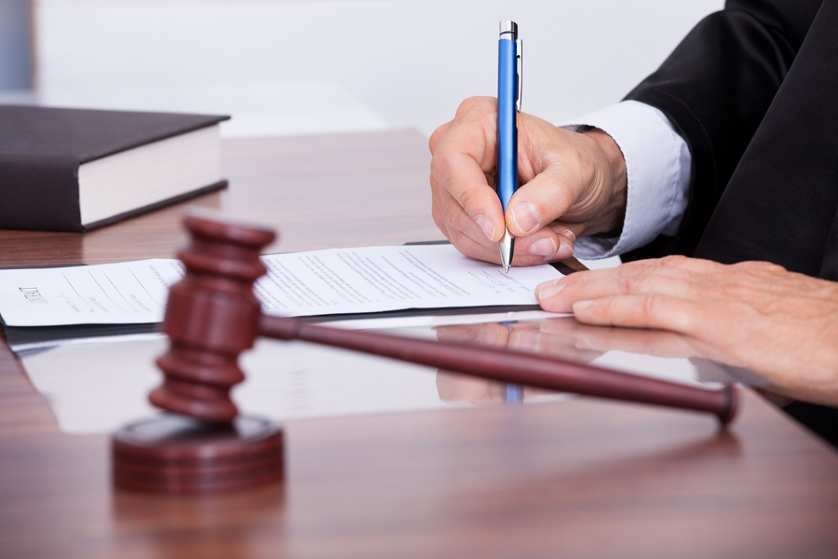 Clinton's attorney claimed that Judge Rogers did not have subject matter jurisdiction after the change-of-judge notice was filed. The Arizona Supreme Court disagreed. It found that the notice of change of judge did not affect the subject matter jurisdiction of the court.
The Court discussed the meaning of the term "jurisdiction" in Rule 42(f). The judiciary amended Rule 42 to give a party the right to a change of judge. Before this amendment, a party challenged a judge via a peremptory challenge. This was accomplished by a pro forma affidavit of bias and prejudice. These affidavits were also used for challenges for cause.
This created a blurred distinction between a peremptory challenge and a challenge for cause. Courts began to use the word "jurisdiction" in the context of affidavits of bias and prejudice. But, the Court noted, "jurisdiction" means different things in different contexts. Sometimes it is used to describe the authority to do a particular thing. In another, it means the court's power to entertain an action of a particular subject matter.
The use of "jurisdiction" in Rule 42(f) is ambiguous. As written, the rule could talk about the authority to hear a case or it could refer to subject matter jurisdiction. However, the Arizona Constitution vests the superior court with jurisdiction to hear divorce proceedings. The judiciary cannot, under its rule-making power, reduce the constitutional grant of jurisdiction.
An erroneous ruling on a change-of-judge notice cannot shrink the court's subject matter jurisdiction. This is reflected in the case law. It provides that the judge who decides the propriety of the notice under Rule 42 is the noticed judge. That means that the filing of the notice does not deprive that judge of power to act.
Even Rule 42(f)(3) allows the noticed judge to make temporary orders before transferring the action to another judge. Therefore, the noticed judge does not lose subject matter of a case because of a Rule 42 filing. If the noticed judge fails to honor a change-of-judge notice, the injured party must be able to seek relief. A party waiting to challenge it until appeal after final judgment will have to show prejudice from the error. This is virtually impossible to do.
Denial of Change of Judge in Arizona Should Be Challenged by Special Action Relief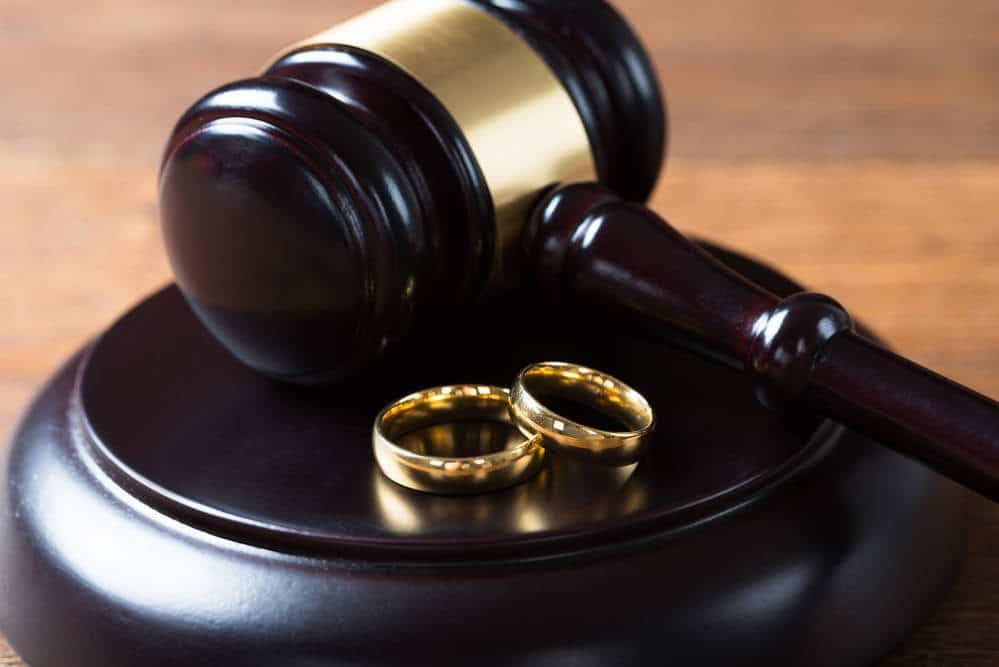 In addition, it is not practical for these issues to be raised in post-judgment appeals. That would allow a party to overturn an entire case after it is completed. Once a judgment has been entered in a civil matter, it's too late to rethink the judge.
The court system must have an opportunity to review a ruling on the propriety of a notice before the judge presides over the case. Special action relief provides that opportunity. A party wishing to test rulings about a peremptory challenge of a judge must seek special action relief.
In this case, the husband never sought special action relief. He filed this appeal months after the trial court denied his notice of change of judge. The case was determined at trial. Clinton cannot now raise errors in connection with the notice of change of judge.
The Arizona Supreme Court ruled that a party challenging a ruling on a change-of—judge notice must seek special action relief. It vacated the court of appeals decision and remanded the case for consideration of issues properly raised on appeal.
If you have questions about changing judges in an Arizona divorce case, you should seriously consider contacting the attorneys at Hildebrand Law, PC. Our Arizona divorce and family law attorneys have over 100 years of combined experience successfully representing clients in divorce and family law cases.
Our family law firm has earned numerous awards such as US News and World Reports Best Arizona Family Law Firm, US News and World Report Best Divorce Attorneys, "Best of the Valley" by Arizona Foothills readers, and "Best Arizona Divorce Law Firms" by North Scottsdale Magazine.
Call us today at (480)305-8300 or reach out to us through our appointment scheduling form to schedule your personalized consultation and turn your Arizona divorce or family law case around today.
More Articles About Divorce in Arizona
---
As Seen on CBS News, ABC News, NBC News, and Fox News

---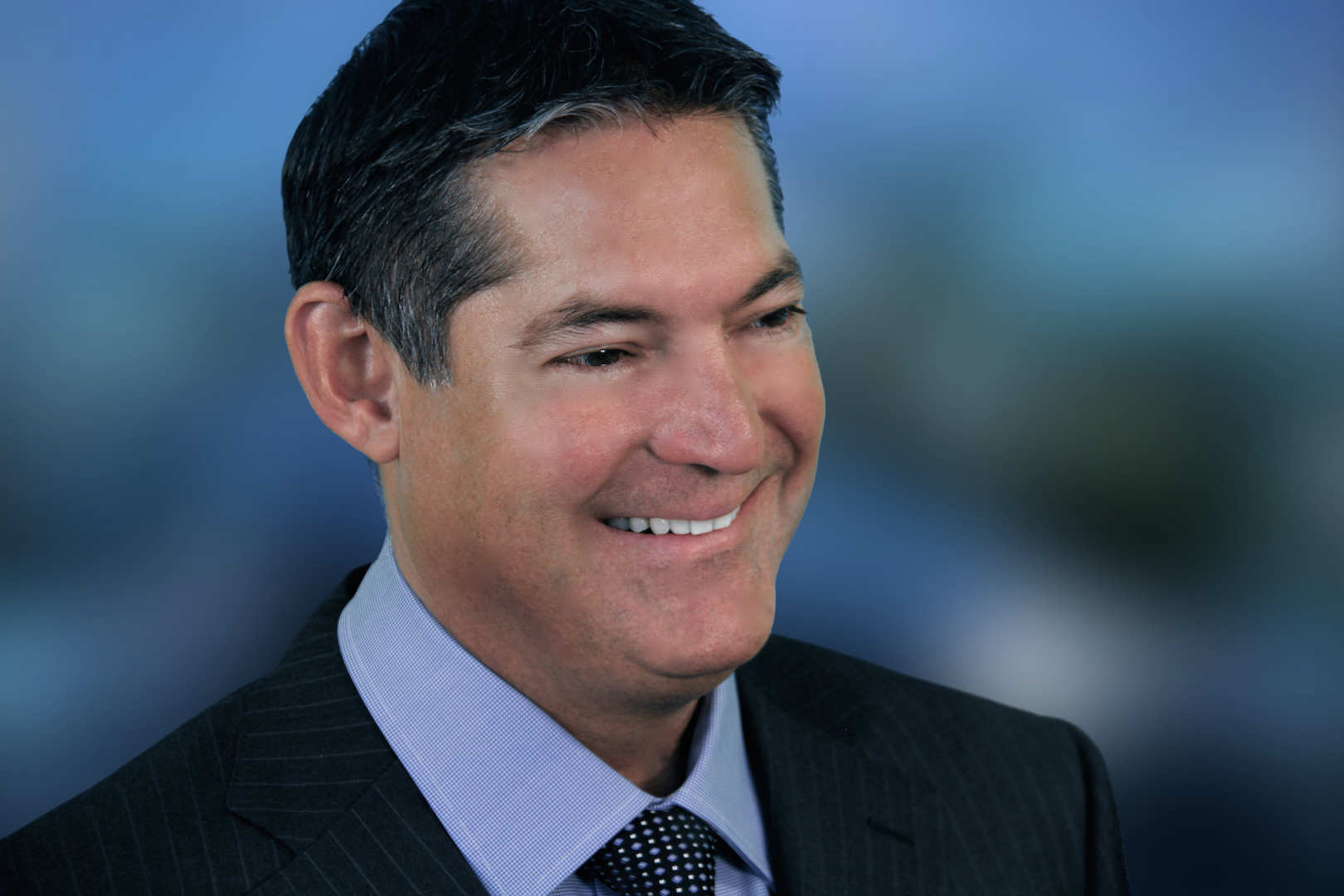 About the Author: Chris Hildebrand has over 26 years of Arizona family law experience and received awards from US News and World Report, Phoenix Magazine, Arizona Foothills Magazine and others. Visit https://www.hildebrandlaw.com.