Some people want to know about contesting a prenuptial agreement in Arizona. We are going to talk about how the Arizona Court of Appeals dealt with a person contesting a prenuptial agreement in a divorce in Arizona.
When a couple marries in Arizona, state laws dictate which of their property should be classified as separate – belonging to one spouse – and which is community property, belonging to both. Generally, property earned during the marriage is community property.
However, written agreements between the spouses and their own behavior during the marriage or divorce can impact how property is to be divided in a divorce.
In the case of Hrudka v. Hrudka, 919 P.2d 179, 186 Ariz. 84 (Ariz. Ct. App. 1995), the Arizona Court of Appeals discussed issues raised in a contentious divorce case, including disqualification of the husband's attorney, the validity of an antenuptial agreement and the classification of various assets and debts as separate or community.

Denise and Joe Hrudka married in 1978 and led a luxurious lifestyle for many years together. Denise filed for divorce in 1991, and a hard-fought divorce contest followed, in which the trial court ruled on many disputed issues about the proper classification of property and debts, either as separate property or community property. Many of these issues were appealed to the Arizona Court of Appeal in this case.
The Court of Appeals first reviewed Denise's argument that Joe's attorney should be disqualified in the case. Denise claimed that the firm had a conflict of interest because she had interviewed one of the attorneys in the firm of divorce attorneys Joe used. The lower court ruled that the contact Denise had with the lawyer was not enough to disqualify the firm, and the Court of Appeals reviewed the question using an abuse of discretion standard.
That means that the Court of Appeals upholds the lower court's ruling unless, from a review of the facts, it determined that the divorce judge abused his discretion. The Court of Appeals determined that the judge, in this case, did not abuse his discretion.
The Court considered the nature of the communications between Denise and the attorney: she interviewed him about his experience in divorce work when she was looking for an attorney. She did not consider him her attorney, nor did she reveal confidences during the interview. He did not bill her for the time he talked to her. The Court also found it important that Denise did not raise the disqualification claim until 18 months after the case began, just before trial. That long a delay made a disqualification unjust.
Enforcement of Prenuptial Agreements Signed Under Duress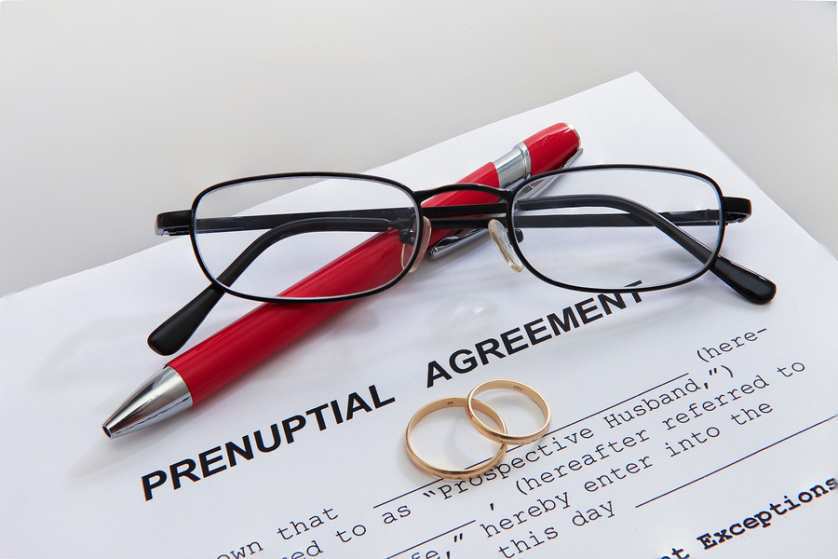 An antenuptial agreement (called a prenuptial agreement in some states) is an agreement entered into by two people before their marriage that specifies how their property should be divided in case of divorce. Antenuptial agreements usually accomplish this by specifying which property is to be treated as separate property and which property will be treated as community property during the marriage.
In Arizona, antenuptial agreements are legal and upheld by the courts if they are reached fairly, contain a disclosure of finances (or such disclosure is waived in writing) and are not unconscionable. The Court did not discuss the terms of the agreement, only that Joe pressured Denise to sign it on the eve of the wedding. She argued initially that the agreement was invalid since she was pressured to sign it, and Joe initially argued that it was valid and enforceable.
Later in the trial, however, they reversed positions on this issue, doubtless due to the financial advantages available to each of them. Denise argued that the agreement was valid. Joe argued that the agreement was invalid, relying on the fact that Denise was pressured and did not want to sign the agreement.
Joe claimed that Arizona law required Denise to prove that the agreement was fair to both parties and free of coercion or undue influence at the time of execution. He argued that she cannot prove that because she herself was under duress at the time she executed it. The divorce court agreed with Joe and found the agreement invalid.
The Court of Appeal reversed on this issue. It said that Arizona law requires that a party objecting to the agreement prove that he was under duress when he signed it. Since Joe had prepared the antenuptial, knew its contents and signed it without pressure, he could not object to it. While Denise could object to it, she declined to do so. Therefore, it found that the antenuptial was valid.
Effect of Prenuptial Agreement on Community Debts in Arizona
During the marriage, Joe borrowed some $4.5 million from CIT Financial Group ("CIT") to buy a jet aircraft. Denise did not sign the loans, but when CIT sued, it obtained a judgment against both spouses.
Denise moved for relief and was successful in having her name removed from the CIT judgment, but the court left the judgment against Joe and marital assets. She did not appeal this but argued in divorce court that the debt was not a community debt. She claimed that Joe could not now claim the debt was a community debt because he had argued in the CIT action that it was his separate debt.
However, the Court of Appeals noted that Joe had lost that argument, so he was not estopped from arguing the opposite. Denise, however, was estopped from arguing that it was not a community debt since she had not appealed the ruling.
The couple disputed whether various articles of expensive personal property were gifts to Denise – and therefore her separate property – or community property, to be divided between the spouses. The lower court had carefully evaluated the circumstances of each acquisition, and the Court of Appeals found no abuse of discretion.
In Arizona, a divorce judge generally must divide community property relatively equally between the spouses. However, it can give more community property to one spouse if it finds that the other behaved in a way that wasted the assets. When there is a waste by one spouse, the trial court may award the other spouse enough extra community money or property to compensate him for that waste.

In this case, the court found that Denise was guilty of waste. It found that she: 1) had possession of several items of jewelry, antique furnishings, and artworks which were missing and which had a value of $600,000; 2) conducted her legal case in a way intended to drag on the case and increase Joe's attorney fees; and 3) refused to cooperate in resolving creditor claims which led to a lot of extra interest being charged against the community.
The Appeals Court agreed with the trial court's ruling of waste. It also agreed that Joe was entitled to reimbursement for the amount of separate property he had invested in order to keep the community creditor interest claims lower. It further affirmed the ruling that each party was to pay their own attorney fees.
If you need information about contesting a prenuptial agreement in Arizona, you should seriously consider contacting the attorneys at Hildebrand Law, PC. Our Arizona divorce attorneys have over 100 years of combined experience successfully representing clients in divorce cases in Arizona.
Our family law firm has earned numerous awards such as US News and World Reports Best Arizona Family Law Firm, US News and World Report Best Divorce Attorneys, "Best of the Valley" by Arizona Foothills readers, and "Best Arizona Divorce Law Firms" by North Scottsdale Magazine.
Call us today at (480)305-8300 or reach out to us through our appointment scheduling form to schedule your personalized consultation and turn your Arizona divorce case around today.
More Articles About Divorce in Arizona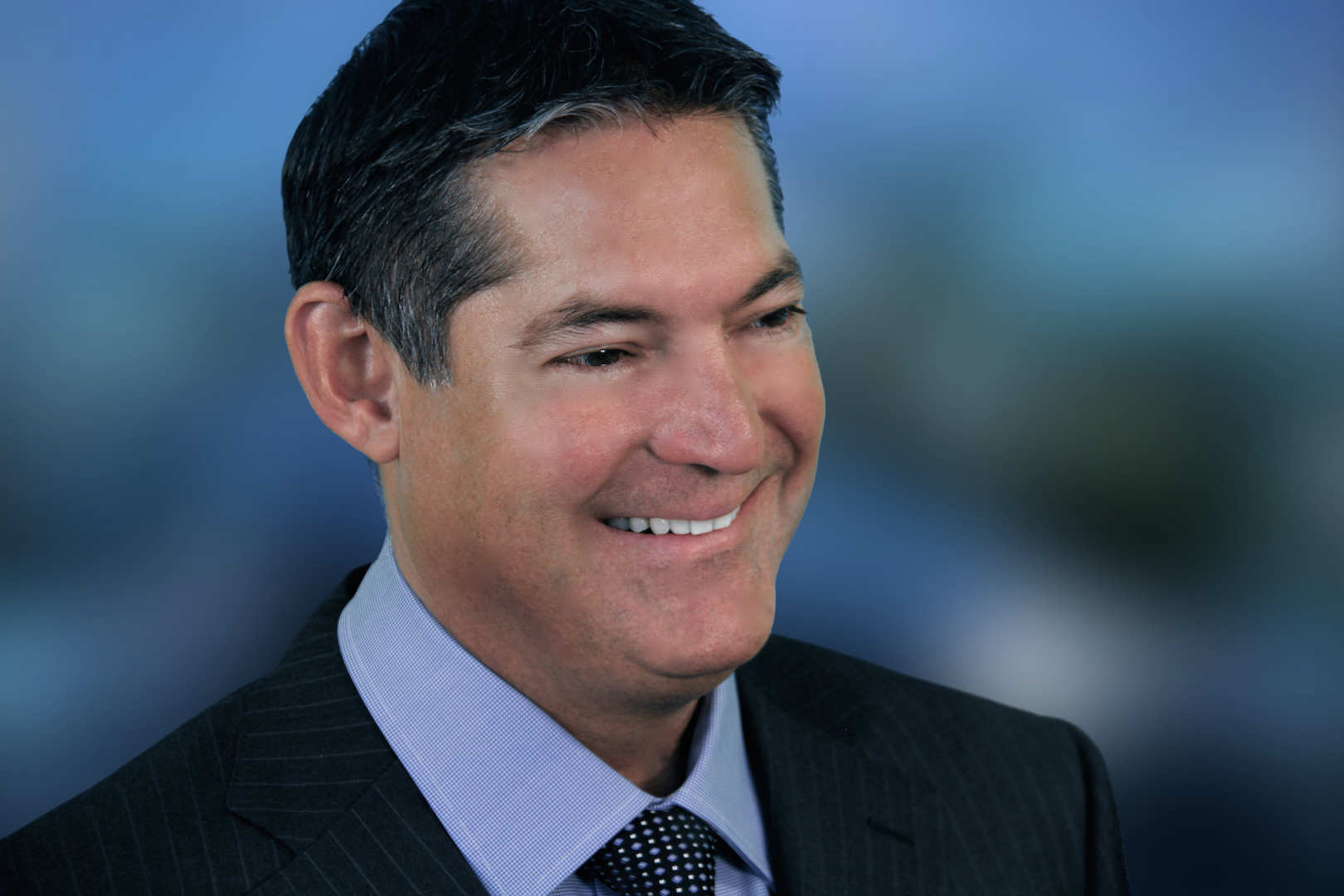 About the Author: Chris Hildebrand has over 26 years of Arizona family law experience and received awards from US News and World Report, Phoenix Magazine, Arizona Foothills Magazine and others. Visit https://www.hildebrandlaw.com.