How to Change a Child's Last Name in Arizona?
Changing a Child's Last Name in Arizona
There are times when a parent wants to change their child's last name. For example, a wife who wishes to return to her maiden name after a divorce may want to have the child's last name changed or if a parent establishes paternity of a child born out of wedlock a father may wish to change the child's last name.
If the parents are in agreement, they may file for a name change with the court. If the parents disagree, they are entitled to a trial to present evidence supporting their reasons for wanting the name change or objecting to the proposed name change. The judge will then determine whether a name change is in the child's best interests.
Please feel free to read a more in-depth analysis of the Arizona Court Appeals decision in the Petrocelli v. Anderson case in which the appellate court set forth the specific factors a trial court should consider when determining if a name change is in a child's best interests.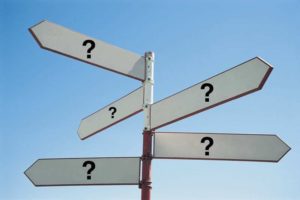 More Articles About Child Custody in Arizona
Chris Hildebrand wrote the information on this page about how to change a child's last name in Arizona to ensure everyone has access to information about child custody laws in Arizona. Chris is a family law attorney at Hildebrand Law, PC. He has over 24 years of Arizona family law experience and has received multiple awards, including US News and World Report "Top Arizona Divorce Attorneys", Phoenix Magazine "Top Divorce Law Firms", and Arizona Foothills Magazine "Best of the Valley" award. He believes the policies and procedures he uses to get his clients through a child custody should all be guided by the principles of honesty, integrity, and actually caring about what his clients are going through.