Withholding Child From Custodial Parent in Arizona

There are several negative consequences of withholding a child from a custodial parent in Arizona. We will address these consequences and discuss some alternative options you may have to depend upon in your particular circumstance.
The first issue to address the reasons why a parent may want to withhold a child from the custodial parent. Some parents may believe the child may be in danger of some form of harm if he or she is given back to the custodial parent. In other cases, a child may not want to return to his or her custodial parent. Lastly, some people withhold their child from the custodial parent because of an effort to try to control the situation.
Consequences of Withholding a Child From the Custodial Parent in Arizona
There are civil, criminal, and practical negative consequences to withholding your child from the custodial parent. From a criminal perspective, you could be charged with a misdemeanor and arrested for refusing to follow the court's orders by not returning the child to the custodial parent. If law enforcement believes you have kidnapped your child, you could be faced with felony criminal charges and potential time in prison.

From a civil law perspective, the problems you may face is the family court may limit you to supervised parenting time in the future or even limit your parenting time with your child. Failure to follow a court order regarding parenting time could also result in the court finding you to be in contempt of court and, among other things, may order you to pay your ex's attorney fees.
What to Do if You Have a Good Reason to Withhold a Child from the Other Parent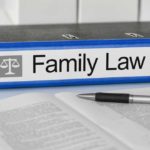 What are your options if you believe your child will be in danger if you don't withhold him or her from the custodial parent? The good news is that you have options. The first option is to file an Emergency Petition with the court to modify the parent's access to your child. That is done by filing an Emergency Petition and delivering it, along with a court order, for the judge to read. If the judge believes your child will be in danger, he or she will issue an emergency order changing the parenting time arrangements to protect your child.
Another less desirable approach is to file a Petition for an Order of Protection preventing the custodial parent from coming into contact with your child. If an Order of Protection is granted, the custodial parent will be arrested if they violate that order. The reason this is a less desirable option is that judge's frown on granting these Orders of Protection because the proper method is to file a Petition for Emergency Child Custody.
If you have questions about withholding a child from custodial parent in Arizona, you should seriously consider contacting the attorneys at Hildebrand Law, PC. Our Arizona child custody and family law attorneys have over 100 years of combined experience successfully representing clients in child custody and family law cases.
Our family law firm has earned numerous awards such as US News and World Reports Best Arizona Family Law Firm, US News and World Report Best Divorce Attorneys, "Best of the Valley" by Arizona Foothills readers, and "Best Arizona Divorce Law Firms" by North Scottsdale Magazine.
Call us today at (480)305-8300 or reach out to us through our appointment scheduling form to schedule your personalized consultation and turn your child custody or family law case around today.
More Articles About Child Custody in Arizona