Grandparents Cannot Prevent Child Relocation in Arizona
In considering Sheehan v. Flower, The Arizona Court of Appeals ruled grandparents are not entitled to rights (under A.R.S. Section 25-408) to object to a custodial parent's out of state relocation with their child.  Grandparents cannot prevent child relocation, pursuant to that statute.
After the dissolution of the marriage between Kiley S. Sheehan ("Mother") and Shawn M. Sheehan ("Father"), Mother was awarded sole legal custody ("legal decision making"), as well as primary physical custody of her minor child. Father was awarded four hours of parenting time every other week with his mother, Lou Ann Flower ("Grandmother"), present as a supervisor of his parenting time.
Grandmother was granted visitation with the child after filing a petition in April 2004 with the court awarding Grandmother four hours of visitation time following Father's supervised parenting time. It also allowed the Grandmother to "have access" during the time when Father "has access" with the child.

In December 2005, Mother advised that she and her child would be moving out to Indiana in order to care for Mother's ailing relative. Grandmother filed a motion with the superior court of Arizona to prevent Sheehan's move to Indiana with the minor child. Her motion was based upon Arizona Revised Statute Section 25-408 in which procedural safeguards are granted to a non-moving parent of a child to object to and possibly prevent the relocation of the child.
Grandmother claimed Mother's only purpose in relocating the child to Indiana was to prevent the Grandmother from exercising visitation with her grandchild. The Superior Court ordered both parties to file briefs explaining how the specified law (Section 25-408) would apply to grandparent visitation rights in relation to a parent's request to relocate to another state.
---
---
Arizona Child Relocation Statutes Do Not Apply to Grandparents
After considering all the pertinent information, the Superior Court concluded Arizona Revised Statute Section Section 25-408 does not apply to grandparent visitation rights. As a result, the court directed the parties to participate in a conference call to discuss Grandparent's long-distance visitation plans.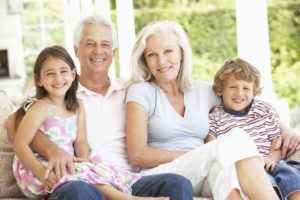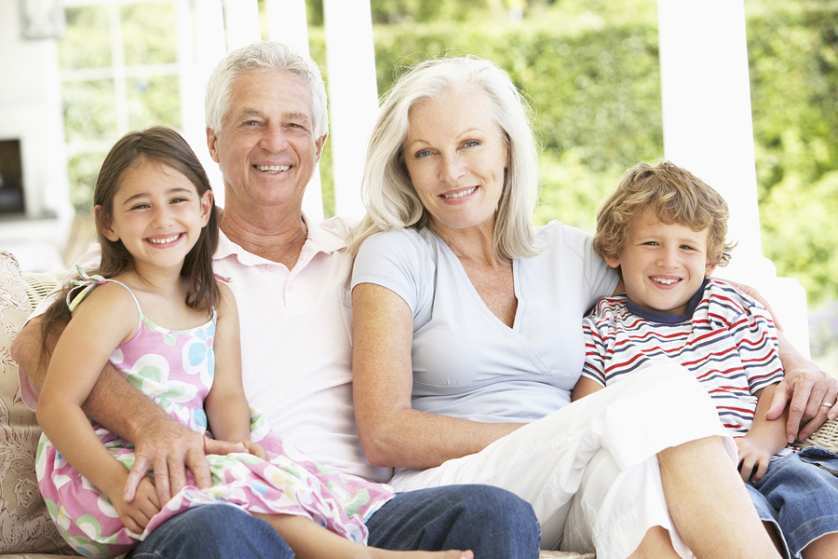 The court also set a date for trial in case the parties could not reach an agreement on Grandparent's long-distance visitation. At trial, Grandmother's visitation schedule was ordered by the court.
She appealed the order. Arizona On appeal, Grandmother claimed the trial court misinterpreted Arizona Revised Statute Section 25-408 and that she is, in fact, entitled to the procedural rights and safeguards afforded by the statute to prevent Mother from relocating to Indiana with her grandchild.
The Arizona Court of Appeals affirmed the superior court's determination that Arizona Revised Statute Section 25-408 does not apply grandparents. The law states that advanced notice and related rights are afforded to a "parent" when their custody or "parenting time" will be impacted by the primary residential parent's relocation.
The Arizona Court of Appeals held that the common meaning of the language, similar statutes, and case law all point to "parent" being distinct from (and excluding) a "grandparent." Thus the plain language of Arizona Revised Statute Section 25-408 does not apply to Flower's grandparent visitation. She was not, therefore, entitled to avail herself of the protection to prevent relocation provided for in Arizona Revised Statute Section 25-408.
More Articles About Child Custody in Arizona
Chris Hildebrand wrote the information on this page about why grandparents cannot prevent the relocation of a child in Arizona to ensure everyone has access to information about family law in Arizona. Chris is a divorce and family law attorney at Hildebrand Law, PC. He has over 24 years of Arizona family law experience and has received multiple awards, including US News and World Report "Top Arizona Divorce Attorneys", Phoenix Magazine "Top Divorce Law Firms", and Arizona Foothills Magazine "Best of the Valley" award. He believes the policies and procedures he uses to get his clients through a divorce should all be guided by the principles of honesty, integrity, and, quite frankly, actually caring about what his clients are going through in a divorce or family law case. In short, his practice is defined by the success of his clients. He also manages all of the other attorneys at his firm to make sure the outcomes in their clients' cases are successful as well.
---
Related Blogs – What's Hot
---