Use of the UCCJEA in Dependency Cases in Arizona

Under Arizona law, a dependent child is one whose parents are not taking appropriate care of him/her. It includes a child who is destitute or not provided with the necessities of life. It also includes a child whose home is unfit. This could be because of abuse, neglect, cruelty or depravity by a parent. In the case, Willie G. v. Arizona Dept. of Economic Sec., 119 P. 3d 1034, (2005), the Arizona Court of Appeals addressed dependent child issues.
Dependent Children: Facts of the Case
The husband and wife are the parents of a daughter who was born in 2001. State agencies declared the daughter, as well as wife's four older children, dependent children. The relevant agencies are the Arizona Department of Economic Security (ADES) and Child Protective Services (CPS).
Before the daughter was born, these Arizona agencies took wife's four older children into protective custody. The juvenile court determined these children to be dependent children; meaning they were dependent upon the State of Arizona for their care.
Soon after the daughter's birth, these agencies filed a dependency petition for her in the juvenile court. The juvenile court adjudicated daughter dependent as to both wife and husband in September 2001; meaning the court decided they were unfit to care for the child. Both parents appealed and the court reversed the determination as to the daughter.

The daughter was back in husband and wife's custody in December 2002. The agencies returned two other children to wife in February 2004. However, the wife and husband still did not have jobs or independent housing.
Their plan was to move to Kentucky to live with an aunt. However, the juvenile court denied permission for wife and husband to take the two older children to Kentucky. Nonetheless, the couple took all three children and left Arizona for Kentucky.
The agencies picked up the two older children from a motel in Texas. They again filed a dependency petition as to the daughter. This time, they obtained a court order authorizing CPS to take her into custody.
CPS picked the daughter up and placed her in a temporary foster home with the other two children. The wife and husband did not return to Arizona. They continued to live in Kentucky without the children.
The parents asked for permission to appear telephonically at the dependency hearing. The juvenile court denied this request. At the hearing, the juvenile court found daughter to be a dependent child. Both parents appealed.
Jurisdiction of Court
Husband and Wife argue that the court lacked authority to take their daughter into custody in Texas for an Arizona dependency proceeding. They argued the Uniform Child Custody Jurisdiction and Enforcement Act (UCCJEA) does not apply in these circumstances.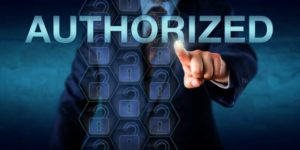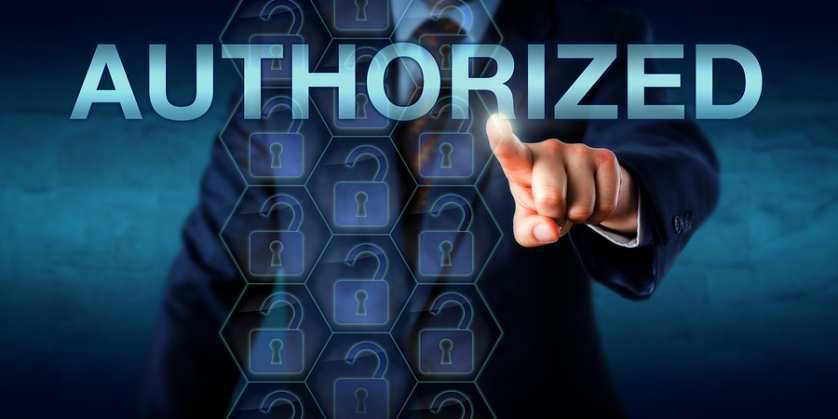 Both Arizona and Texas adopted the UCCJEA. The uniform law includes dependency proceedings among the various proceedings to which it applies. Under the law, the home state of the child has jurisdiction to make a child custody determination.
Here, Arizona was clearly the daughter's "home state". She was born in Arizona and lived there all her life. This included the six consecutive months before the dependency proceeding began. Even when her parents took her to Texas, Arizona remained her home state for UCCJEA purposes. No other state qualified as her home state.
Given that, the Court rejected husband and wife's jurisdictional argument.
Court's Ruling Refusing Parents' Appearance by Telephone
The Parents argued the court should have allowed them to participate in the hearing by phone. They claim an abuse of discretion by the judge and a violation of their due process rights. However, Arizona law says that a juvenile court "may" permit telephonic testimony. It is not required to permit this type of appearance. It has the authority to refuse permission.
In this case, the parents chose to leave Arizona, against an existing court order, with the daughter and her half-siblings. When the children were returned to Arizona, the parents chose to move to Kentucky without them. The juvenile court found the parents' absence was entirely voluntary. The Court of Appeals found the trial court's reasoning correct and appropriate.
Since the absence was voluntary, the court ruling did not violate their due process rights.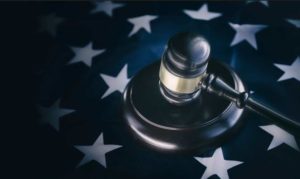 Evidence Supporting Dependency Finding
Husband and wife next argue that no evidence supports the court's findings that their daughter was dependent as to husband. However, the appellate court reviewed the evidence piece by piece. It found husband and wife's lack of stable housing, employment, and income to be important evidence.
Likewise, evidence showed that the husband had marijuana in the Texas hotel room when the kids were recovered. He was arrested for possession of the drug at that time.
Also, the daughter had a bruise on her back that she said came from being kicked by her mother. She also said her mother hit and kicked her in the stomach. She also had bite marks and said her mother bit her.
These injuries were evidence of husband's failure to protect her from abuse. In addition, the husband stated that neither he nor his wife would submit to random drug test. He also said that wife would not seek mental health services in Kentucky. He said she did not need either.
The Court found that all this evidence supported the juvenile court's findings of dependency. They support its conclusion that the daughter was dependent on both wife and husband.
Disposition
The Court of Appeals affirmed the juvenile court's ruling that the daughter was dependent as to both husband and wife.
If you have questions about the use of the UCCJEA in dependency cases in Arizona, you should seriously consider contacting the attorneys at Hildebrand Law, PC. Our Arizona child custody and family law attorneys have over 100 years of combined experience successfully representing clients in child custody and family law cases.
Our family law firm has earned numerous awards such as US News and World Reports Best Arizona Family Law Firm, US News and World Report Best Divorce Attorneys, "Best of the Valley" by Arizona Foothills readers, and "Best Arizona Divorce Law Firms" by North Scottsdale Magazine.
Call us today at (480)305-8300 or reach out to us through our appointment scheduling form to schedule your personalized consultation and turn your Arizona child custody or family law case around today.
More Articles About Child Custody in Arizona
Chris Hildebrand wrote the information on this page about Arizona dependency cases and use of UCCJEA to ensure everyone has access to information about family law in Arizona. Chris is a divorce and family law attorney at Hildebrand Law, PC. He has over 24 years of Arizona family law experience and has received multiple awards, including US News and World Report "Top Arizona Divorce Attorneys", Phoenix Magazine "Top Divorce Law Firms", and Arizona Foothills Magazine "Best of the Valley" award. He believes the policies and procedures he uses to get his clients through a divorce should all be guided by the principles of honesty, integrity, and, quite frankly, actually caring about what his clients are going through in a divorce or family law case. In short, his practice is defined by the success of his clients. He also manages all of the other attorneys at his firm to make sure the outcomes in their clients' cases are successful as well.
SCHEDULE YOUR CONSULTATION TODAY!
PLEASE COMPLETE OUR NEW CLIENT INTAKE FORM TO SCHEDULE YOUR CONSULTATION TODAY!
---
What's Hot – Blog