How to Choose a Guardian for Your Minor Child in Arizona
Before your child becomes an adult and considering the scenario if both parents die, naming a guardian for your kid in your will should be given utmost importance.
Even though the probability of the event may be very low, but if you don't name a child, a judge will choose who will bring up your child without knowing who you would have chosen.
The judge will automatically assign your child to your mother or sister.
Likewise, if you have named a guardian, the judge will still need to appoint the guardian, but will mostly consider your choice. If you are separated, the judge will name the other parent, considering his/her parenting capabilities.

Choosing a guardian
The individual you name as guardian does not need to be a relative only. In fact, you can choose anyone you find your child comfortable with. You may also consent to be a guardian for each other's kid if something happens to any one of you.
You should consider the following list while evaluating a candidate as your child's guardian:
Parenting style, morals, and spiritual beliefs ought to be similar to your own. If your candidates have kids, notice how they are nurturing them. If they don't have kids, try to discover how they were raised because individuals tend to parent how they were parented.
How far do they live from you? Would your kid have to move far from a familiar school, friends, and neighborhood?
How comfortable does your child feel with the selected guardians?
How emotionally prepared are your candidates for this added responsibility? Somebody who is single may not like caring for another person's kids. Similarly, somebody with their very own houseful of children may not need more around.
Do the candidates have room schedule-wise and energy? Somebody who works extended hours may not appear to be the perfect candidate first, but they might change their needs if necessary.
If your candidates already have their own children, would your child fit in or feel misfit?
Consider the age of your child and the candidates before making any choices. If the candidate is older, chances of him becoming sick or dying are greater. A younger guardian may be engaged in finishing college or starting a career. Ask your selected guardian if he or she is willing to serve if you don't expect yourself that they will take the job.
The Financial Side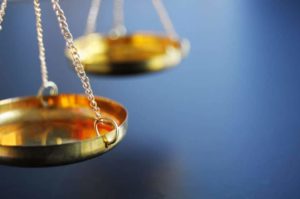 The candidate's finances should not be the deciding factor while considering or selecting a guardian as you yourself will have to provide enough money for your child the way you want him/her to be raised. You may even help the guardian (if needed) buy a larger car or a larger home for the comfort of your child's future.
Many guardians set up a trust for the child's legacy (so the kid won't acquire everything at age 18) and name somebody other than the guardian to be the trustee of the trust so the two may cooperate for the best advantages.
Author Bio :
Steven R. Brenners is a Coral Springs child custody lawyer who provides exemplary legal services for all family law cases.
If you have questions about how to choose a guardian for minor child in an Arizona divorce case, you should seriously consider contacting the attorneys at Hildebrand Law, PC. Our Arizona child custody and family law attorneys have over 100 years of combined experience successfully representing clients in child custody and family law cases.
Our family law firm has earned numerous awards such as US News and World Reports Best Arizona Family Law Firm, US News and World Report Best Divorce Attorneys, "Best of the Valley" by Arizona Foothills readers, and "Best Arizona Divorce Law Firms" by North Scottsdale Magazine.
Call us today at (480)305-8300 or reach out to us through our appointment scheduling form to schedule your personalized consultation and turn your Arizona child custody or family law case around today.