Parental Alienation in Arizona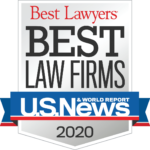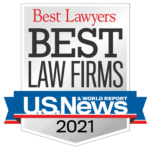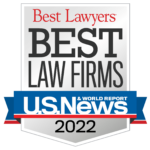 Arizona Parental Alienation
We want to provide our visitors with information about parental alienation in Arizona. Divorce in Arizona with children can require additional considerations on the part of both the divorcing parents, as well as their attorneys. Divorces tend to be more emotionally charged when children are involved.
One major issue that can disrupt the attempts of all involved coming to an agreement regarding legal decision making and parenting time is something the psychological community refers to as "parental gatekeeping."
The psychological community previously referred to this syndrome as parental alienation in Arizona. Parental gatekeeping can be categorized into three main areas; specifically, "Protective Gatekeeping," "Parental Gatekeeping," and "Restrictive Gatekeeping" which is commonly referred to as parental alienation.
Protective Gatekeeping occurs when a parent restricts access to the other parent to the child because of actual harm the other parent has done to the child, such as physical or sexual abuse. Parental Gatekeeping, however, is when a parent restricts the other parent's access to the child because of his or her perception the other parent may harm the child, yet no such harm has yet occurred.

Restrictive Gatekeeping is when a parent restricts the other parent's access to the child as a form of punishment against the other parent, which is the most likely form of gatekeeping to cause damage to the relationship between the child and the restricted parent.
Parental gatekeeping is, unfortunately, becoming increasingly common in divorces in Arizona with kids and parental alienation claims continue to occur far too often. Many custodial parents will attempt to use "parental gatekeeping" or "restrictive gatekeeping" in their child custody cases based on allegations that either contrived or unreasonable. In some cases, however, restrictive gatekeeping is in response to a real problem and need to protect a child.
A restrictive gatekeeping parent who can justify the restrictions placed upon the other parent's access to the child will likely not be looked upon negatively in an Arizona child custody case. Such people are reasonable and responsible in their attempts to protect children from parental abuse or neglect.
Some custodial parents begin exhibiting recognizable parental gatekeeping tactics before the court filing and divorce process even begins. It can is recognized quite easily by the following phrases and excuses meant to limit the noncustodial parent's time with the child. "He just isn't used to you yet. She would be traumatized if I left her to spend the night with you. You don't know how to take care of her. They can't stay that long, and it would interfere with their weekly play date with the neighbor".
Parental Gatekeeping in Arizona | What to Expect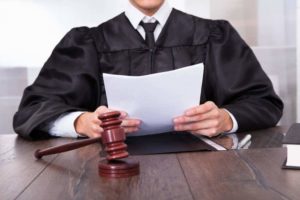 There are countless "excuses" that can be used at this stage of gatekeeping, so if you are in the beginning stages of divorce in Arizona and have, watch out for this tactic and do not allow it to occur.
Another parental gatekeeping happens when a parent makes false allegations of abuse or neglect against the other parent or accuse them of having substance abuse or mental health disorders during the divorce process in Arizona.
When some parents begin to realize the court will most often favor shared parenting and mandated frequent and regular contact between the child and both parents, a gatekeeper parent will do whatever it takes to keep their child or children from the other parent. In other situations, the gatekeeping will continue to even after the final court orders have been issued.
In most cases, the malicious gatekeeper will not respect the Court orders and will, in fact, violate the orders regularly. They do so with the hope the other parent will not be able to enforce the orders. In a similar vein, parental gatekeeping can be more subtle with one parent covertly attempting to damage the relationship the child has with the other parent.
A parent may manipulate the child into believing the other parent hurt he or she and they need their child's support in hating the other parent or in pointing out the other parent's faults, whether truthful or not, to try to convince the child the other parent doesn't really love or care about them.

It is a good idea to understand some gatekeepers who feel the Court orders were not in their favor will step up their alienation efforts. One of the most common excuses for not complying with the order is "she doesn't want to see you and is refusing to go visit with you." This tactic is used to accomplish one of two things: (1) get back in court to litigate the issues again or (2) just delay the other parent from developing a regular relationship with their child.
More Articles About Child Custody in Arizona