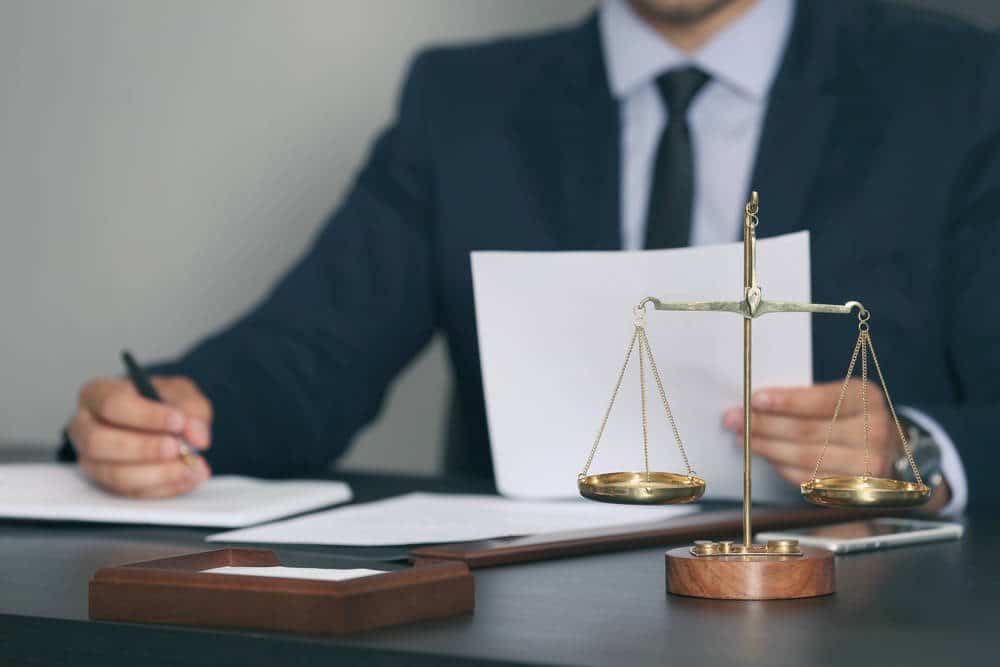 Table of Contents
Looking for the Best Child Custody Lawyer in Phoenix Arizona or Scottsdale Arizona
If you are wondering who is the best child custody lawyer in Arizona, you are not alone. At Hildebrand Law, our dedicated lawyers have helped many people like yourself get through and succeed in pursuing and protecting a parent's child custody rights.
With a dedicated, committed, and experienced child custody lawyer on your side, you will feel more at ease throughout the entire process.
So, what makes the best child custody attorney, well, the best. Let's talk about what you should be asking when you consider hiring a child custody attorney for your case.

The Best Child Custody Lawyers are Proactive in Building Your Child Custody Case
Find an attorney who knows how to build the case for you. Some attorneys meet you for an initial consultation to discuss your case and begin providing you with ideas on how to build a great child custody case.
Then, after the consultation, you do not hear from them until just before trial and you are panicking because you have no game plan going into the trial on one of the most important things in your life; your children. So, the best child custody attorney for your child custody case has to do better than that scenario; they have to do much, much better.
Our Child Custody Lawyers Know How to Build and Present a Compelling Child Custody Case
The attorneys at Hildebrand Law, PC take a very comprehensive approach to represent our clients in child custody cases.
We meet with every new client at the very beginning of their case to explain all of the various child custody laws that apply to their case to ensure our clients know the law that will be applied to their case.
We then obtain all of the relevant details of our clients' relationship with their children, as well as the lives of their children to begin creating a strategy on how best to present our clients' child custody cases to the court.
We then collect and thoroughly outline all of the information and questions we are doing to ask our clients and other witnesses at trial. This ensures nothing is missed in any child custody case we handle.
It also results in a very organized and compelling case for our clients. So, the answer to the question of who the best child custody attorney is in Arizona is simple: it is the attorney who will take the time you deserve to present all of the relevant evidence to the court. This is what wins child custody cases and is what we do every day at Hildebrand Law, PC.
Characteristics and Qualities of the Best Child Custody Attorneys in Arizona
So, If you want to find out who is the best child custody lawyer in Arizona it's important to know what qualities to look for in an attorney. Let's take a closer look at some of the characteristics you should look for in a child custody lawyer:
Experience: Family lawyers may have a different experience in different areas of divorce and family law. One might focus on

divorce w

hile another may concentrate on custody matters. It may be in your best interest to work with a lawyer who specializes in child custody. He or she is more likely to have the experience and skill set you need to get a good outcome in your case.
Compassion: Going through a child custody battle can be an incredibly emotional process so it may be important to have a lawyer who is compassionate. He or she should sympathize with your situation and have a genuine interest in helping you achieve a positive outcome.
Skilled Negotiator: In most child custody cases, there is a lot of negotiating, even outside the courtroom. That's why it's critical to choose a child custody lawyer who is confident with his or her negotiating skills. If a lawyer knows how to negotiate well, he or she is more likely to help you achieve a favorable outcome.
Creative: Many types of issues can arise in child custody cases so it may be beneficial to hire a lawyer who is creative. A child custody lawyer should be able to think on his or her feet and be ready for all types of issues.
Available: Before you decide to hire a child custody lawyer, find out about his or her caseload. If a lawyer is currently handling a lot of cases, he or she might not have the time to give your case the attention it deserves.
What to Expect During Your First Meeting With a Good Child Custody Lawyer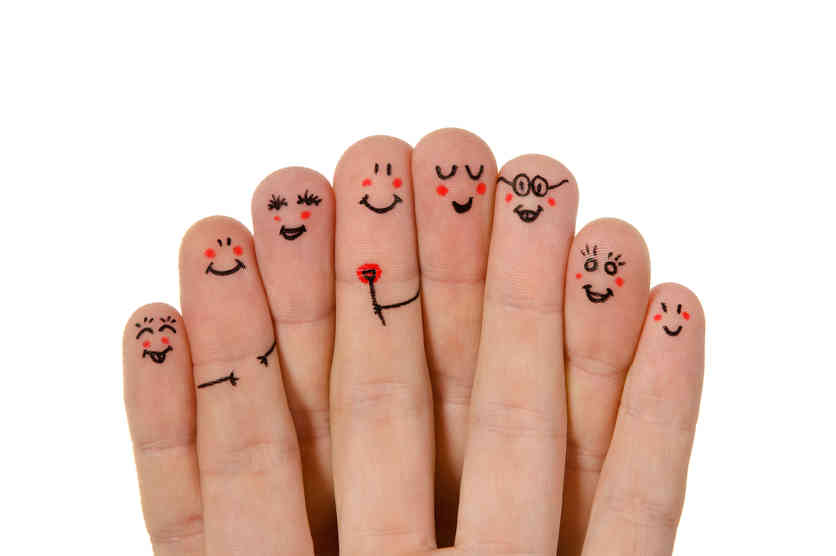 You really do not need to prepare for your first meeting with a good child custody lawyer. A good attorney will already have an outline of all the details he or she will need to begin formulating a plan to win your child custody case.
However, it certainly doesn't hurt to do some preparation. You should be ready to discuss what each parent's role has been with the children.
Have both parents participated in the children's education, medical care, and extracurricular activities or has one parent primarily assumed these roles?
What is the relationship between the children and each parent? Do the children have any special needs and has one or both parents been involved in meeting those special needs.
Where do the parents live in proximity to the children's school and activities? Has there been any domestic violence or abuse by either parent?
Do either or both parents have extended family in the area such that reduced parenting time with that parent would impact the children's relationship with these family members?
Have the children expressed their wishes about what they want?
Most importantly, be prepared to provide the names, addresses, and telephone numbers of all witnesses who have something helpful to say about you and your relationship with your children.
When parents separate or get a divorce, the children involved can be affected in various manners.
It is the ambition of our child custody lawyers to lessen the impact and find a solution as quickly as possible.
A custody lawyer may examine different factors of a case to determine who may be most suited to care for a child.
These factors can include, but are not limited to:
The best interests of the child
The child's wishes (only considered once the child is a certain age)
Whether or not the parent has a history of domestic violence or drug use
Which parent may be more encouraging of visits with the other parent
Overall responsibility level of the parent
It is the right of the parents and the children to enjoy as much time together as possible, but safety and wellbeing must be taken into consideration.
A child custody lawyer may encourage equal time shared between both parents or develop another plan that is appropriate for the matter.
Legal Custody vs. Physical Custody in Arizona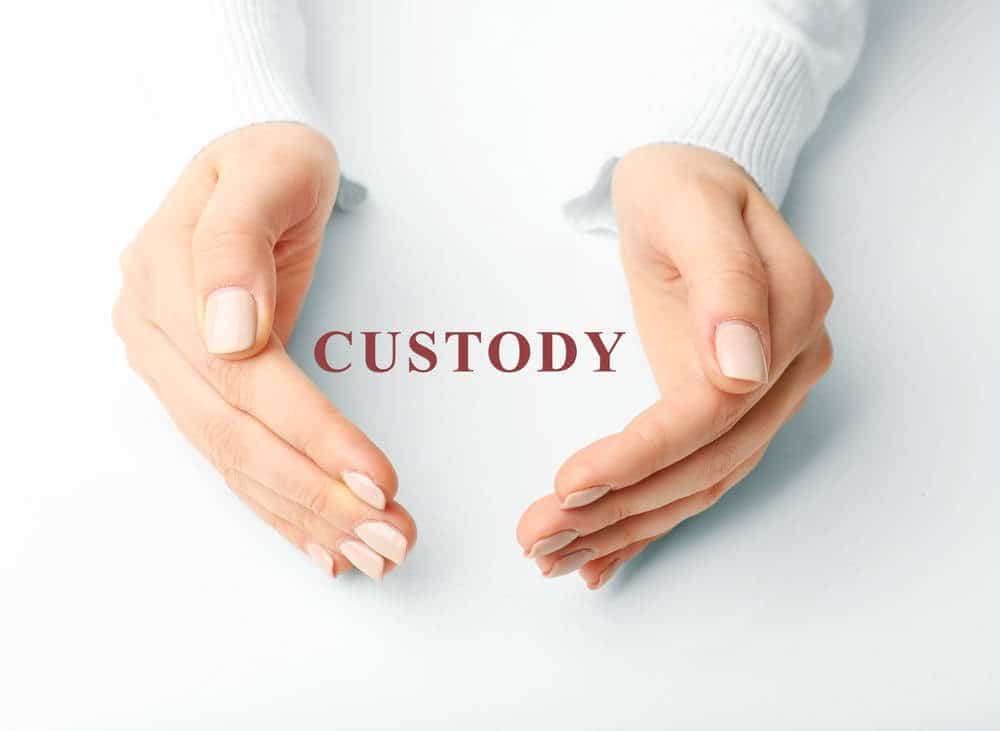 With regard to child custody, there are two categories.
These are relatively broad, so this information is for general purposes only. If you have further questions, you can speak with an experienced attorney at our office.
Legal custody can be:
Joint Legal Custody

: Both parents share the rights and responsibilities of the child's interest. This includes the ability to make important decisions about schooling, healthcare, spirituality, residency, and overall wellbeing.

Sole Legal Custody

: One parent has the right and responsibility to make decisions on the well-being of the child.
Physical custody can be:
Joint: The child lives with both parents.
Sole: The child usually spends more time with one parent than the other. The parent with sole custody generally makes more decisions based on the child's wellbeing and is known as the primary custodial parent.
We can go over your goals and reach an outcome through mediation, arbitration, or litigation in an Arizona court.
Understanding the Best Interests of a Child in Arizona
When it comes to determining the best interests of a child, a judge has a large degree of discretion and can consider several factors such as:
The parent's stability
The parent's criminal history
The child's age and wishes
A child's age and desires
The parent's ability to care for a child
If you would like to know more about our approach to child custody cases in Arizona, please call Hildebrand Law, PC today.
If you're considering hiring a lawyer, you may want to have more information to make an informed decision.
There are many benefits of hiring an experienced child custody attorney, and we're going to cover three of them below.
Benefits of Hiring a Child Custody Lawyer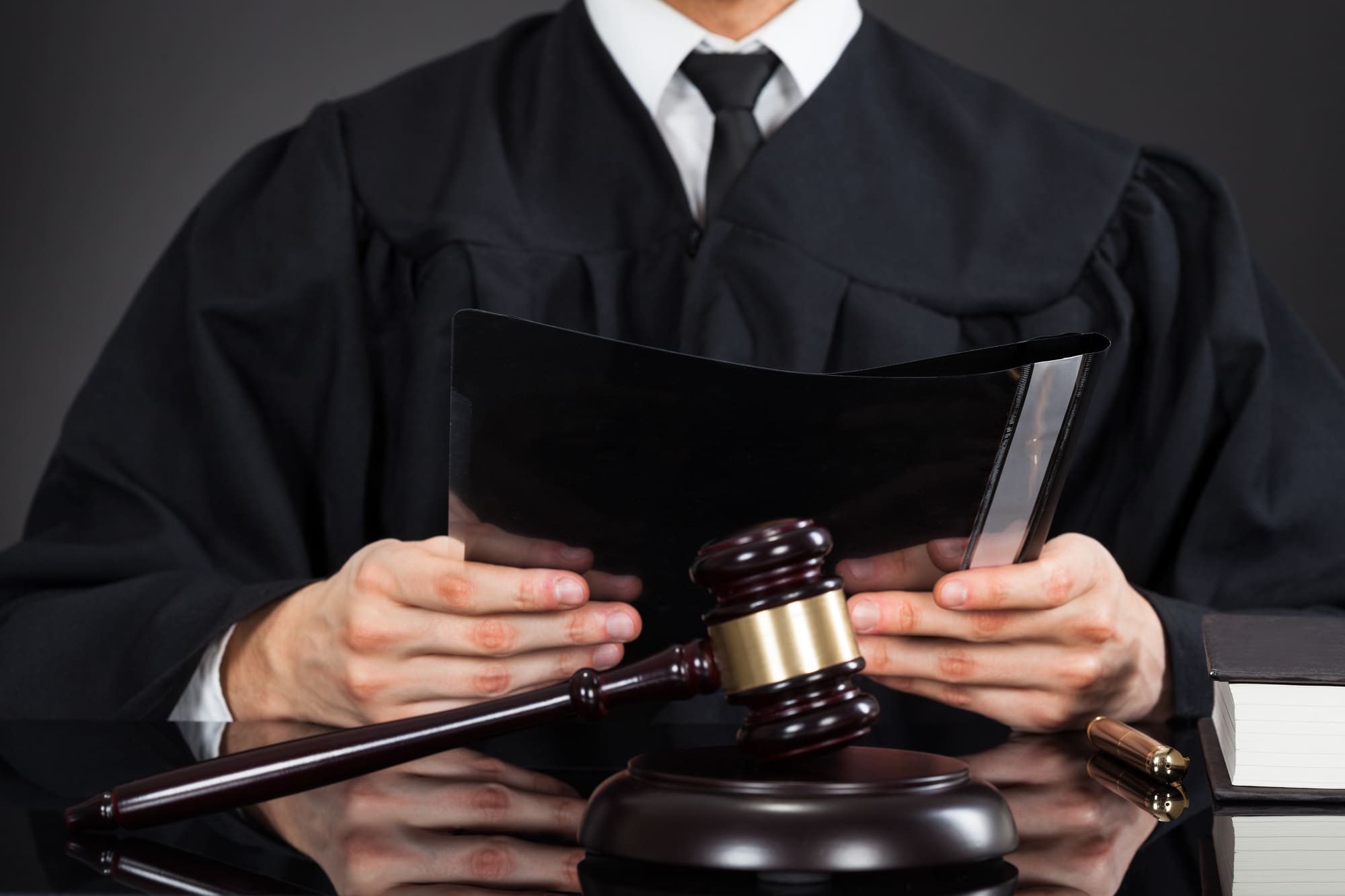 1. Lawyers Have Experience with Custody Cases
You're likely already stressed out enough dealing with the divorce and your new life.
Handling a child custody case alone may be too much for you to take on.
We may be able to take some of the stress out of the situation.
Your lawyer likely has experience working with similar child custody cases, may know what to expect with your case and may advise you accordingly.
Our attorneys and paralegals handle all of the legal formalities that come with a child custody case, including paperwork and deadlines, which may reduce your stress greatly.
2. Lawyers May Be Less Likely to Make Mistakes
Anyone can make a mistake.
However, it's more likely that parents who try to take this on alone may make a mistake that leads to fines or leaves a bad impression on the judge.
An experienced lawyer should be familiar with the legal requirements of a child custody case and understands the consequences of messing something up.
If you make a mistake and it relates to the legal requirements of the case, you may be required to pay a sizeable fine.
The court might not look as favorably upon you if you make a mistake, in addition to fines and/or other setbacks.
The attorneys at Hildebrand Law, PC have been representing parents in child custody cases for years.
You can call to speak with one of our child custody lawyers at Hildebrand Law, PC by calling (480)305-8300 today.
3. Lawyers May Speed Up the Case
If this the first child custody case you've dealt with, you might not know all of the complexities and requirements involved.
This means that the case could easily be delayed as you work your way through the legal requirements.
Instead of trying to figure it all out alone, you may benefit greatly from having a child custody lawyer on your side.
Your lawyer can help you work through the requirements and deal with any problems promptly as they arise.
Furthermore, the lawyer likely has experience working with child custody cases, knows what paperwork is required, and knows what information you'll need to provide.
The result is a streamlined process that is done right the first time, resulting in few or no delays.
Child Custody Lawyers at Hildebrand Law, PC.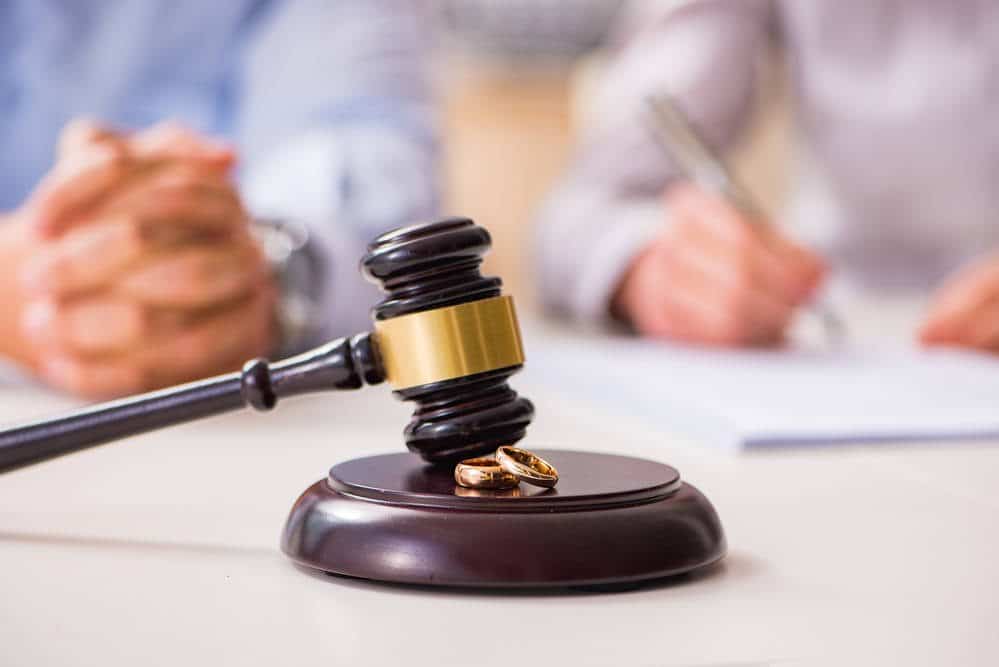 In Arizona, child custody and Arizona child custody laws define the relationship a parent has with their children. It includes the right to make major life decisions for the children and the ability of the parents to spend with and care for their children.
Child custody issues typically arise when a husband and wife separate or get divorced. Child custody issues can also arise between unmarried parents who have a child in common.
If parents are amicable and can reach a reasonable child custody agreement, the parents may agree on a written parenting plan detailing their agreements. The court will then issue court orders enforcing the terms of that parenting plan, so long as the court first finds the agreements to be in the best interests of the children.
If the parents do not agree on a parenting plan or specific child custody arrangements, you will have to appear in court for a trial in order for the court to issue child custody orders the judge believes are in your child's best interests.
Taking a case to trial and understanding all aspects of Arizona child custody laws can be very difficult. Therefore, it is important for you to meet with an experienced Arizona child custody lawyer about your child custody case.
Types of Child Custody in Arizona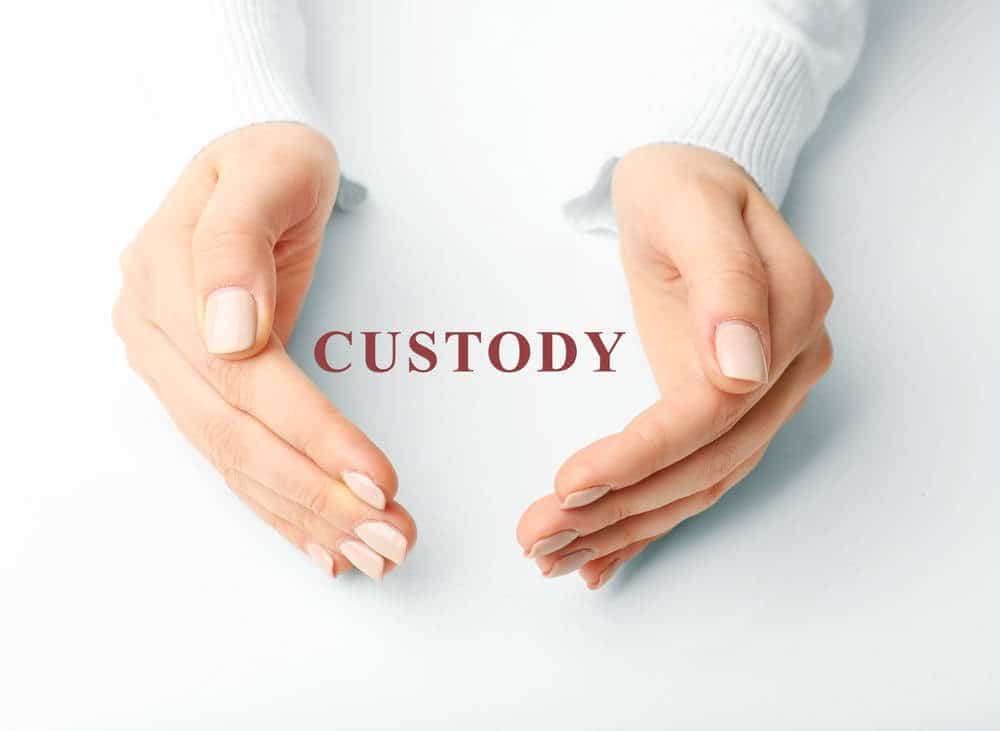 When you talk about child custody in Arizona, you are really referring to two separate and distinct issues. The first pertains to what we call "legal custody" and the other is what we refer to as "physical custody" of the children.
Legal custody refers to which parent, or both, get to make major decisions affecting your children, such as the school the child will attend, the doctors who will provide medical care for the children, and the extracurricular activities in which the children will participate.
Types of Legal Child Custody Orders in Arizona
As a result, there are two primary forms of legal custody in Arizona. Specifically, joint legal custody where both parents equally participate in making decisions for the children and sole legal custody where only one of the parents is allowed to make those decisions for the children.
Types of Physical Child Custody Orders in Arizona
Physical child custody orders simply detail how much time a child spends with each parent. These physical child custody orders will contain a specific schedule the children will spend with each parent every week. It will also contain a schedule for the parents to spend time with their children during holidays and vacations.
The Best Interests of your Child
In Arizona child custody cases, the court is required by law to enter child custody orders the judge believes is in your children's best interests.
Before deciding what is in your children's best interests, the court must consider the following:
The wishes of the parents;
The child's wishes;
How the child interacts with each parent and any other kids or other adults in their respective households;
The mental, emotional, and physical health of each caregiver to the child;
The child's adjustment to home, school, and surrounding community;
Which parent has been primarily responsible for providing care for the child in the past, as well as each parent's current and future potential relationship with the child;
Which parent is more likely to allow the child to maintain frequent and meaningful contact with the other parent;
Whether either party has attempted to use duress or coercion to force the other parent into reaching an agreement regarding legal decision making or parenting time of the child;
Whether either party has raised a false allegation of child abuse against the other parent;
Whether either parent has been convicted of a domestic violence offense or has a substance abuse problem;
Whether either parent has unnecessarily protracted litigation concerning the issues of legal decision making or parenting time;
Winning a Child Custody Battle in an Arizona Court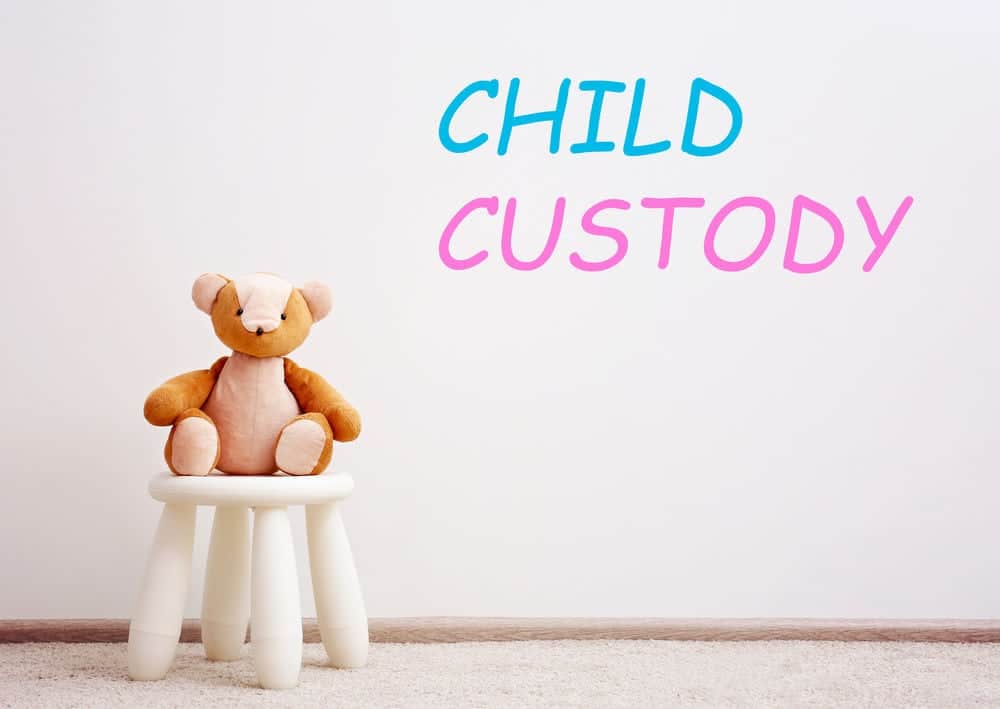 If you want to have primary physical custody of your children, you and your Arizona child custody lawyer must prove it is in your children's best interests for the kids to live primarily with you and to have more limited time with the other parent.
You and your child custody lawyer will have to present a persuasive case proving how the children living primarily with you is better for the children than spending more time with the other parent.
You and your Arizona child custody attorney will have to present testimony and submit documents as exhibits at your child custody trial establishing precisely why the children should live primarily with you.
You will need to testify regarding the children's school schedule, performance in school, social schedule, and participation in extracurricular activities.
You will need to testify about your work schedule, the other parent's work schedule, and how you will arrange to have the children cared for when you are at work.
You will also want to present evidence as to any concerns you have about the parenting of the other parent. These could be things such as evidence of the other parent not complying with a court-ordered parenting plan, a busy or unpredictable work schedule, or issues with domestic violence or substance abuse.
Your child custody lawyer can guide you to build the best child custody case for you and your children.
Using Mediation to Settle Child Custody Issues
It is almost always better when parents avoid conflict. Decreasing the level of conflict between parents typically lessens the stress the children may undergo when their parents are fighting over child custody issues.
In Arizona, a judge can order the parents to mediate their child custody issues. This mediation can be done by a private mediator whom the parents agree to mediate their child custody disputes. The court also offers mediation through the court's Conciliation Services department.
If you reach an agreement in mediation, you can prepare a parenting plan to submit to the court for the court's approval.
Enforcing Child Custody and Visitation Orders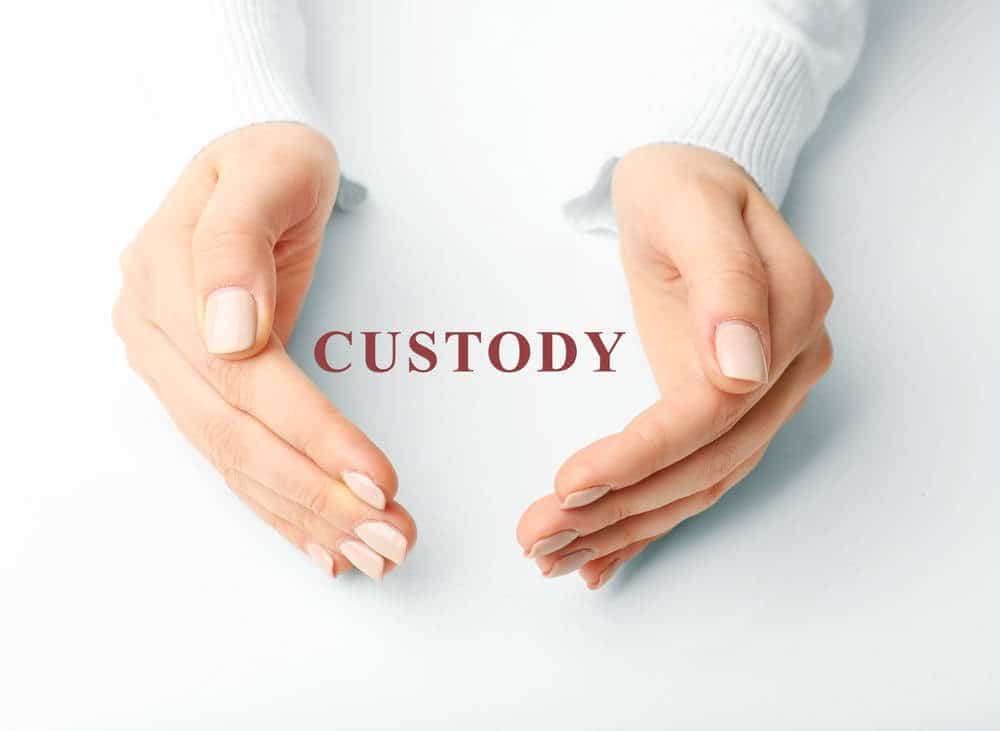 In most cases, parents follow the court-ordered parenting plan. However, there are some parents who either believe they can do whatever they want regardless of what orders the court issued. They may do this as a way to punish the other parent because of bad feelings that still exist between the parents.
If a parent is consistently failing to follow the court-ordered parenting plan, you may want to work with an experienced Arizona child custody lawyer like the attorneys at Hildebrand Law, PC to ask the court to award you primary physical custody of your children.
At a minimum, you may want to file a Petition for Contempt requesting the other parent be held in contempt of court for violating the child custody orders in your case.
If you have been unable to resolve the issue of enforcement of your child custody orders with the other parent, it may be time to have the experienced child custody attorneys at Hildebrand Law, PC step in to either deal directly with the other parent or to take him or her to court.
Hiring a strong and experienced child custody lawyer sends a very serious and strong message to the other parent about enforcing your child custody rights. Recommended actions could include filing to change physical custody, filing a Petition for Contempt and Request for Sanctions, and/or reporting the violations of the court order to the police as a class 1 misdemeanor of Intentional Interference with a Judicial Proceeding.
The child custody lawyers at Hildebrand Law, PC can help you file to modify the child custody orders and/or to hold the other parent in contempt of court.
If you have questions about who is the best child custody lawyer in Arizona, you should seriously consider contacting the attorneys at Hildebrand Law, PC. Our Arizona child custody and family law attorneys have over 100 years of combined experience successfully representing clients in child custody and family law cases.
Our family law firm has earned numerous awards such as US News and World Reports Best Arizona Family Law Firm, US News and World Report Best Divorce Attorneys, "Best of the Valley" by Arizona Foothills readers, and "Best Arizona Divorce Law Firms" by North Scottsdale Magazine.
Call us today at (480)305-8300 or reach out to us through our appointment scheduling form to schedule your personalized consultation and turn your child custody or family law case around today.

More Articles About Child Custody in Arizona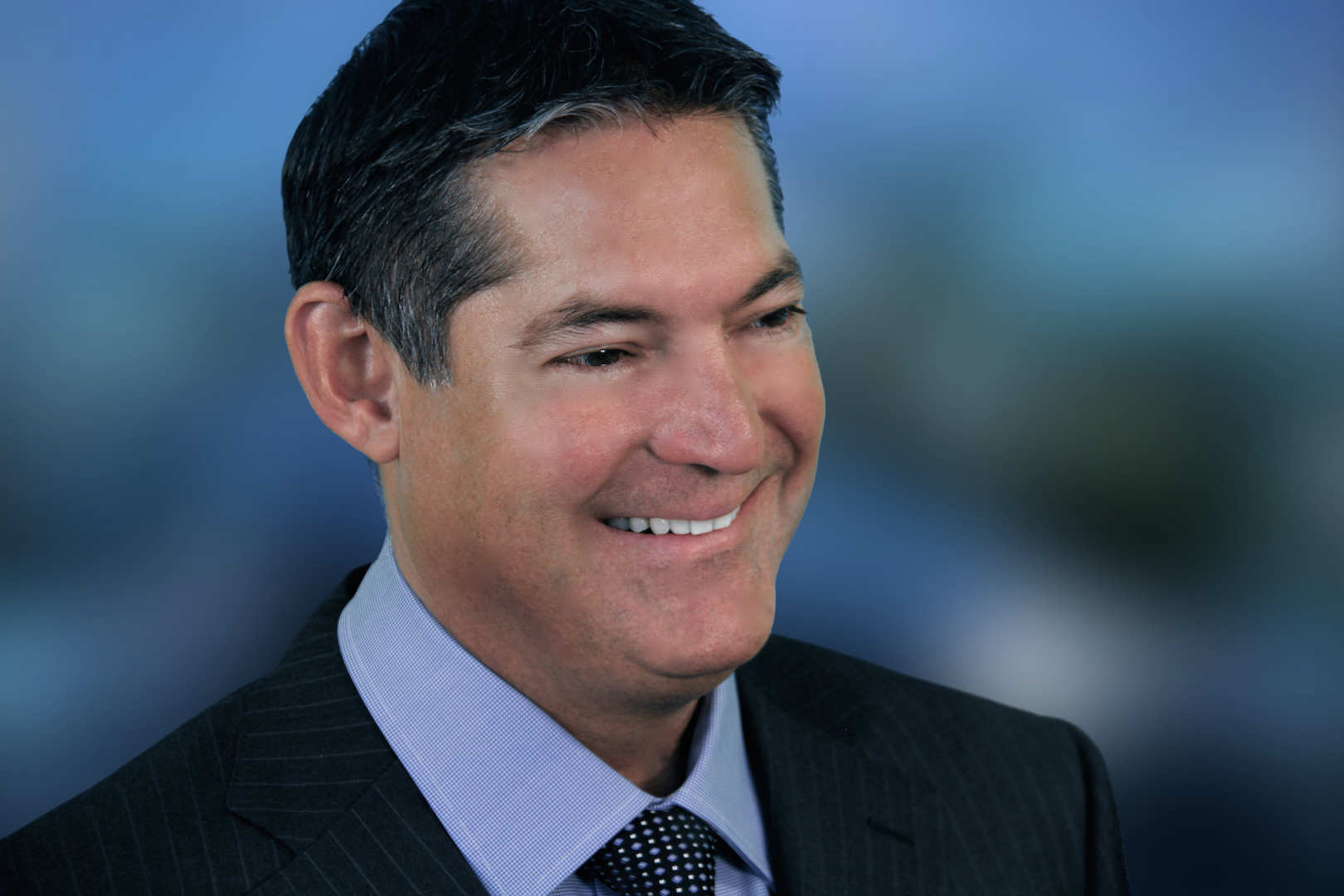 About the Author: Chris Hildebrand has over 26 years of Arizona family law experience and received awards from US News and World Report, Phoenix Magazine, Arizona Foothills Magazine and others. Visit https://www.hildebrandlaw.com.