Child Custody in Arizona FAQ
Thank you for visiting our Arizona Child Custody Laws Frequently Asked Questions page.
Our Scottsdale Arizona child custody attorneys want to provide you with answers to all of your questions regarding Arizona child custody and family law.
Arizona child custody laws can be complex and, at times, very confusing.
We provide answers to the most common questions about Arizona child custody laws below to enable you to gain a better understanding of what you can expect if you are involved in a child custody case in Arizona.


Other Articles on Arizona Child Custody Laws: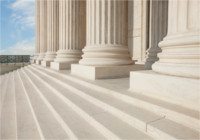 Contact Our Scottsdale Arizona Child Custody Attorneys
Contact us today or call us at (480) 305-8300 to schedule your consultation with one of our Scottsdale and Phoenix Arizona Child Custody Attorneys regarding Arizona child custody laws, the divorce process or any other Arizona family law matter.
SCHEDULE YOUR CONSULTATION TODAY!
PLEASE COMPLETE OUR NEW CLIENT INTAKE FORM TO SCHEDULE YOUR CONSULTATION TODAY!
"*" indicates required fields