Domestic violence is an unfortunate aspect of what our law firm deals with on an all too frequent basis. The situation is made worse when you know there are children witnessing domestic violence in Arizona.
The problems dealing with a case involving domestic violence occurs when children are witnessing domestic violence in an Arizona family law case.
Judges in Arizona do not tolerate a spouse or parent who abuses the other parent in front of the parties' children.
We want you to know what your rights are when you the victim of domestic violence or your children have witnessed domestic violence against you.
Witnessing domestic violence has a negative impact on your child's emotional and psychological well being.
We have successfully argued that a parent who abuses a child's parent while the children are present actually constitutes an act of domestic violence to the children as well.
The child doesn't even have to be in the same room where the abuse is occurring if he or she can hear the incident.
Children need safety and security to develop into healthy adults.
The destruction of peace and serenity a child needs by witnessing violence negatively impacts the child.
A court is required to consider the existence of domestic violence when ruling on child custody in Arizona.
The child could show signs of withdrawing from friends and family or doing poorly at school could be signs your child is being negatively impacted by seeing abuse in his or her home.

Domestic Violence Offenses in Arizona
Not all bad conduct by a parent constitutes an act of domestic violence in Arizona.
The Arizona legislature has classified certain criminal statutes as domestic violence offenses in the state of Arizona.
A parent, therefore, must be found to have violated one of the many domestic violence crimes to have committed an act of domestic violence in Arizona.
The following list represents those offenses that are classified as domestic violence in Arizona:
Manslaughter
Second Degree Murder
First Degree Murder
Endangerment
Threatening or Intimidating
Assault
Aggravated Assault
Custodial Interference
Unlawful Imprisonment
Kidnapping
Sexual Assault
Unlawful Disclosure of Pictures Depicting State of Nudity or Specific Sexual Activity
Criminal Trespass
Criminal Damage
Interfering With Judicial Proceedings
Disorderly Conduct
Cruelty to Animals
Preventing the Use of a Telephone to Make an Emergency Call
Use of Electronic Communication to Terrify, Intimidate, Threaten or Harass
Harassment
Stalking
Surreptitious Photographing, Videotaping, Filing or Digitally Recording or Viewing
Abuse of a Child or a Vulnerable Adult
Children as Witnesses to Domestic Violence
The law in Arizona provides that any child who is capable of demonstrating the ability to understand the truth from a lie and is able to show he or she is capable of understanding questions and relaying information in response to questions is qualified to testify in court.
In criminal cases, children will be called to testify at a trial.
However, the family court in Arizona does not like parents calling their children as witnesses in an Arizona divorce or child custody case.
Although the court cannot stop you from calling your child as a witness in a family law case, a judge will very likely be unhappy you didn't choose another, less direct, way of getting information from your child before the court.
This is why most family law attorneys choose to file a motion with the court requesting an interview of the child by court-appointed mental health professional.
These mental health professionals will conduct a private interview with your child to determine what he or she knows about the domestic violence that occurred.
They will then send a written report to the judge and to both parents, which can be used as evidence at a future child custody trial.
What You Should Do If Your Children Witness Abuse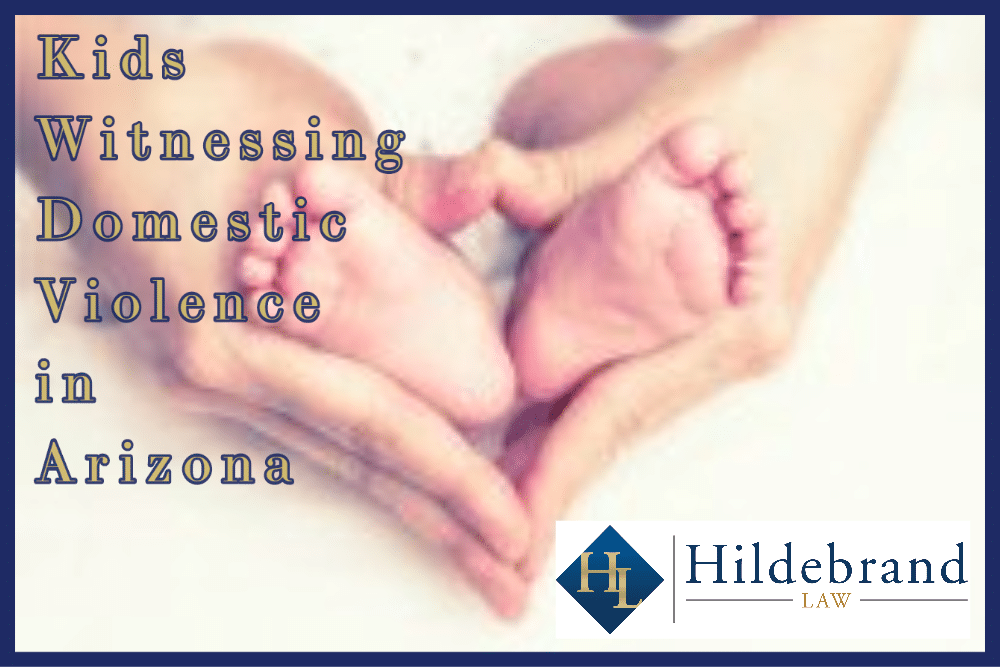 Nobody should accept being abused and should not allow children to witness abuse.
You should reach out to friends and family to make an escape plan for you and your children.
You can also reach out to domestic violence shelters and organizations to help you leave your abuser.
Lastly, you should contact a family law attorney who is well-versed in dealing with people who commit acts of domestic violence and who are not afraid to protect victims of their anger problems.
We will help you get an Order of Protection to keep your abuser away from you and your children.
We will also help you obtain emergency child custody orders if your situation warrants asking a judge for emergency child custody orders.
If you have questions about children witnessing domestic violence in an Arizona divorce case, you should seriously consider contacting the attorneys at Hildebrand Law, PC. Our Arizona child abuse and family law attorneys have over 100 years of combined experience successfully representing clients in child abuse and family law cases.
Our family law firm has earned numerous awards such as US News and World Reports Best Arizona Family Law Firm, US News and World Report Best Divorce Attorneys, "Best of the Valley" by Arizona Foothills readers, and "Best Arizona Divorce Law Firms" by North Scottsdale Magazine.
Call us today at (480)305-8300 or reach out to us through our appointment scheduling form to schedule your personalized consultation and turn your Arizona child abuse or family law case around today.
More Articles on Child Abuse in Arizona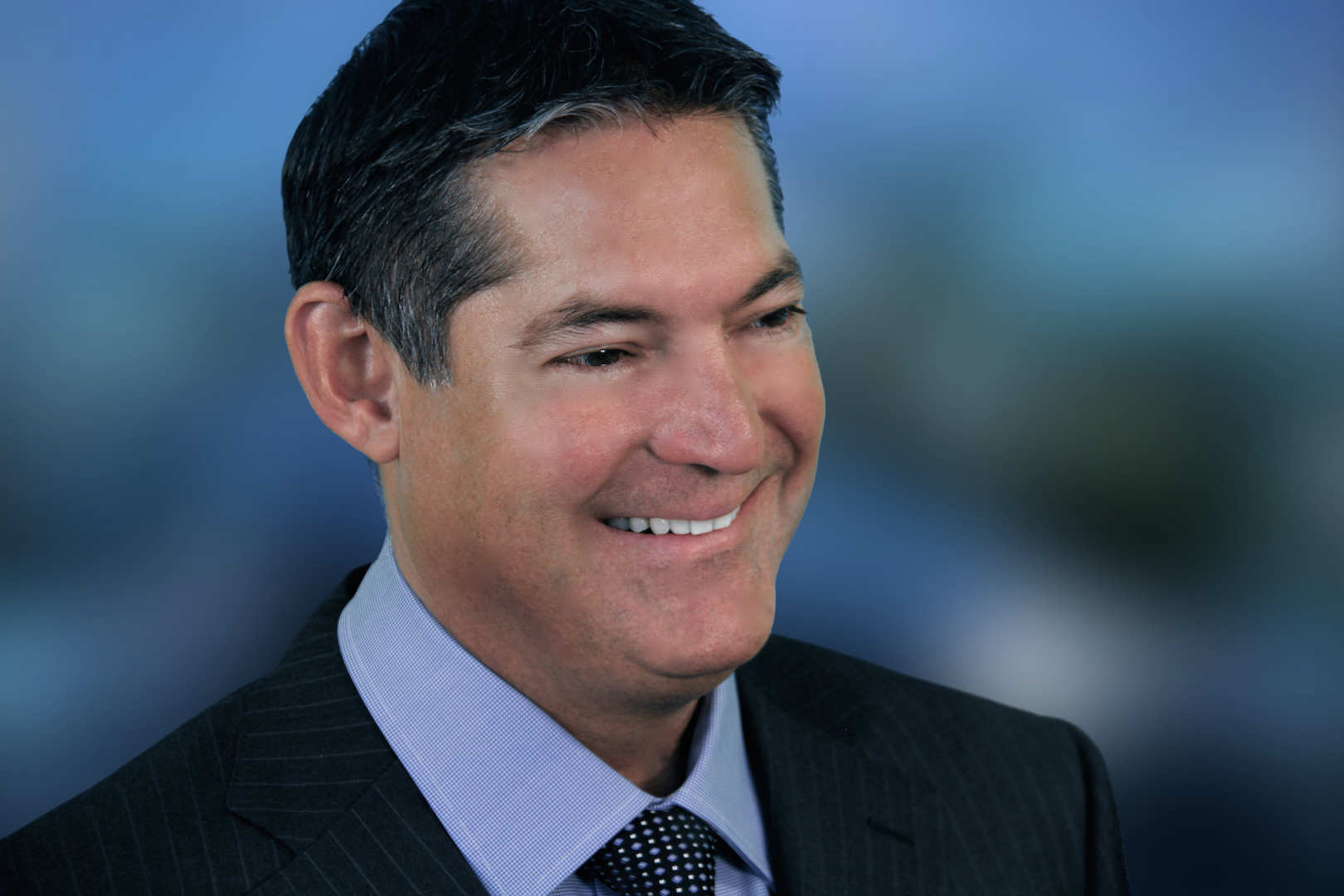 About the Author: Chris Hildebrand has over 26 years of Arizona family law experience and received awards from US News and World Report, Phoenix Magazine, Arizona Foothills Magazine and others. Visit https://www.hildebrandlaw.com.