How to Modify Child Custody in Arizona

Modifying Child Custody in Arizona
There may be a time when you consider how to modify child custody in Arizona. As a general rule, you cannot change child custody, now referred to as legal decision-making, or parenting time until at least one year has passed since the last child custody or parenting the court issued time orders.
An exception to that general rule is if the child's present environment seriously endangers his or her physical, mental, moral, or emotional health. In such "endangerment" cases, a parent may seek to modify child custody or parenting time at any time. The applicable statute about when you may change an Arizona child custody or parenting time Order is ARS 25-411.
A motion to modify child custody and parenting time in less than one year since the last child custody orders were issued is subject to being dismissed by the court without a hearing or trial. The Arizona Court of Appeals, however, ruled in the unpublished decision of Krieger vs. Duick issued on January 20, 2015 that ARS 25-411 is a "procedural" requirement and not a "jurisdictional" requirement, which means it may be waived by a party who fails to argue to the trial court that the present circumstances do not place the child in danger of harm.

The Court of Appeals in the Krieger case also indicated a party may only appeal a trial court's decision regarding whether circumstances exist to justify holding a trial to modify child custody or parenting time in "endangerment" cases by Special Action to the Court of Appeals and not by way of a direct appeal.
It is important, therefore, that your Arizona child custody attorney understands he or she does not have a right to a direct appeal, as well as the procedures to follow to pursue a Special Action to the Arizona Court of Appeals if necessary.
Regardless whether your case falls within the "endangerment" class of cases or you fall outside of that categorization but still believe the best interests of your child require a modification of the child custody or parenting time orders, you should be prepared to establish a substantial change in circumstances has occurred since the last child custody and parenting time orders were issued by the court.
The list of potentially changed circumstances are endless but may include the relocation of a parent, the lack of parenting time being exercised by a parent entitled to parenting time, a deterioration in the child's relationship with one of the parents, and neglect or abuse of the child.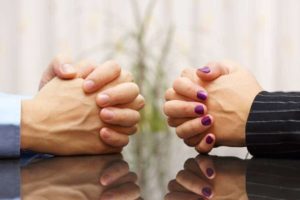 More Articles About Child Custody in Arizona
Chris Hildebrand wrote the information on this page about how to modify child custody in Arizona to ensure everyone has access to information about child custody laws in Arizona. Chris is a family law attorney at Hildebrand Law, PC. He has over 24 years of Arizona family law experience and has received multiple awards, including US News and World Report "Top Arizona Divorce Attorneys", Phoenix Magazine "Top Divorce Law Firms", and Arizona Foothills Magazine "Best of the Valley" award. He believes the policies and procedures he uses to get his clients through a child custody case should all be guided by the principles of honesty, integrity, and actually caring about what his clients are going through.