How To Enforce Parenting Time or Custody in Arizona?

Enforcing Parenting Time or Custody in Arizona
Arizona Law (A.R.S. 25-408) provides "[a] parent not granted custody of the child is entitled to reasonable parenting time rights to ensure that the minor child has frequent and continuing contact with the noncustodial parent.
The only time this does not apply is if, the court finds, after a hearing, that parenting time would endanger the child's physical, mental, moral or emotional health seriously". The court will order a parenting schedule the judge feels is in the child's best interests.
However, some cases involve a parent who attempts to restrict the other parent's access to the children, now referred to in the psychological community as "gatekeeping" as opposed to the prior term "parental alienation." The parent who does not follow the parenting time order may be found in contempt of court.
He or she may be required to pay a financial sanction, may be forced to pay a bond through the clerk of the court, which could be forfeited if future violations occur, and, in extreme cases, can be sent to jail for contempt.
That parent may also be assessed attorney's fees and court costs. The court may also order makeup parenting time to the parent who was denied access to the child. Denial of parenting time is likely to be a major factor supporting a change of custody to the other parent. A parent may even be arrested and charged with a crime by a law enforcement officer for refusing to obey the court's parenting time orders.

An interesting decision was issued by the Arizona Court of Appeals in Munari v. Hotham regarding whether a stepparent could be held in contempt for violation of a court order for visitation of his or her spouse's child.  The trial judge held the step-parent in contempt of court, which the Court of Appeals overturned because the stepparent was not a party to the child custody case at the time the orders were violated.
This leaves the door open to forcing a step-parent into a child custody case to hold that step-parent in contempt of court for his or her contribution to any violation of child custody or parenting time orders applicable to his or her spouse's children.
Cases involving the international abduction of a child are governed, among other laws, by the international Hague Convention provision on International Child Abduction in those countries that are recognized as official adopters of the Hague Convention.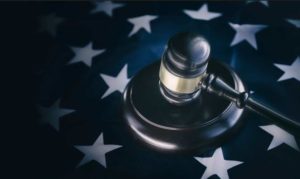 Although the international laws associated with the Hague Convention apply to parents who are awarded custody of a child and not, generally, to those parents granted visitation of a child, the Arizona Supreme Court concluded in the Abbott v. Abbott case that the existence of a ne exeat order, which is an order precluding a parent from removing the child from the state and/or country, triggered the provision in the Hague Convention.
More Articles About Child Custody in Arizona
Chris Hildebrand wrote the information on this page about how to enforce child custody orders in Arizona to ensure everyone has access to information about child custody laws in Arizona. Chris is a family law attorney at Hildebrand Law, PC. He has over 24 years of Arizona family law experience and has received multiple awards, including US News and World Report "Top Arizona Divorce Attorneys", Phoenix Magazine "Top Divorce Law Firms", and Arizona Foothills Magazine "Best of the Valley" award. He believes the policies and procedures he uses to get his clients through a child custody case should all be guided by the principles of honesty, integrity, and actually caring about what his clients are going through.