Emergency Child Custody in Arizona

Arizona Emergency Custody
Our Scottsdale Arizona child custody attorneys want to provide you with information on how to obtain an emergency child custody order. The court will rule on a petition for emergency custody in Arizona the same day it is filed. The court does not alter child custody arrangements that appear to be working for all parties involved. It based its decision on protecting the best interests of the children.
The primary concern of the court is the best interest of the child, when there is an immediate danger to the child, the court may respond to requests for an emergency custody modification.
Before ordering a change to the custody order, the court will scrutinize the reasons provided by the parent seeking the emergency custody change. The court makes every attempt to avoid interrupting a child's lifestyle and well-being unless it is necessary.
Emergency Custody AZ | What You Need to Prove
The main reason the court will consider an emergency custody modification of child custody is when the child is in imminent danger of serious emotional, psychological, or physical harm. When there is an immediate threat of danger to the child, the court will make a thorough and quick assessment of the situation, including a consideration of the following:
Instances of domestic violence in the home
Threats of causing harm to the child
Domestic violence towards the child
As well as any other conduct or threats that would place the child in imminent danger of serious harm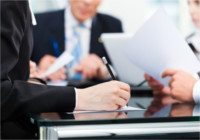 More Articles About Child Custody in Arizona
Chris Hildebrand wrote the information on this page about emergency child custody in Arizona to ensure everyone has access to information about child custody laws in Arizona. Chris is a family law attorney at Hildebrand Law, PC. He has over 24 years of Arizona family law experience and has received multiple awards, including US News and World Report "Top Arizona Divorce Attorneys", Phoenix Magazine "Top Divorce Law Firms", and Arizona Foothills Magazine "Best of the Valley" award. He believes the policies and procedures he uses to get his clients through a child custody case should all be guided by the principles of honesty, integrity, and actually caring about what his clients are going through.