What Happens to Frozen Embryos In A Divorce in Arizona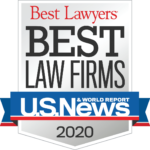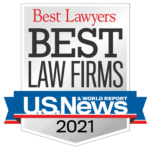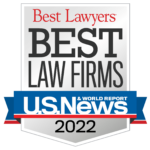 While traditionally divorce almost always comes with a blend of major, minor, and somewhat less minor complications for couples to contend with, today there is a new and unique larger issue that lawyers are increasingly being asked to address.
It concerns frozen embryos and what to do with surplus embryos once the couple who produced them are no longer an item.
If you and your spouse have had your fertilized embryos preserved, as with most couples you probably haven't given too much thought to what would happen to them in the event of divorce.
When you're not prepared for it the problem can become highly contentious, which is why it's so important to determine who will get the embryos as early as possible in the divorce process.
Issues Created by Modern Technology
Modern technology has enabled frozen embryos to be used in a variety of ways, which is one reason why there are so many issues to contend with when identifying who gets the eggs in a divorce.
The legal response to spouses wanting custody of frozen embryos differs greatly depending on the state — and even the individual judge.
In some states, both spouses must come to an agreement on how to use the frozen embryos at the time of their divorce, which will be referred to if one spouse wants to use them in the future.
If you and your spouse made an agreement when you froze your embryos to have them destroyed in the event of a divorce, this agreement is usually adhered to by the court, even if one spouse has changed their mind in the meantime.
There are also some states that will decide at the time of the divorce whether or not a previous agreement is iron-clad, which means that a person who has changed their mind and no longer wants to have the embryos destroyed could be sided with.

It's also important to understand that different judges have made different rulings in the same state.
While one judge may side with the spouse who doesn't want to procreate, another judge could side with the spouse who wants to use the eggs.
Scenarios That May Occur with Frozen Embryos
It's important to understand that the relatively modern technology that has allowed embryos to be frozen means that there are going to be some issues that aren't yet covered by the law.
In many states, laws that would set the standard to determine who gets the eggs in a divorce have yet to be passed.
The most troublesome scenarios occur when both spouses want to use leftover eggs.
There's no obvious answer as to what happens in this situation. Given the lack of state or federal law dealing with frozen embryos, such scenarios would be decided on a case-by-case basis.
Recently, in Washington state a couple had their embryos frozen to later be used by a surrogate mother.
When they got a divorce years later, the wife wanted to eventually raise any children that might be brought to term with the eggs.
The husband, however, believed that the leftover donor eggs and sperm should be put up for adoption with a couple who lived outside of the state. Since the husband wanted to use the embryos immediately, the judge ended up awarding custody of the embryos to him.
Of course, this exact situation could have easily played out differently.

What's most important in this scenario is to have a divorce lawyer by your side who will fight for your rights and get the outcome you deserve.
New Arizona Law on Frozen Embryos
While the vast majority of states have very few laws pertaining to frozen embryos, a recent Arizona law passed in 2018 dictates that the spouse who wishes to bring the embryos to birth should have the right to do so even if the other spouse doesn't agree.
In past cases, an individual not wanting the embryos to be brought to term would typically be sided with.
While this law dictates what happens when one spouse wants to use the embryos and the other doesn't, it has no effect on any other scenario with frozen embryos.
For instance, the law doesn't extend to a situation where both spouses want custody of the embryos.
Because of the complexities of these types of cases, it's highly recommended that you retain the services of a divorce attorney such as ours.
When you get in touch with one of our attorneys at Hildebrand Law, we'll make sure to answer any questions you may have so that you can have peace of mind about your divorce.
If you have questions about what happens to frozen embryos in an Arizona divorce case, you should seriously consider contacting the attorneys at Hildebrand Law, PC. Our Arizona child custody and family law attorneys have over 100 years of combined experience successfully representing clients in child custody and family law cases.
Our family law firm has earned numerous awards such as US News and World Reports Best Arizona Family Law Firm, US News and World Report Best Divorce Attorneys, "Best of the Valley" by Arizona Foothills readers, and "Best Arizona Divorce Law Firms" by North Scottsdale Magazine.
Call us today at (480)305-8300 or reach out to us through our appointment scheduling form to schedule your personalized consultation and turn your Arizona child custody or family law case around today.

More Articles About Child Custody in Arizona
Chris Hildebrand wrote the information on this page about what happens to frozen embryos in a divorce in Arizona to ensure everyone has access to information about child support laws in Arizona. Chris is a divorce and child support attorney at Hildebrand Law, PC. He has over 24 years of Arizona family law experience and has received multiple awards, including US News and World Report "Top Arizona Divorce Attorneys", Phoenix Magazine "Top Divorce Law Firms", and Arizona Foothills Magazine "Best of the Valley" award. He believes the policies and procedures he uses to get his clients through a divorce should all be guided by the principles of honesty, integrity, and actually caring about what his clients are going through in a divorce.