Community Property and Personal Guarantees in Arizona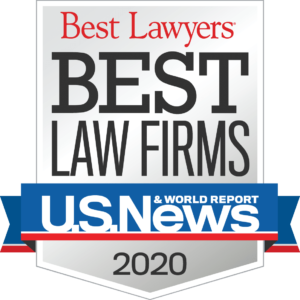 Community Property and Personal Guarantees
Some people want to know the law regarding community property and personal guarantees in Arizona. Arizona law divides the property of married persons into community property and separate property.
All money earned by either spouse during the marriage – and all property purchased with that money — is community property and belongs to both equally.
The rule is settled in Arizona that property owned by the community cannot be used as a guarantee for a third party without the written permission of both spouses.
In the case of Gaughan vs. First Community Bank (In re Miller), 517 B.R. 145 (D. Ariz. 2014) the Arizona Court of Appeals discussed what happens when a judgment against one spouse is transferred to a state where the law permits community property to be used as a guarantee with only one spouse's signature.
Larry and Kari Miller are a married couple who have lived for years in Arizona but owned real property in San Francisco, California. Larry personally guaranteed a loan First Community Bank extended to his businesses. Kari did not sign the guarantee.

The businesses defaulted on the loan and the bank got a judgment against Larry for some $6 million which it registered in federal court in California and recorded in San Francisco County.
Larry filed for bankruptcy and the trustee sold the San Francisco condominium.
The bank brought this case asking the Bankruptcy Court to rule that the recordation of its judgment in California created a judgment lien on the condominium.
If that were the case, the bank would get the $600,000 net proceeds from the condo sale.
Under California law, a guarantee signed by one spouse may be enforced against community property.
The Bankruptcy Court agreed with the bank, ruling that one the judgment against Larry was registered in California, California law applies.
Under California law, Larry and Kari's community property in California can be taken to pay the judgment against Larry, even though Kari did not sign the guarantee.
The District Court reviews final judgments, orders, and decrees of the bankruptcy court.
Spouse's Right to Guarantee a Third-Party Debt with Community Property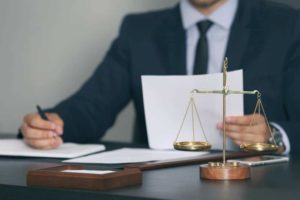 The court noted that when a spouse filed for bankruptcy, his assets are brought into the bankruptcy estate.
In both California and Arizona, courts look to the law of the state a couple lives in to determine their property interests, including the power to incur debts payable from community property.
Therefore, California courts must apply Arizona law to define those rights and powers concerning the California condominium.
In Arizona, one spouse cannot bind community property by guaranteeing a debt without the other spouse's signature.
This rule gives important rights to each spouse and represents a significant policy concerning marriage and spousal equality in any decision to risk the family's financial past and future for the benefit of another.
One spouse cannot forfeit these rights for the other.
The rule is very different in California. California law does not provide this kind of protection to spouses.
Rather, in California community property can be used for debts incurred by either spouse for his or her own benefit.
Because of this, a judgment against either spouse may be satisfied with community property, even if it is a guarantee signed by only one spouse.
Effect of Registration of Separate Debt Judgment on Community Property in California
The bank argued that by moving the Arizona judgment to California, California's community property laws applied to Larry and Kari's property, allowing it to be used to satisfy Larry's separate debt.
California's Sister State Money Judgments Act made it easier to bring an action in California on a judgment from another state by applying "forum law" (e.g. California law) to the enforcement of the judgment.
However, the District Court noted that the Act only applies forum law for enforcing the judgment, not to change the rights described in the judgment.
Under California law respecting judgments from other states, forum rules cannot create duties different than the judgment itself or change Arizona community property into California community property.
The Court noted that this Arizona judgment against Larry cannot be satisfied with community property in Arizona.
Therefore, it ruled, the judgment cannot be executed against Larry and Kari's community property located in California either.
Federal Rules for Registration and Enforcement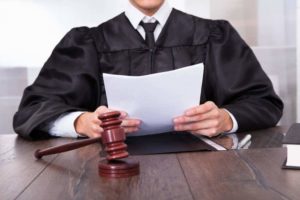 The bank argued, and the Bankruptcy Court agreed, that when the bank registered the Arizona judgment in the California federal court, it ousted Arizona marital law and replaced it with California marital law.
Under California's marital law, Larry and Kari's community property located in California can be taken for a judgment against Larry alone.
The District Court disagreed, saying: Registering a federal judgment works no such alchemy, turning base metal into gold by crossing a state line. What starts out base or gold stays base or gold, wherever it moves in the federal courts.
The effect of registering a federal judgment in a new district is the same as domesticating a sister state judgment directly in the state court.
The federal system of enforcing out-of-state federal judgments is very much the same as the California and Arizona systems for enforcing sister-state judgments.
Like the state systems, the federal scheme applies the state law of the new district to determine how the judgment can be enforced and which assets of the judgment debtor can be taken.
However, this does not alter who is liable for the judgment.
The underlying judgment determines that.
If you have questions about community property and personal guarantees in Arizona, you should seriously consider contacting the attorneys at Hildebrand Law, PC. Our Arizona community property and family law attorneys have over 100 years of combined experience successfully representing clients in community property and family law cases.
Our family law firm has earned numerous awards such as US News and World Reports Best Arizona Family Law Firm, US News and World Report Best Divorce Attorneys, "Best of the Valley" by Arizona Foothills readers, and "Best Arizona Divorce Law Firms" by North Scottsdale Magazine.
Call us today at (480)305-8300 or reach out to us through our appointment scheduling form to schedule your personalized consultation and turn your community property or family law case around today.
Other Articles About Community Property in Arizona