Table of Contents
What to Do With Bank Accounts Before Filing for Divorce in Arizona
We get a lot of questions about bank accounts and divorce in Arizona. Specifically, we are asked what they should do with their bank accounts both before they file for divorce or legal separation and after they file.
One of the concerns raised is whether the other spouse will clear out all of the money in a bank account.
Some people want to know if they should clear out all of the money in the bank accounts before the other spouse does it.
There is no simple answer to whether you should remove money from your joint bank accounts prior to filing a divorce.
Things to Consider Before You Empty a Joint Bank Account Because of a Divorce in Arizona
However, there are some things to consider before your empty your joint bank accounts before you file divorce or legal separation.
Cleaning out the bank accounts before filing for divorce will give you the peace of mind that your spouse will not leave you destitute.
However, it very likely will be seen as a hostile act at the beginning of your divorce, which may significantly increase the emotions that already exist in a divorce.
One of the things good attorneys do is to not do anything at the beginning of a divorce to create an atmosphere of mistrust or otherwise increase the negative emotions people already experience in divorce.
So, if you clean out the joint bank accounts before filing for divorce you should be prepared to have a very angry spouse who may be much less likely to be reasonable when it comes time to resolve other issues in your case, such as the division of community property.
As a general rule, therefore, most good attorneys do not advise their clients to clean out joint bank accounts before filing for divorce.

Options for Withdrawing Money Before Filing for Divorce in Arizona
However, there are some instances when someone knows the other spouse is either planning to clear out the bank accounts or is likely to do so.
In those cases, a couple of options exist for you.
One such option is for you to take 50% of the money in all joint bank accounts and leave the other 50% for your spouse.
This is going to mitigate some of those hard feelings your spouse may have about your decision to remove money from financial accounts.
Other people may decide to pay off their community debts from the funds held in joint bank accounts.
This approach is considered by people who do not expect the soon to be ex to be responsible for paying his or her 50% share of the debts that are divided in a divorce.
Many people spend too much money having to enforce final orders in a divorce decree that required their former spouse to pay bills assigned to them in the divorce.
If all those debts are paid off before filing the divorce, you will have one less thing to think about during and after your divorce is final.
Option to Freeze Bank Accounts in a Divorce in Arizona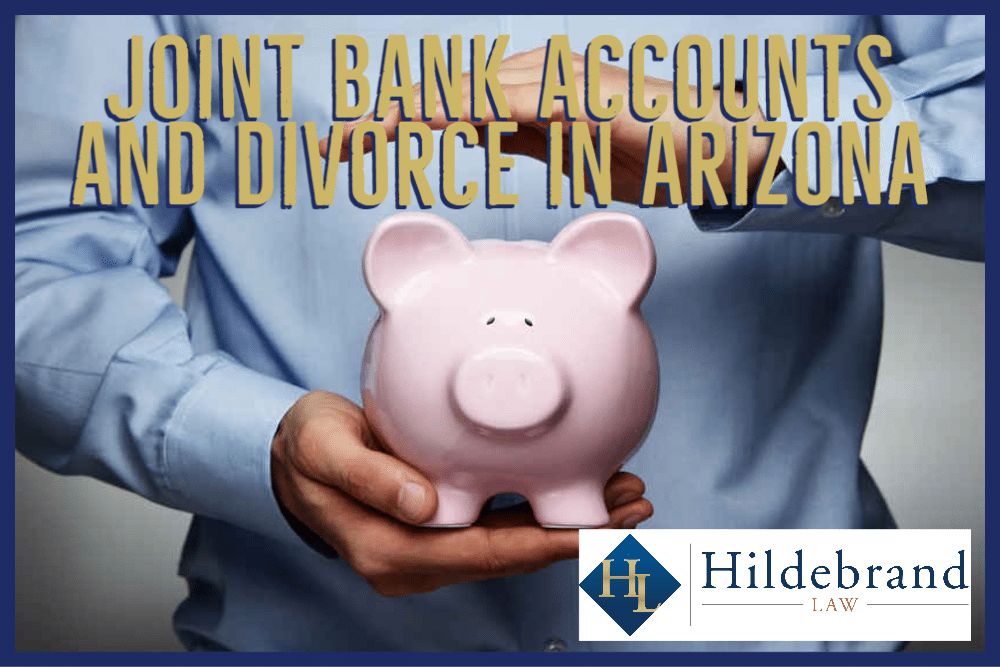 If none of the options listed above sound attractive, you can file a motion to freeze bank accounts and other financial accounts when you file for divorce or legal separation.
You or your attorney can file for a Temporary Restraining Order from the court freezing your bank accounts.
That order may, under some circumstances, be obtained before you serve your spouse with your divorce papers.
You would then serve that Temporary Restraining Order on all of your banks and financial institutions who will then prohibit either spouse from emptying any bank or financial accounts.
This approach has the obvious problem that, although your spouse cannot take money out of your bank and financial accounts, you cannot do so either.
So, this may or may not be the best option depending upon what other sources of funds you have available to support yourself during a divorce or legal separation in Arizona.
Attorneys to Consult About Bank Accounts During a Divorce in Arizona
If you have questions about joint bank accounts in an Arizona divorce case, you should seriously consider contacting the attorneys at Hildebrand Law, PC. Our Arizona community property and family law attorneys have over 100 years of combined experience successfully representing clients in community property disputes and family law cases.
Our family law firm has earned numerous awards such as US News and World Reports Best Arizona Family Law Firm, US News and World Report Best Divorce Attorneys, "Best of the Valley" by Arizona Foothills readers, and "Best Arizona Divorce Law Firms" by North Scottsdale Magazine.
Call us today at (480)305-8300 or reach out to us through our appointment scheduling form to schedule your personalized consultation and turn your Arizona community property or family law case around today.
Frequently Asked Questions About Bank Accounts and Divorce in Arizona:
Is It illegal in Arizona to Remove Money From a Bank Account Before Filing for Divorce?
No, it is not illegal for you to remove money from a joint bank account before filing a divorce in Arizona.
Will I be in trouble with the judge if I clean out all of the bank and financial accounts before filing a divorce in Arizona?
The judge may be upset with your decision to clean out the bank accounts depending upon the justification for doing so and whether you have hidden or concealed where the money is now being held.
Will a judge be upset if I remove all of the money from the accounts to pay off community debts before filing for divorce in Arizona?
Most likely not unless your spouse is left destitute and with no other way to support himself or herself.
More Articles About Arizona Community Property Laws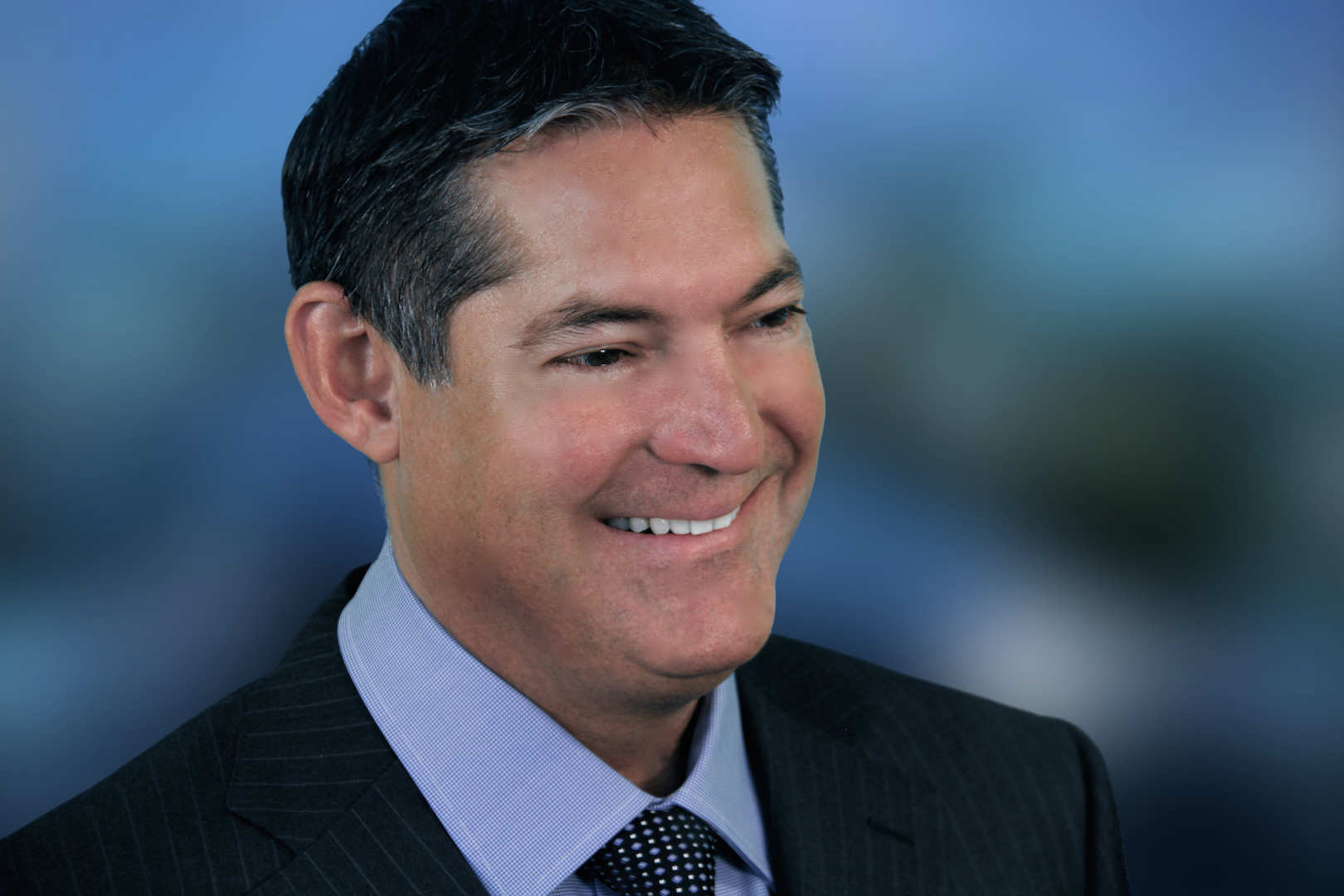 About the Author: Chris Hildebrand has over 26 years of Arizona family law experience and received awards from US News and World Report, Phoenix Magazine, Arizona Foothills Magazine and others. Visit https://www.hildebrandlaw.com.