Dividing Retirement Accounts in a Divorce in Arizona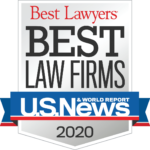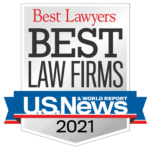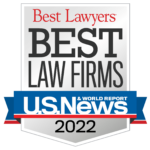 We want to talk to you about dividing retirement accounts in a divorce in Arizona. Under Arizona law, both spouses have an ownership interest in the amounts each of them earns during the marriage – termed community property — and in a divorce, the community property is divided between them. The same rule applies to any property rights that either spouse acquires as part of an employment contract during the marriage.
However, a mere expectation to receive money is not divided in a divorce.  In Van Loan v. Van Loan 569 P.2d 214, 116 Ariz. 272 (1977), the Arizona Supreme Court considered whether a military pension is a property right or an expectation for divorce purposes if the military spouse has not – at the time of the divorce – completed the years of service necessary to claim it.
During the entire marriage, Jack was a member of the United States Air Force. The divorce decree stated that it could be reopened if marital property excluded from it was discovered after the decree was entered. About a year after the divorce, Verna asked the court to award her a portion of Jack's retirement pension.
At the time of the divorce, Jack had served nineteen years and five months in the Air Force, and the pension did not vest until he had served 20 years. The court awarded Verna half of that portion of retirement benefits earned by Jack during the marriage.
How the Court Divides Retirement Accounts in an Arizona Divorce
Jack argues that because he had not completed 20 years of military service at the time of the divorce, he didn't have a vested right to the retirement benefits when the couple divorced. Therefore, he claimed, the community didn't have one either and the divorce court could not award any part of it to Verna.  Jack claimed that until he served the full 20 years, he only had an expectancy. Under Arizona law, an expectancy is less than a property right and is not divided in a divorce.
The Arizona Supreme Court said that the touchstone of the case was not whether Jack's pension rights were vested at the time of the divorce, but whether his interests were a property interest or an expectation.
It noted that pension plans are a form of deferred compensation to employees for their services. Just like take-home pay, an interest in a retirement plan earned during the marriage belongs to the community.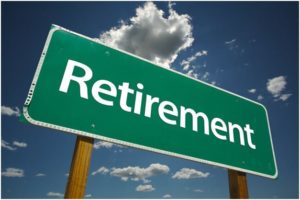 Since a pension plan is one of the reasons a person agrees to work in a particular job, the plan is a contractual right that comes from the employment contract. The terms of the pension cannot be changed or the benefits are taken away from the employee as long as he fulfills his service requirements. This is true even if the employee hasn't yet worked enough years to be eligible for the retirement benefits.
When an employee has a retirement plan at work but he has not yet worked enough years to receive it, it cannot be viewed as an expectancy. Under Arizona law, expectancy describes an interest of a person who hopes to receive a financial gift in the future but doesn't have a legal right to it.
For example, if someone thinks he will inherit money under his parents' will, it is an expectancy, not a right, since they can change their will at any time. The defining characteristic of an expectancy is that the person holding it doesn't have any enforceable right to it.
A contractual right is an enforceable right and therefore, a form of community property. Because of that, Jack – and Jack and Verna's marital community – did have a property right in his unvested pension benefits. To the extent the property right was earned during Jack and Verna's marriage, a divorce court may properly divide it between the couple.
If you need information about dividing retirement accounts in a divorce in Arizona, you should seriously consider contacting the attorneys at Hildebrand Law, PC. Our Arizona divorce attorneys have over 100 years of combined experience successfully representing clients in divorce cases in Arizona.
Our family law firm has earned numerous awards such as US News and World Reports Best Arizona Family Law Firm, US News and World Report Best Divorce Attorneys, "Best of the Valley" by Arizona Foothills readers, and "Best Arizona Divorce Law Firms" by North Scottsdale Magazine.
Call us today at (480)305-8300 or reach out to us through our appointment scheduling form to schedule your personalized consultation and turn your Arizona divorce case around today.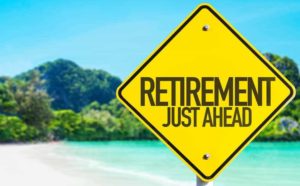 Other Articles About Community Property in Arizona
Chris Hildebrand wrote the information on this page about dividing retirement accounts in a divorce in Arizona to ensure everyone has access to information about family law in Arizona. Chris is a divorce and family law attorney at Hildebrand Law, PC. He has over 24 years of Arizona family law experience and has received multiple awards, including US News and World Report "Top Arizona Divorce Attorneys", Phoenix Magazine "Top Divorce Law Firms", and Arizona Foothills Magazine "Best of the Valley" award. He believes the policies and procedures he uses to get his clients through a divorce should all be guided by the principles of honesty, integrity, and, quite frankly, actually caring about what his clients are going through in a divorce or family law case. In short, his practice is defined by the success of his clients. He also manages all of the other attorneys at his firm to make sure the outcomes in their clients' cases are successful as well.
[gravityform id="1″ title="true" description="true"]
---
What's Hot – Blog