Is Disability Pay Community Property in Arizona?
Disability Payments and Arizona Community Property Laws

Arizona's community property laws provide the rules about how spouses divide up property when they divorce or separate.
Money earned during marriage by either of them – and property purchased with it — is termed community property and belongs equally to each of them.
Income earned before marriage or after separation is the separate property of the spouse who earned it and belongs solely to him. With respect to disability payments, the questions becomes are disability payments community property in Arizona?
In the case of Helland vs. Helland, 337 P.3d 562 (Ariz. Ct. App. 2014) the Arizona Court of Appeals discussed whether payments from a disability insurance policy were community property, belonging equally to both spouses, or the separate property of the disabled spouse.
It also addressed issues about a waste of a community asset and spousal support.

Are Disability Payments Community Property in Arizona?
Kara and Stephen Helland married in 1989 and filed for divorce in 2010.
For the first half of the marriage, Stephen worked as an anesthesiologist, and the couple purchased disability insurance for him with community funds.
He became disabled in 2000 and was no longer able to work in that career.
He collected disability insurance of about $14,000 per month that would continue until he was 65 years old.
He also retrained as a pain specialist.
The couple opened a specialty office and Kara managed the business.
However, Stephen engaged in criminal conduct and, after some years, lost his license to practice medicine.
They sold the practice, Kara filed for divorce and he went to jail.
The main argument at trial concerned the disability payments—whether they were community property as Kara claimed, or Stephen's separate property.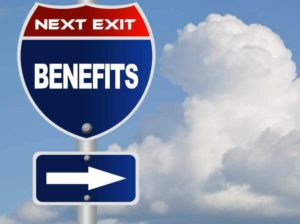 A second issue was Kara's claim that she was entitled to compensation because Stephen wasted a community asset.
The superior court ruled against her on these issues but awarded her spousal support for seven years.
The Disability Insurance Payments
Kara argues that because the disability insurance payments were made with community property money that belonged to both spouses equally, the disability payments should also be community property, not Stephen's separate property.
The Court of Appeals noted that the main reason people buy disability insurance is to protect an income stream in case the working spouse loses his future earning capacity.
During the marriage, a spouse's income is community income, but after a divorce, it is his separate income.
Just so, during a marriage, loss of a spouse's earning capacity means lost income to the community.
After a divorce, it is the separate loss of the disabled spouse.
Under Arizona law, if a spouse receives disability payments after divorce that represent reimbursement for wages, the payments belong solely to that spouse.
Therefore the Court of Appeals agreed with the superior court that the disability payments were not community property but Stephen's separate property.
Call us at (480)305-8300 to schedule your personalized consultation with one of our divorce attorneys with experience in disability payments in divorce in Arizona.
More Articles About Arizona Community Property Laws
Chris Hildebrand wrote the information on this page about disability benefits in a divorce to ensure everyone has access to information about community property laws in Arizona. Chris is a divorce and child custody attorney at Hildebrand Law, PC. He has over 24 years of Arizona family law experience and has received multiple awards, including US News and World Report "Top Arizona Divorce Attorneys", Phoenix Magazine "Top Divorce Law Firms", and Arizona Foothills Magazine "Best of the Valley" award. He believes the policies and procedures he uses to get his clients through a divorce should all be guided by the principles of honesty, integrity, and actually caring about what his clients are going through in a divorce.