Drivers License Restrictions for Unpaid Child Support in Arizona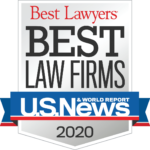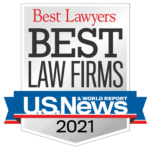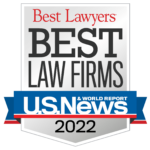 The Arizona legislature pushed House Bill 2192 as an additional measure to help parents collect unpaid child support. That bill was signed into law by Arizona Governor Doug Ducey on April 24, 2017. The new law allows a judge to send a certificate of noncompliance directly to the Arizona Department of Transportation if the court finds a parent has refused to pay child support and had an arrearage of child support of six months or more.
The transmittal from the judge can restrict the driving privileges to specific locations, such as work and school if the court also finds that the work and school endeavors are likely to enable the parent to pay the unpaid child support. To be eligible for limited travel to work, the parent must be employed thirty hours a week or more.
The new law will likely place some non-paying parents in further jeopardy if they fail to comply with the terms of the restricted driving privileges. For example, driving on such a restricted drivers license in locations not authorized by the judge could lead to suspension of his or her driving privileges, may result in the misdemeanor criminal charge of violating those restrictions, and arrest.
The bill is seen by its proponents of being in favor of custodial parents and adds to the many methods Arizona custodial parents can use to enforce their child support orders.
If you have questions about drivers license restrictions for unpaid support in an Arizona divorce case, you should seriously consider contacting the attorneys at Hildebrand Law, PC. Our Arizona child support and family law attorneys have over 100 years of combined experience successfully representing clients in child support and family law cases.
Our family law firm has earned numerous awards such as US News and World Reports Best Arizona Family Law Firm, US News and World Report Best Divorce Attorneys, "Best of the Valley" by Arizona Foothills readers, and "Best Arizona Divorce Law Firms" by North Scottsdale Magazine.
Call us today at (480)305-8300 or reach out to us through our appointment scheduling form to schedule your personalized consultation and turn your Arizona child support or family law case around today.
Other Articles About Child Support in Arizona
Chris Hildebrand wrote the information on this page about drivers license restriction for not paying child support in Arizona to ensure everyone has access to information about family law in Arizona. Chris is a divorce and family law attorney at Hildebrand Law, PC. He has over 24 years of Arizona family law experience and has received multiple awards, including US News and World Report "Top Arizona Divorce Attorneys", Phoenix Magazine "Top Divorce Law Firms", and Arizona Foothills Magazine "Best of the Valley" award. He believes the policies and procedures he uses to get his clients through a divorce should all be guided by the principles of honesty, integrity, and, quite frankly, actually caring about what his clients are going through in a divorce or family law case. In short, his practice is defined by the success of his clients. He also manages all of the other attorneys at his firm to make sure the outcomes in their clients' cases are successful as well.
---
As Seen on CBS News, ABC News, NBC News, and Fox News

---
What's Hot – Blog