Making Child Support Payments in Arizona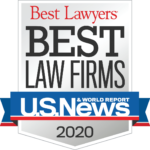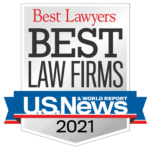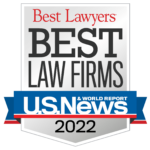 In the state of Arizona, child support payments are made to the Support Payment Clearinghouse.
There are various methods for completing the transaction.
1. Income Withholding Order or Wage Withholding Order: You won't need to do anything. They will be pulling your child support payments directly from your paycheck.
2. Snail Mail: You can mail your payment to the State of Arizona Child Support Payment Gateway if you are paying by check or money order.
3. Credit/Debit Card Payments: You can make your child support payments online using a debit or credit card (Visa, MasterCard or Discover).
4. By Phone: You can call in and use the pay-by-phone options that are available if you are more comfortable. You can call the Arizona Payment Gateway at 1-866-562-0140, Customer Service at 602-252-4045, or toll-free in Arizona at 1-800-882-4150.
You can visit a local child support offices and make a child support payment in person. You can find a list of nearby offices in your area online.

What to Include With Your Child Support Payment
Whenever sending payment, you should include your name and ATLAS case number, if applicable, to ensure you are properly credited and experience no unnecessary delays.
The clearinghouse also requests that you not send any correspondence along with your payment.
The process is outlined clearly, but mailing addresses have not been included.
If you wish to mail in your child support, we suggest obtaining the mailing address directly from the child support offices to ensure that it is accurate and up to date at all times.
It is important to note that failure to pay child support can result in you being ordered to pay expensive attorney fees and, in some cases, you may be sent to jail until you pay a lump sum child support payment as ordered by the court.
If you have questions or concerns about your child support orders, please do not attempt to ignore the situation or make changes of your own accord.
This could result in unnecessary trouble.
Instead, touch base with an experienced Arizona divorce attorney to determine your options and the best course of action.
If you have questions regarding your child support orders or if you fear you will soon (or immediately) not be capable of making your ordered child support payments, please get in touch with the Arizona divorce attorneys at Hildebrand Law, PC.
We can assist you in finding a suitable solution.
If you have questions about how to make child support payments in Arizona, you should seriously consider contacting the attorneys at Hildebrand Law, PC. Our Arizona child support and family law attorneys have over 100 years of combined experience successfully representing clients in child support and family law cases.
Our family law firm has earned numerous awards such as US News and World Reports Best Arizona Family Law Firm, US News and World Report Best Divorce Attorneys, "Best of the Valley" by Arizona Foothills readers, and "Best Arizona Divorce Law Firms" by North Scottsdale Magazine.
Call us today at (480)305-8300 or reach out to us through our appointment scheduling form to schedule your personalized consultation and turn your child support or family law case around today.
Other Articles About Child Support in Arizona
Chris Hildebrand wrote the information on this page about how to make child support payments in Arizona to ensure everyone has access to information about the divorce process in Arizona. Chris is a family law attorney at Hildebrand Law, PC. He has over 24 years of Arizona family law experience and has received multiple awards, including US News and World Report "Top Arizona Divorce Attorneys", Phoenix Magazine "Top Divorce Law Firms", and Arizona Foothills Magazine "Best of the Valley" award.