Abandonment of Marriage May Impact Community Property Rights in Arizona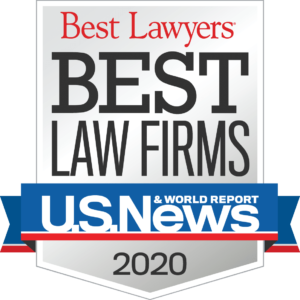 In In re Marriage of Fong 589 P.2d 1330 (1978) the Court of Appeals reviewed a particularly unusual divorce case. It relied on very usual authorities to come to its decision.
Facts of the Case
Mrs. Chow and Mr. Fong married in China in 1923. Mrs. Chow stayed in China with her husband's family while he worked in different places around the world.
The two had one son. Over the years, Mr. Fong had bought 14 pieces of property in the name of himself and his wife.
He tried to bring his wife and son to Arizona when he moved there in 1939. However, he was not able to because of the war.
In time he found his son and brought him to Arizona.
Mr. Fong heard that his wife was dead in 1946. In 1951, Alfonso opened probate for Mrs. Chow. He and his son each received one-half interests in the property in his wife's name.

Believing his wife to be dead, he remarried, had six more children and built a new life. He also made a fortune through his hard work and investments. However, Mrs. Chow was not dead. The husband's son knew this but did not tell his father.
The wife also knew that Mr. Fong thought she was dead but said nothing. In 1972, Mrs. Chow came to the United States. She then commenced a divorce action against Mr. Fong. The trial court awarded the wife a divorce plus $800 a month in alimony.
It awarded 100% of the community property to the husband, citing estoppel. From this, both Mrs. Chow and Mr. Fong appeal.
---
---
Estoppel
In Arizona, a claim of estoppel must be specifically pleaded. The wife argues that Mr. Fong did not plead estoppel. The Court of Appeals agreed that it had not been alleged in the pleading. Therefore, the trial court could not base its decision on estoppel.
Vested Rights
The husband claimed that even if it can't rely on estoppel, this Court should affirm the ruling below. He argued that, given the unusual fact situation presented here, the trial court was justified in awarding him all property.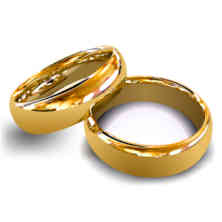 The wife did not contribute at all to acquiring the community property. She claimed that to divide the property so inequitably deprives her of her constitutional "vested" rights in that property. This phrase comes from the case of Hatch v. Hatch, 547 P.2d 1044.
In Hatch, the Arizona Supreme Court referred to a spouse's community property interest as a "vested right." The Court said that this "vested" language from Hatch must be viewed in the context of the case. Otherwise, it said, the language would mandate that a division of community property would have to be absolutely equal. That would be contrary to the community property laws of Arizona.
Many cases hold that a division of community property must be equitable, but not exactly equal. The Court read Hatch as ruling that generally, a court should divide community property substantially equally. However, it recognized that valid reasons can exist for dividing it in another way.
The Court then looked to see whether valid reasons existed in this case.
Spanish Community Property Law
The Court said that a review of Spanish community property law would be helpful. It quoted from a treatise on this law.
"It was a basic principle of the Spanish community property system that for acquisitions and earnings of the spouses to constitute a community, the spouses must have been cohabiting as husband and wife at the time of the acquisitions or earnings."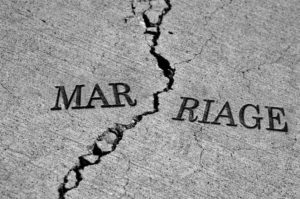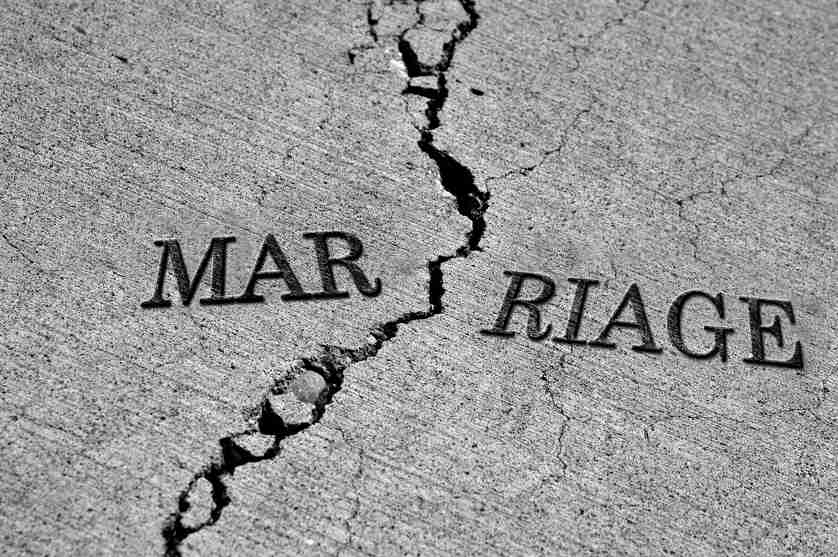 It quoted further language saying that, under this rule, the courts didn't require the couple actually live together.
The questions, rather, were whether the "marriage in fact" survived, whether the "union of wills" remained.
The Court of Appeals used this unusual reference as authority for its ruling. It found that Mr. Fong and Mrs. Chow no longer had a "marriage in fact" after he believed she was dead. The Court said that their "union of wills" broke down about the time of husband's marriage to his second wife.
It also said that property after that could be awarded 100% to husband, but property acquired before should be equitably divided.
Maintenance and Attorney Fees
The Court told the lower court to review the spousal maintenance award in light of the new division of community property.
Disposition
The Court of Appeals affirmed in part and reversed in part the decision of the trial court. It sent the case back to the trial court with directions to proceed in accordance with this opinion. The Arizona Court of Appeals had to distinguish this case from its prior ruling in the case of Blaine v. Blaine.
Other Articles About Community Property in Arizona
Chris Hildebrand wrote the information on this page about how the abandonment of a marriage affects community property rights in Arizona to ensure everyone has access to information about family law in Arizona. Chris is a divorce and family law attorney at Hildebrand Law, PC. He has over 24 years of Arizona family law experience and has received multiple awards, including US News and World Report "Top Arizona Divorce Attorneys", Phoenix Magazine "Top Divorce Law Firms", and Arizona Foothills Magazine "Best of the Valley" award. He believes the policies and procedures he uses to get his clients through a divorce should all be guided by the principles of honesty, integrity, and, quite frankly, actually caring about what his clients are going through in a divorce or family law case. In short, his practice is defined by the success of his clients. He also manages all of the other attorneys at his firm to make sure the outcomes in their clients' cases are successful as well.
---
What's Hot – Blog