Arizona Child Support Enforcement
Arizona Child Support Enforcement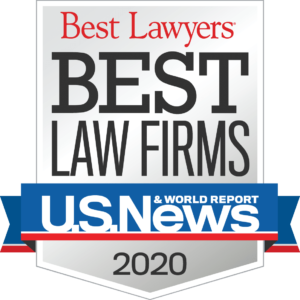 There are too many Arizona divorce orders that include child support orders that are violated by the individual ordered to make the child support payments. Many people, likewise, want to know about Arizona child support enforcement measures.
The parent who is providing the majority of the care for the children will often feel overwhelmed and disappointed, frequently leaving them stuck in a bad situation.
But under the Child Support Enforcement (CSE) Program, Arizona parents have assistance in collecting child support.
Arizona Child Support Enforcement
The CSE Arizona child support enforcement program was established in Arizona as part of the Social Security Act in 1975.
The goal of the program is to promote parental responsibility and decrease costs associated with welfare.
Child support provisions can reduce the ever-increasing burden on the taxpayer for welfare costs, and studies have indicated that parents who are financially vested in their children tend to be more active in other areas of their lives as well.
Arizona Revised Statute Section 46-401 specifically provides that parents have a legal responsibility to financially support their children before public assistance is relied upon to help to support a child.
If you are in need of a means of enforcing a child support order, there are options for you to utilize. In an ideal world, child support payments would always be made promptly, but in reality that just is not always the case. Sometimes a parent simply will not receive payments on time, they will only receive partial payments, or they will not receive payments at all.
In these situations, aggressive Arizona child support enforcement may be necessary.

Arizona Child Support Enforcement | Do You Qualify for Assistance
If the following statements are true in your situation, you may be eligible for enforcement assistance from Arizona's DCSE Child Support Evader program:
1. The parent in arrears has had a warrant issued for their arrest.
2. The locator of the parent in arrears is not known.

3. There have been no child support payments made in the previous six months.
4. The amount of child support in arrears is over $5,000.00.
If you have additional questions regarding child support in Arizona or Arizona child support enforcement options, please get in touch with an experienced family law attorney.
At Hildebrand Law, PC we are ready and willing to provide you with answers to your questions and legal assistance as you attempt to obtain the child support owed.
Call us at (480)305-8300 to schedule your personalized consultation with one of our divorce attorneys with experience in valuing a professional practice in divorce in Arizona.
Other Articles About Child Support in Arizona
Chris Hildebrand wrote the information on this page about child support enforcement to ensure everyone has access to information about child support enforcement laws in Arizona. Chris is a divorce and child support attorney at Hildebrand Law, PC. He has over 24 years of Arizona family law experience and has received multiple awards, including US News and World Report "Top Arizona Divorce Attorneys", Phoenix Magazine "Top Divorce Law Firms", and Arizona Foothills Magazine "Best of the Valley" award. He believes the policies and procedures he uses to get his clients through a divorce should all be guided by the principles of honesty, integrity, and actually caring about what his clients are going through in a child support enforcement case.