Debts and Income of a Spouse Not Considered In Arizona Child Support Modification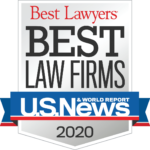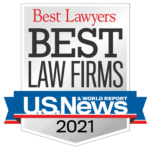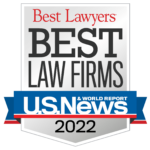 Once the court enters a final divorce decree, a parent wishing to modify it must show changed circumstances. The changes described must be material and be continuing. Does the fact that an unemployed parent finds a job qualify as a material change? What if the parents discussed this possibility when they negotiated a divorce settlement? The Arizona Court of Appeals considered these issues in Jorgensen v. Jorgensen, 640 P.2d 202 (1981).
Facts and Background
Mrs. Jorgensen and Mr. Jorgensen divorced in 1978. They entered into an agreement about their finances. Mr. Jorgensen agreed to pay $200 per month child support for each of the minor children. He also agreed to pay $200 in spousal support for Mrs. Jorgensen.
Under the agreement and court decree, child support for their son would end when he moved in with his father. The child support for their daughter would increase to $300 when she turned 12 years old. Spousal support for Mrs. Jorgensen would end at the end of December of 1980, or when she married or graduated from the university.
In October 1980, the son moved in with Mr. Jorgensen. By that point, Mrs. Jorgensen had graduated from college and remarried. Mr. Jorgensen filed a petition to modify the dissolution decree to terminate both spousal support and support for their daughter. The court granted the petition and Mrs. Jorgensen appealed from the changed support for their daughter.

Substantial and Continuing Change of Circumstances
A parent seeking to modify the terms of a divorce decree must show that something has changed. They must present evidence of a substantial and continuing change of circumstances. The Court of Appeals reviewed the evidence presented in this case. The Court found that the father argued there were three changes in circumstances. They were: 1) his increased debts, 2) Mrs. Jorgensen's husband's financial resources, and 3) Mrs. Jorgensen's new job.
The Court noted that neither of the first two justified a reduction of Mr. Jorgensen's child support obligation. A parent cannot reduce child support because he voluntarily incurs debts. And the Court said that the income of Mrs. Jorgensen's new husband was not relevant. However, it said that her new job could be considered a substantial and continuing change of circumstances.
Mrs. Jorgensen argued that the court should not have considered her new job. She claims that while she and Mr. Jorgensen negotiated the divorce agreement, they discussed the possibility of her finding work. She cited cases saying that changed circumstances cannot include matters the spouses considered before agreeing to a settlement. The Court of Appeals did not find the cases controlling here.
In those cases, the Court said, the parties had enough information to accurately estimate the financial impact of an expected change. In this case, the parties did not have enough information to accurately estimate Mrs. Jorgensen's future income.
In fact, both parties were not even certain that Mrs. Jorgensen would graduate from college. They could not have been certain that she would find employment quickly after graduation. The Court of Appeals ruled that the trial court did not abuse its discretion in modifying support. It had good reason to rule that Mr. Jorgensen and Mrs. Jorgensen did not contemplate her current job when they signed their separation agreement.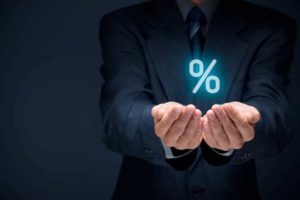 Termination of Child Support for Daughter
The Court said that the fact that Mrs. Jorgensen makes a good salary does not end the inquiry. It is a substantial, continuing, and unforeseen change that justified modifying a father's child support obligation. But it does not necessarily follow that Mr. Jorgensen should pay no support for his daughter going forward.
A parent getting a new job does not necessarily mean the other can stop paying support. Here, Mrs. Jorgensen was not working when the couple divorced. Father, therefore, had to pay for 100% of the child support burden.
At the time of the modification hearing, the father was still completely supporting one of the children. He was also providing most of the support for the other child, although Mrs. Jorgensen had a job. Her new job makes it unnecessary for Mr. Jorgensen to continue carrying such a heavy share of the support burden.
The court modified the decree so that Mr. Jorgensen supports one child while Mrs. Jorgensen supports the other. This, the Court of Appeals said, was fair.
Disposition
The Court of Appeals affirmed the ruling of the lower court.
If you have questions about income of spouse not being used for child support in an Arizona divorce case, you should seriously consider contacting the attorneys at Hildebrand Law, PC. Our Arizona child support and family law attorneys have over 100 years of combined experience successfully representing clients in child support and family law cases.
Our family law firm has earned numerous awards such as US News and World Reports Best Arizona Family Law Firm, US News and World Report Best Divorce Attorneys, "Best of the Valley" by Arizona Foothills readers, and "Best Arizona Divorce Law Firms" by North Scottsdale Magazine.
Call us today at (480)305-8300 or reach out to us through our appointment scheduling form to schedule your personalized consultation and turn your Arizona child support or family law case around today.
Other Articles About Child Support in Arizona
Chris Hildebrand wrote the information on this page about debts/income of spouse and child support modification in Arizona to ensure everyone has access to information about family law in Arizona. Chris is a divorce and family law attorney at Hildebrand Law, PC. He has over 24 years of Arizona family law experience and has received multiple awards, including US News and World Report "Top Arizona Divorce Attorneys", Phoenix Magazine "Top Divorce Law Firms", and Arizona Foothills Magazine "Best of the Valley" award. He believes the policies and procedures he uses to get his clients through a divorce should all be guided by the principles of honesty, integrity, and, quite frankly, actually caring about what his clients are going through in a divorce or family law case. In short, his practice is defined by the success of his clients. He also manages all of the other attorneys at his firm to make sure the outcomes in their clients' cases are successful as well.
---
What's Hot – Blog