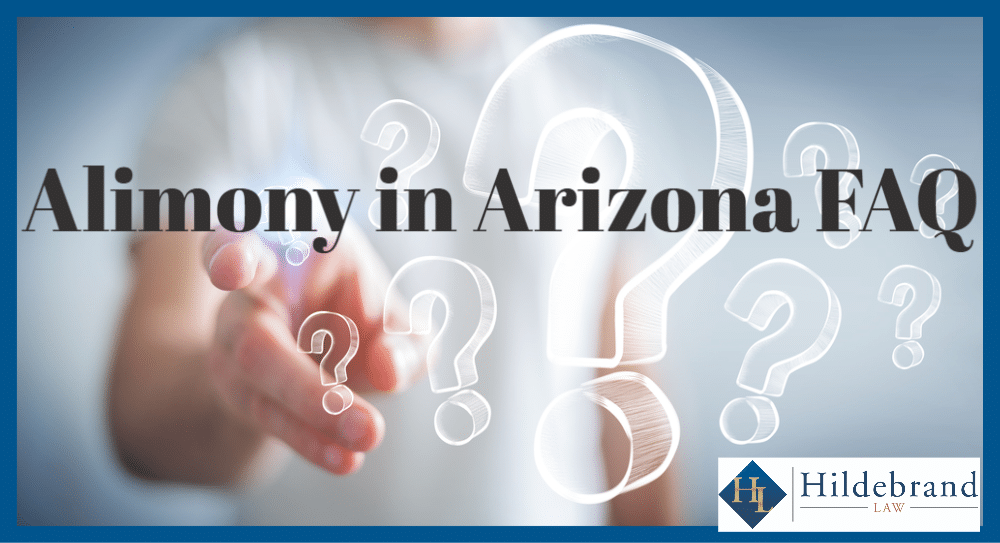 Alimony in Arizona Frequently Asked Questions
Welcome to our Alimony in Arizona FAQ page.
Our Scottsdale Arizona divorce and family law attorneys at Hildebrand Law, PC have over 100 combined years of experience in handling alimony, referred to as spousal maintenance, in Arizona.
We wanted to provide our clients and the general public with a substantial amount of information regarding alimony in Arizona, so please check out the links below to learn everything you need to know about alimony in Arizona.