Calculating Spousal Maintenance Under the Guidelines
The Maricopa County Superior Court approved the Arizona Spousal Maintenance Guidelines on April 19, 2000.
The guidelines provided a basis upon which parties could determine a baseline amount of alimony in Arizona.
They would then increase or decrease the amount of spousal maintenance depending upon any unique factors of their particular case.
The guidelines were created to develop a standardization of the calculation of spousal maintenance.
Awards of spousal support varied significantly depending on the judge assigned to the case.
The Arizona Spousal Maintenance Guidelines are a mathematical formula whereby the length of the marriage is multiplied by .015.
The resulting number was called the "duration factor."
That "duration factor" number is multiplied by the difference in the parties' incomes.
This number became the baseline spousal maintenance amount. For example, a 15 years marriage would result in 15 x .015 = 22.5%.
If one spouse earned $8,000.00 a month and the other spouse earned $3,000.00, there would be $5,000.00 difference in their incomes.
That $5,000.00 difference is multiplied by 22.5%.
The result of that calculation would provide the baseline spousal maintenance amount of $1,125.00 per month.
The duration of the award under the guidelines would be anywhere between 30% to 50% of the length of the marriage.

Arizona Court of Appeals Denounces Spousal Maintenance Guidelines
It is important to note that neither the Arizona Supreme Court nor the Arizona Legislature drafted nor approved the guidelines.
As a result, subsequent decisions from the Arizona Court of Appeals denounced the application of the guidelines, so they are no longer in use in Arizona alimony cases.
If you have questions about spousal maintenance guidelines in Arizona, you should seriously consider contacting the attorneys at Hildebrand Law, PC. Our Arizona spousal maintenance and family law attorneys have over 100 years of combined experience successfully representing clients in spousal maintenance and family law cases.
Our family law firm has earned numerous awards such as US News and World Reports Best Arizona Family Law Firm, US News and World Report Best Divorce Attorneys, "Best of the Valley" by Arizona Foothills readers, and "Best Arizona Divorce Law Firms" by North Scottsdale Magazine.
Call us today at (480)305-8300 or reach out to us through our appointment scheduling form to schedule your personalized consultation and turn your spousal maintenance or family law case around today.

Frequently Asked Questions About Arizona Spousal Maintenance Guidelines:
Is There a Limit to the Amount of Spousal Maintenance a Court can Order in Arizona?
There is not a specific limit to the amount of spousal maintenance a court may order. An award of spousal support is an amount needed for the other spouse to support themselves financially.
Does the Court Consider the Length of the Marriage When Awarding Spousal Maintenance in Arizona.
The length of a marriage is considered by a court when deciding whether to award spousal maintenance in Arizona. Longer term marriages result in higher spousal maintenance awards for longer periods.
Other Articles About Spousal Maintenance in Arizona
Problems With Alimony Calculators
The formula was created to eliminate confusion regarding how much alimony a judge may award.
It was also created to determine how long alimony should be paid.
Before the calculation was created, there were large fluctuations in spousal support awards from judges.
We have previously written about the requirements for alimony.
Today, we want to go over more of the basics of alimony in Arizona.
We will highlight how spousal support is calculated and what duration of alimony payments are common following a divorce agreement or court order.
Entitlement to Spousal Maintenance in Arizona
If you are going through a divorce in Arizona, are you entitled to alimony in Arizona?
A spouse requesting alimony in Arizona must first establish they are eligible for an award of alimony.
They may lack sufficient property to provide for their needs or are unable to obtain employment that will cover their needs.
Paying Alimony to a Working Spouse
Can the court award alimony to a working spouse in Arizona?
The short answer is, yes.
According to Division One of the Arizona Court of Appeals in the appellate case of Boyle v. Boyle, a trial court in an Arizona divorce or legal separation has the authority to award Alimony in Arizona to a spouse even though he/she has not demonstrated they are unable to financially support themselves.
Waiver of Spousal Maintenance in Arizona
Husband's voicemail putting spousal maintenance "on hold," coupled with his inaction in commencing collection efforts for spousal maintenance, despite being able to do so at any point, constitute clear and compelling evidence of his admission of waiver of his spousal maintenance award.
Stopping Spousal Maintenance Payments in Arizona
Another reason a court may stop spousal maintenance payments in Arizona is if either the paying spouse's income has decreased significantly or the receiving spouse's income has increased substantially.
There is also precedent supporting the stopping of spousal maintenance payments when the recipient spouse receiving spouse gets an inheritance.
Standard of Living for Alimony in Arizona
The standard of living maintained during the marriage may affect alimony in Arizona.
The court will consider the standard of living established during the marriage.
For example, the court will consider the size, location, and monthly costs of the home where the parties' lived.
The court will consider the cars the parties' drove, as well as the clothing, jewelry and other items they bought.
The court will consider the vacations and other entertainment the parties' enjoyed.
The court will consider all facts establishing the standard of living the parties' experienced.
The standard of living influences the amount of alimony awarded in Arizona.
However, it is not the controlling factor.
Non-Modifiable Spousal Support in Arizona
Absent an agreement by the parties to the divorce, a court does not have the authority to make the spousal maintenance award nonmodifiable, which allows the court to subsequently modify or terminate the spousal support award if a change in circumstances justifies such modification or termination of the award.
Modifying Non-Modifiable Spousal Support in Arizona
Questions have arisen regarding modifying non-modifiable alimony in Arizona.
In Arizona, courts award alimony, also called spousal support in Arizona, when one spouse earns considerably more than the other.
The superior court has the authority to change the amount of alimony if the circumstances of one of the spouses change after the divorce.
How is Spousal Maintenance Calculated in Arizona
One of the main concerns during divorce proceedings is the determination of alimony, spousal support, or spousal maintenance.
All result in one spouse paying the other spouse monetary support after a divorce.
How does the court determine support/alimony payments during divorce proceedings?
The payment of any form of maintenance from one spouse to another is designed to help the spouse with a lower-earning level to make it through the divorce process and transition to a self-supporting lifestyle post-divorce.
How to Modify Alimony in Arizona
To obtain a modification to the current spousal support/alimony there needs to be a substantial change in need of a substantial change in the ability of the ex-spouse ordered to pay support to manage the payments financially.
Both of these situations can be appropriate reasons, or grounds, to obtain a post-judgment modification of your spousal support/alimony.
Modify or Terminate Alimony Early
Some people ask the question can you modify or terminate spousal maintenance early in Arizona.
The simple answer is yes.
Either party may seek to modify spousal maintenance or terminate spousal maintenance early in Arizona if the person can demonstrate there has been a substantial and continuing change in circumstances that warrant a modification or termination of spousal maintenance.
Terminate Alimony Upon Remarriage
Questions sometimes arise regarding the termination of alimony on remarriage of the spouse receiving the alimony.
In Arizona, Arizona Revised Statute section 25-327(B) states: "Unless otherwise agreed in writing or expressly provided in the decree, the obligation to pay future maintenance is terminated upon the death of either party or the remarriage of the party receiving maintenance."
Denial of Spousal Support as a Sanction in Arizona
judge may order a spouse to pay spousal support, called spousal maintenance, in an Arizona divorce case.
A judge may also order sanctions against a spouse for, among other things, failing to disclose financial or other information in a divorce case.
Affect Children's College Costs Have On Alimony in AZ
The first thing you should know is a court does not absent an agreement between the parents have the authority to order either parent to pay college expenses.
This means your spouse may have no obligation to pay your child's college expenses.
The reason for this is children are considered adults once they reach 18 years of age.
Employment History and Alimony in Arizona
So long as the court does not first conclude that the spouse has a disability precluding employment, is the custodian of a young child such that he or she should not be expected to work or is of such an elder age that he or she should not work.
The court will also consider the educational, vocational, and employment history of the spouse requesting alimony in Arizona.
Excessive Spending on a Claim for Alimony in AZ
The Court will consider if either spouse spent an excessive amount of money during the marriage, as well as whether a spouse has hidden community assets or fraudulently disposed of those assets when determining whether to award alimony in Arizona.
This could mean the Court could refuse to award spousal maintenance to a spouse who is otherwise unable to support themselves but has hidden or squandered money during the marriage.
Health Insurance and Alimony in Arizona
If someone has a serious medical condition, some people elect to seek a legal separation, as opposed to a divorce.
This situation would occur If the paying spouse has an employer group health plan and that plan allows both spouses to remain on the health insurance plan if the parties are legally separated and not divorced.
The law still allows for an award of alimony in Arizona if the parties seek a legal separation instead of a divorce.
Is Alimony Taxable Income in Arizona
However, that is all going to change in 2018 due to significant changes in federal tax law.
All alimony orders issued prior to January 1, 2018, will continue under the old system whereby the person receiving the alimony will pay income taxes on the amounts received and the spouse paying the alimony will continue to deduct those alimony payments from his or her income.
Length of Marriage to Get Spousal Support in Arizona
Most Arizona judges consider a marriage lasting between ten to fifteen years to be marriages of moderate duration, which may justify a larger award of alimony for a greater length of time.
Marriages that are fifteen years or longer are considered by most judges to be marriages in the "moderate to long-term" or long-term depending upon how long the marriage was when the divorce was filed.
Living Together and Spousal Maintenance in Arizona
The Arizona Court of Appeals issued a decision regarding living together and spousal maintenance in Van Dyke v. Steinle regarding whether a former spouse's cohabitation with another person provides a basis to modify spousal maintenance or terminate an Arizona spousal support award.
Reasons for Getting Alimony in Arizona
If the court determines a spouse meets the requirement to be award alimony, the Court must then determine the monthly payment amount of that spousal maintenance and how long (i.e., duration) those monthly payments should be made to the spouse.
Let's start back at the beginning; how does a court determine if a wife or husband in Arizona even qualifies for an award of alimony in Arizona.
Veterans Disability Income and Alimony in Arizona
In Arizona, a divorced individual with a spousal maintenance obligation can ask the court for a modification if there are significant changes to their circumstances and their ability to cover the agreed-upon amount financially.
If the individual responsible for paying spousal maintenance obtains a court order for modification, the former spouse can appeal the court's decision.
Appeals regarding court-ordered spousal maintenance changes in Arizona should be based upon apparent errors in interpreting the law in regards to the situation at hand.
What is Alimony or Spousal Maintenance in Arizona
Alimony is not awarded in every divorce case. An award of financial support depends on the financial circumstances of both parties.
If the court awards support, it most likely won't have to be paid out forever.
Here is a brief overview of alimony and what you can expect either if you are pay or receiving alimony.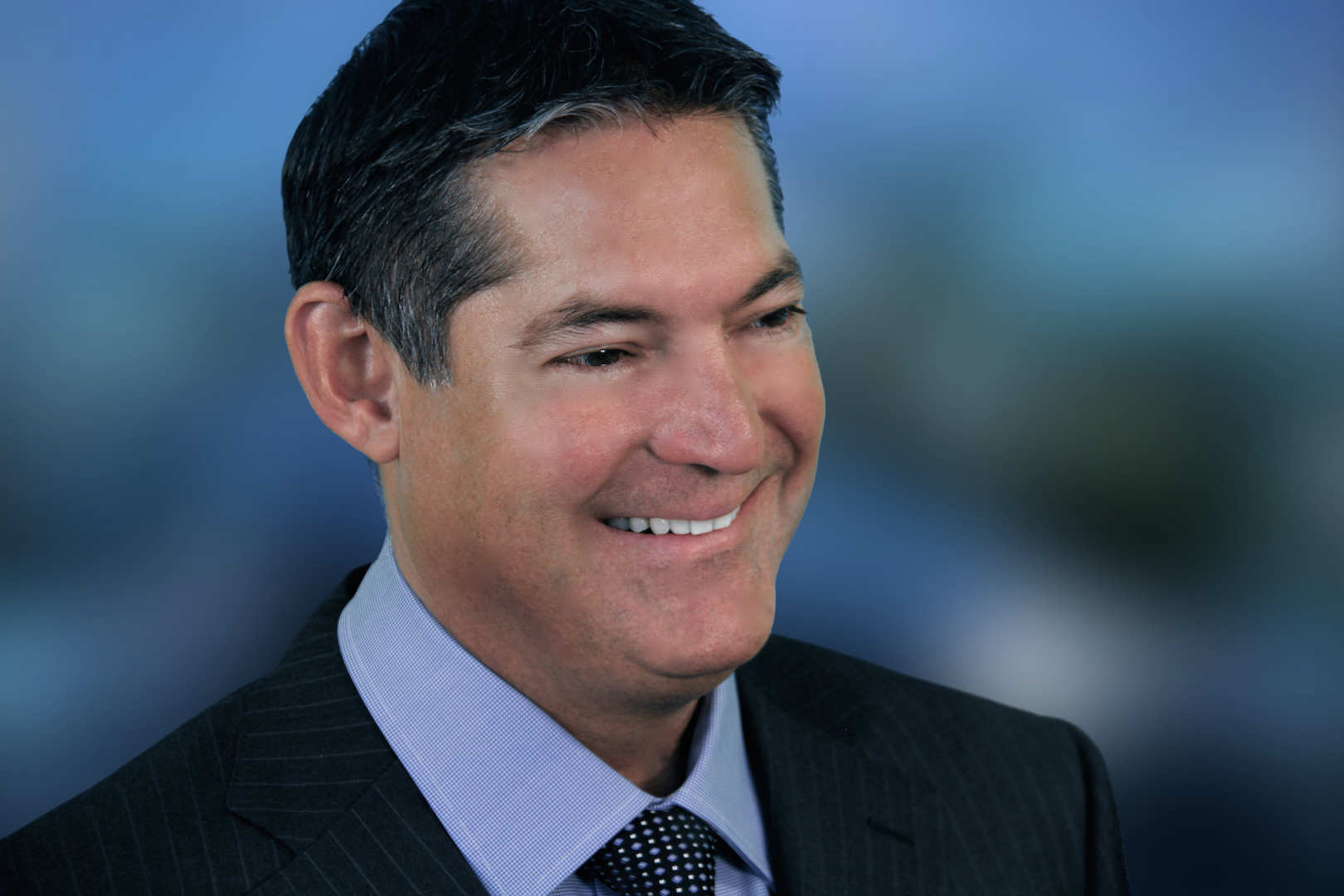 About the Author: Chris Hildebrand has over 26 years of Arizona family law experience and received awards from US News and World Report, Phoenix Magazine, Arizona Foothills Magazine and others. Visit https://www.hildebrandlaw.com.