Are the Costs of Health Insurance Considered for Alimony in Arizona?
Cost of Health Insurance and Alimony in Arizona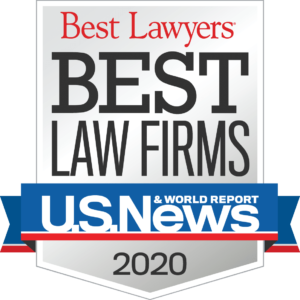 We here people ask are the costs of health insurance considered for alimony in Arizona.
In an Arizona divorce, the Court must consider the cost of obtaining health insurance for the spouse seeking alimony in Arizona.
The court must also consider the cost of health insurance of the spouse who is no longer providing or paying for health insurance for the other spouse.
In many cases, this will not represent a significant factor to the Court because the costs of health insurance are not typically the largest of the living expenses a person may incur.
However, there are situations where health insurance costs can be significantly high when, for example, someone is older or has a preexisting medical condition.
Cost of Health Insurance, Alimony, and Serious Preexisting Medical Conditions
If someone has a serious medical condition, some people elect to seek a legal separation, as opposed to a divorce.
This situation would occur If the paying spouse has an employer group health plan and that plan allows both spouses to remain on the health insurance plan if the parties are legally separated and not divorced.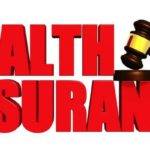 However, it is very important to check with your health insurance plan administrator to ensure they allow a legally separated spouse to continue health insurance coverage under the other spouse's group health insurance plan.
We are seeing more and more health insurance companies who do not allow a spouse to stay on a group health insurance plan even when the spouses are legally separated and not divorced.
In either event, the law in Arizona still allows for an award of alimony in Arizona if the parties seek a legal separation instead of a divorce.
---
Contact Our Scottsdale Arizona Alimony Attorneys
Call us today at (480)305-8300 to schedule your personalized consultation with one of our experienced Arizona spousal maintenance attorneys at our award-winning law firm located in Scottsdale, Arizona to get answers to your questions about spousal maintenance in Arizona.
U.S. News and World Report "Best Divorce Law Firm | 2020", "Best of the Valley" by Arizona Foothills Magazine, "Top Family Law Attorney" by North Valley Magazine, "AV Rated Divorce Attorney" by Martindale-Hubbell" and many more.
---
Other Articles About Spousal Maintenance in Arizona
Chris Hildebrand wrote this article about are the costs of health insurance considered for alimony in Arizona to ensure everyone has access to information about alimony laws in Arizona. Chris is a divorce and alimony attorney at Hildebrand Law, PC. He has over 24 years of Arizona family law experience and has received multiple awards, including US News and World Report "Top Arizona Divorce Attorneys", Phoenix Magazine "Top Divorce Law Firms", and Arizona Foothills Magazine "Best of the Valley" award. He believes the policies and procedures he uses to get his clients through a divorce should all be guided by the principles of honesty, integrity, and actually caring about what his clients are going through in an alimony case.