Why Should I Establish Paternity in Arizona?

The Importance of Paternity
Establishing paternity in Arizona can open up numerous issues concerning legal and financial obligations in Arizona.
When a child is born out of wedlock (meaning a father's biological paternity has not been established), it's hard for a father to gain legal rights to their children.  
Similarly, it is not possible for a mother to request orders for the payment of child support without first establishing the paternity of the father.
Establishing paternity is necessary to enable a father to play a role in the process of legal decision-making, which includes medical decisions and decisions regarding where the child goes to school and the like.
Arizona has a Putative Father Registry where fathers may list their names in connection with a particular child if they believe there is a chance they are the child's biological father.

By doing so, they will receive notice if the child is being placed for adoption or is placed in foster care.
Being listed on the Putative Father Registry, however, does not establish paternity in Arizona or any legal rights to the child.
You may be interested in watching the actual oral argument before the Arizona Court of Appeals of the David C., Kim C. v. Alexis S., case to both understand the importance of establishing paternity and the problems that can arise if you fail to do so.
Contact Our Scottsdale Arizona Paternity Attorneys
If you are in need of a paternity lawyer in Arizona, the family law firm of Hildebrand Law, PC. is only a phone call away.
Our attorneys handle all types of paternity cases in Arizona.
Please call (480)305-8300 if you wish to speak with our Arizona paternity lawyers or have additional questions regarding Arizona paternity laws.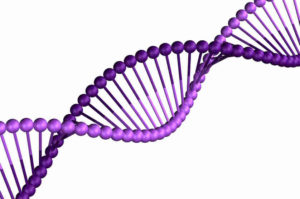 More Articles About Paternity in Arizona
Chris Hildebrand wrote the information on this page about why you should establish paternity in Arizona to ensure everyone has access to information about paternity laws in Arizona. Chris is a family law attorney at Hildebrand Law, PC. He has over 24 years of Arizona family law experience and has received multiple awards, including US News and World Report "Top Arizona Divorce Attorneys", Phoenix Magazine "Top Divorce Law Firms", and Arizona Foothills Magazine "Best of the Valley" award. He believes the policies and procedures he uses to get his clients through a paternity case should all be guided by the principles of honesty, integrity, and actually caring about what his clients are going through.