Are Postnuptial Agreements Valid in Arizona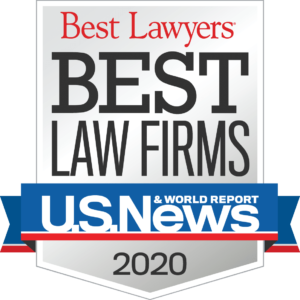 Some people ask are postnuptial agreement valid in Arizona. Well, the Arizona Supreme Court addressed that issue.
In Arizona, couples may divide their community property between them in contemplation of divorce or legal separation. However, the courts had never addressed the question of whether spouses could make an enforceable agreement to divide community property between them if they were not divorcing or the rules and limitations for making this type of agreement.
In the case of In re Harber's Estate 449 P.2d 7 104 Ariz. 79 (1969), the Arizona Supreme Court addressed these issues. It established the guidelines for these types of agreements to be enforceable in Arizona.
Dr. J.N. Harber and Mary Harber were married in 1906. In 1938, they entered into a property division agreement that assigned Mary certain property and declared that the rest of their current holdings and all future acquisitions would be the separate property of J.N. J.N. died in 1962 and Mary died months later in 1963. This action was brought by Mary against J.N.'s estate and continued between the estates of Mary and J.N. It asked for a court ruling that the property division agreement the couple entered into in 1938 was invalid.
The couple was not thinking of divorce when they entered into the agreement, but rather of death. They had no children but each had siblings they wanted to take care of when they died. J.N. wanted them to divide their marital property into the separate property that each spouse would be able to bequeath to whomever they wanted.
Elmer and Mary would live separately; Under the agreement, Mary was to get $100,000 and certain real estate, while J.N was to have everything else as his separate property. At the time they signed the 1938 agreement, the value of property in Mary's name was about $300,000: $45,000 cash, a $45,000 receivable arising from a loan to J.N.'s nephew, and a $206,000 receivable arising from a loan to J.N. At the same time J.N. had about $800,000 of assets.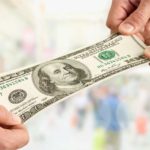 Mary never received the $100,000, nor any payment on the $206,000 receivable. J.N. later transferred her bank account into his account, including the $45,000 cash and the $45,000 repaid loan to his nephew.
Mary was unaware of these dealings. After executing the agreement, the couple moved to Arizona and lived together as man and wife until J.N.'s death. At J.N.'s death, all of the property in his name had been acquired after the 1938 agreement.
Postnuptial Agreements are Valid in Arizona
The Arizona Supreme Court first considered whether spouses in Arizona can validly divide their property by a post-nuptial agreement if they are not divorcing or separating. After reviewing the law in different jurisdictions and the status of married women in Arizona, the Court agreed that a couple should have that right.
It said: We feel that in view of the relatively equal status of women to men under the law, that married couples should not be deprived of the right by contract to divide their property as they please, both presently and prospectively, assuming the contract is voluntary, free from fraud and is fair and equitable.
Postnuptial Agreements Must be Free of Fraud, Coercion or Undue Influence to be Valid in Arizona
However, the Court ruled that any such agreement must be free from fraud, coercion or undue influence. For the agreement to be valid, the wife must have acted with full knowledge of the property involved and her rights in the property, and that the settlement had to be fair and equitable.
The Arizona Supreme Court approved of the safeguards described by the New Mexico Supreme Court's decision in the case of Sande v. Sande, 83 Idaho 233, 360 P.2d 998 (1961). The Sande court ruled that where a wife claims that she was induced to sign a post-nuptial property settlement by fraud or coercion, the husband must prove: • that there was no fraud, coercion or undue influence, • that the wife knew about the property involved and her rights in that property, and that • the settlement was fair and equitable.
The Sande court added that even if there was no actual fraud, the court will not enforce the agreement where it is inequitable and unfair to the wife and is the result of overreaching on the part of the husband. The Arizona Supreme Court noted that the probate court, in this case, had followed the Sande rule and that it had correctly done so. It affirmed the decision.
Postnuptial Agreement Must be Fair and Reasonable to be Valid in Arizona
Just two years after the Arizona Supreme Court decided this case, it heard another case involving a property settlement agreement in Wick v. Wick 481 P.2d 298 (1971). The ruling, in that case, distinguished this decision.
In Wick, the husband and wife entered into a settlement agreement during a divorce case, but the husband promptly violated the agreement and the wife sued for contract breach. Although the wife won on the contract claim, the divorce court declined to incorporate the agreement into the divorce decree.
Rather, it fashioned its own property division, using only parts of the agreement. The Supreme Court cited In re Harber's Estate, as follows: Ordinarily, assuming the agreement is otherwise valid, in an action for divorce the court will approve a valid separation and property settlement agreement and incorporate it into the divorce decree, provided the settlement is "free from any taint of fraud, coercion or undue influence * * * [the parties] acted with full knowledge of the property involved and [their] rights therein, and that the settlement was fair and equitable."
In re Estate of Harber, 104 Ariz. 79 at 88, 449 P.2d 7 at 16 (1969) The Arizona Supreme Court, however, ruled in Wick that even when a property division agreement is valid and not the result of fraud or coercion, the court need not incorporate it into the divorce decree. It emphasized that the divorce court's role was to determine a fair and equitable property division and it would not be limited in this responsibility by any agreement of the parties.
If you need information about the validity of postnuptial agreements in Arizona, you should seriously consider contacting the attorneys at Hildebrand Law, PC. Our Arizona divorce attorneys have over 100 years of combined experience successfully representing clients in divorce cases in Arizona.
Our family law firm has earned numerous awards such as US News and World Reports Best Arizona Family Law Firm, US News and World Report Best Divorce Attorneys, "Best of the Valley" by Arizona Foothills readers, and "Best Arizona Divorce Law Firms" by North Scottsdale Magazine.
Call us today at (480)305-8300 or reach out to us through our appointment scheduling form to schedule your personalized consultation and turn your Arizona divorce case around today.
More Articles About Divorce in Arizona
Chris Hildebrand wrote the information on this page about are postnuptial agreements valid in Arizona to ensure everyone has access to information about family law in Arizona. Chris is a divorce and family law attorney at Hildebrand Law, PC. He has over 24 years of Arizona family law experience and has received multiple awards, including US News and World Report "Top Arizona Divorce Attorneys", Phoenix Magazine "Top Divorce Law Firms", and Arizona Foothills Magazine "Best of the Valley" award. He believes the policies and procedures he uses to get his clients through a divorce should all be guided by the principles of honesty, integrity, and, quite frankly, actually caring about what his clients are going through in a divorce or family law case. In short, his practice is defined by the success of his clients. He also manages all of the other attorneys at his firm to make sure the outcomes in their clients' cases are successful as well.
---
Related Blogs – What's Hot