Can You Be Restricted from Owning a Firearm as a Result of an Order of Protection in Arizona?
Firearm Ownership Restricted Due to an Order of Protection

Some people have asked us the question can you be restricted from owning a firearm as a result of an Order of Protection in Arizona.
The short answer is yes.
A judge may order a defendant to turn over his or her firearms if the judge finds the defendant poses a credible threat to the plaintiff or other protected persons.
The person subject to such an order must surrender his or her firearms to a local law enforcement agency.
You may, however, request the return of your firearms after the protective order expires or may seek a hearing to overturn the Order of Protection before that order expires to allow you to obtain the return of your firearms.
You should, however, consult with an attorney because there are serious implications to your right to possess any firearm should you request a hearing on the Order of Protection and you lose.
If you have questions about order of protection and firearm restrictions in Arizona, you should seriously consider contacting the attorneys at Hildebrand Law, PC. Our Arizona restraining order and family law attorneys have over 100 years of combined experience successfully representing clients in restraining order and family law cases.
Our family law firm has earned numerous awards such as US News and World Reports Best Arizona Family Law Firm, US News and World Report Best Divorce Attorneys, "Best of the Valley" by Arizona Foothills readers, and "Best Arizona Divorce Law Firms" by North Scottsdale Magazine.
Call us today at (480)305-8300 or reach out to us through our appointment scheduling form to schedule your personalized consultation and turn your restraining order or family law case around today.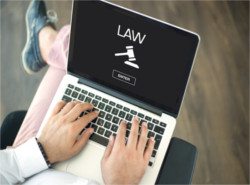 More Articles About Restraining Orders in Arizona