Arizona Order of Protection From a Spouse's Abusive Child
Mother and Father share joint legal custody of their biological daughter. Mother filed for an order of protection against Father when she became aware that her 14-year-old step-son was sexually abusing her daughter. Mother's sole claim is that Father was aware of the abuse and failed to report it. Mother's main concern was the protection of their daughter.
The court found there was reasonable cause to support an assumption that domestic violence could reasonably occur in the future. The court therefore granted the order. The order prohibited the father and step-son from having any contact with the daughter. The court also issued a Positive Brady Indicator (PBI) with regards to Father which barred him from owning/possessing any firearms or ammunition.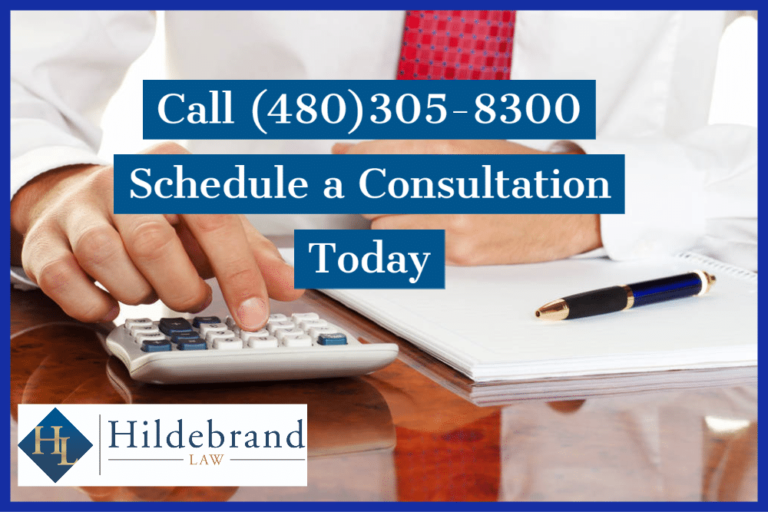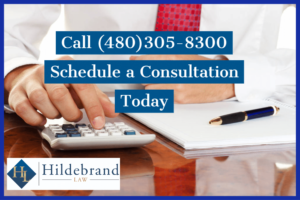 Upon receipt of the order of protection Father requested a hearing. At the hearing Mother testified that Father had intimidated and harassed her; specifically, that Father had come to Mother's residence to pick up their child when Mother already expressed that she and the child had plans. Father called Mother several times and sent multiple text messages while waiting outside. Father also called Mother's parents and threatened to call the police.
The court found there was insufficient evidence regarding the sexual abuse allegations. The court found however that there was reasonable cause to believe that the step-son was conducting aggressive behavior toward the daughter. The court also concluded that Father was aware of this behavior and failed to protect the child. The court affirmed the order of protection and PBI.
On appeal Father claims the trial court abused its discretion. An abuse of discretion occurs when there is an error of law or when evidence viewed in the light most favorable to the trial court is devoid of dispositive substance.
In Arizona a defendant must have committed one of the statutory offenses described in A.R.S. 13-3601. Father claims that since he did not commit an act of domestic violence towards Mother, the order is void. The appellate court agrees because Mother's petition does not contain any offenses prescribed in A.R.S. 13-3601.
By allowing Mother to present evidence/arguments outside the issue, Father was deprived of due process. At the contested hearing Mother's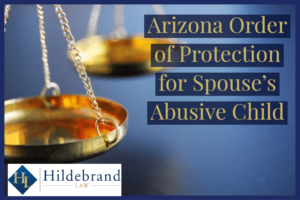 counsel asked her if Father had ever made her feel harassed, intimidated, or bothered. Father objected but the objection was denied; Father was forced to defend allegations of harassment without giving him timely notice. The order of protection is quashed.
Father also claims that the PBI should be rescinded since he posed no physical threat to Mother. The court agrees and quashes the PBI. After an order of protection has been issued a court will sometimes prohibit defendants from possessing firearms and ammunition through PBI. A court will give this type of order "only if the order 'includes a finding that [the] person represents a credible threat to the physical safety of [the] intimate partner or child." The rules of procedure allow for a court to inquire about the extent of a defendant's firearm possession, but only when they are a credible threat.
If you have questions about obtain an Order of Protection in Arizona, you should seriously consider contacting the attorneys at Hildebrand Law, PC. Our Arizona Order of Protection and family law attorneys have over 100 years of combined experience successfully representing clients in Order of Protection and family law cases.
Our family law firm has earned numerous awards such as US News and World Reports Best Arizona Family Law Firm, US News and World Report Best Divorce Attorneys, "Best of the Valley" by Arizona Foothills readers, and "Best Arizona Divorce Law Firms" by North Scottsdale Magazine.
Call us today at (480)305-8300 or reach out to us through our appointment scheduling form to schedule your personalized consultation and turn your family law case around today.
More Articles About Arizona Order of Protection Laws