Returned Certified Mail Insufficient to Provide Notice in a Probate Case
Under Arizona law, a party making a claim against a probate estate is entitled to notice if it is denied. Is certified mail sufficient notice when the letter comes back unclaimed? In the case of Garbareno v. Whatley (In re Estate of Richard R. Snure) 320 P.3d 316 (2014) the Court of Appeals considered what constitutes adequate notice.
Facts of the Case
In 2009, the Complainant made a claim for $146,000 against the estate of the deceased, Mr. Snure. She provided counsel for the estate with her address, email and telephone number. In May 2010, the estate mailed a "Notice of Disallowance of Claim." It was sent to Eloise by certified mail, return receipt requested. The letter was returned unclaimed to the estate. The estate made no further attempt to notify her.
The Complainant did not learn that her claim had been rejected until October 12, 2012. On November 30, 2012, she filed a petition for a hearing on her claim against the estate. She argued that since the estate never gave her notice of disallowance, her claim should be deemed allowed. The trial court dismissed the petition for failure to state a claim. The Complainant appealed.
Was Certified Mail Sufficient Notice When Not Received
The Complainant claims that the notice was inadequate under the Due Process Clause because the estate knew she had not received it. An essential component of due process is the right to notice and an opportunity to be heard.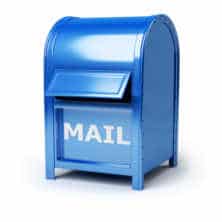 A creditor's cause of action against an estate is a protected property interest for due process purposes. A probate court's bar of a claim triggers due process rights. Under these circumstances, a "known or reasonably ascertainable" creditor is entitled to notice.
The estate claims that sending notice of disallowance by certified mail was sufficient. It claims that certified mail was reasonably calculated to provide actual notice. Since at the time the notice was sent, it was reasonably calculated to reach the Complainant, the estate claims it was sufficient. However, the Supreme Court ruled that when notice sent by certified mail is returned as undeliverable, it is insufficient.
The estate should have taken additional steps to provide notice, like following up with regular mail. The Complainant had a protected property interest and was entitled to notice. The estate knew by the return of the notice as unclaimed that she had not actually been notified. It could have sent the notice by regular mail.
Because of that, the Court concluded that the notice sent was constitutionally insufficient.
The Appropriate Remedy
After a notice of disallowance is sent, the claimant must commence an action within 60 days. On the other hand, if the estate does not mail notice to a claimant, the claim is deemed allowed. The Complainant argues that her claim should be deemed allowed. However, the estate actually did mail a notice. Therefore, the remedy of deeming the claim is not appropriate.
Instead, the Court ordered that the Complainant is given notice and an opportunity to be heard. The 60-day time limit began to run on the day in October she received notice of disallowance. That means that her petition was timely. She must be allowed to proceed with her petition for allowance.
Disposition
The Court reversed the trial court's order granting the estate's motion to dismiss. It remanded for proceedings consistent with this opinion.
If you have questions about how returned certified mail insufficient to provide notice in an Arizona probate case, you should seriously consider contacting the attorneys at Hildebrand Law, PC. Our Arizona community property and family law attorneys have over 100 years of combined experience successfully representing clients in community property disputes and family law cases.
Our family law firm has earned numerous awards such as US News and World Reports Best Arizona Family Law Firm, US News and World Report Best Divorce Attorneys, "Best of the Valley" by Arizona Foothills readers, and "Best Arizona Divorce Law Firms" by North Scottsdale Magazine.
Call us today at (480)305-8300 or reach out to us through our appointment scheduling form to schedule your personalized consultation and turn your Arizona community property or family law case around today.
Chris Hildebrand wrote the information on this page about whether returned certified mail is sufficient notice in an Arizona probate case in to ensure everyone has access to information about family law in Arizona. Chris is a divorce and family law attorney at Hildebrand Law, PC. He has over 24 years of Arizona family law experience and has received multiple awards, including US News and World Report "Top Arizona Divorce Attorneys", Phoenix Magazine "Top Divorce Law Firms", and Arizona Foothills Magazine "Best of the Valley" award. He believes the policies and procedures he uses to get his clients through a divorce should all be guided by the principles of honesty, integrity, and, quite frankly, actually caring about what his clients are going through in a divorce or family law case. In short, his practice is defined by the success of his clients. He also manages all of the other attorneys at his firm to make sure the outcomes in their clients' cases are successful as well.
---
What's Hot- Blog