Challenging a No-Contest Will

Arizona law limits no-contest (in terrorem) provisions in wills and trusts. They can only be applied if a person contests without probable cause. In the case of In re Estate of Shaheen Trust, 341 P.3d 1169 (1995), the Court of Appeals considered this issue. It discussed the estate planning statutes and case law and applied the rules to the facts of this case.
Factual and Procedural Background
The Shaheen Trust was established in 1994, with T. Shaheen as the trustee. The trust included a no-contest provision.
It stated "[i]f any beneficiary under this trust, in any manner, directly or indirectly, contests or attacks the validity of either settlor's will, this trust or any disposition under either, by filing suit against … trustee… then any share or interest is given to that beneficiary under the provisions of this trust is hereby revoked and shall be disposed of in the same manner as if that contesting beneficiary and all descendants of that beneficiary had predeceased the surviving settlor".
C. Roberts and her son G. Roberts were beneficiaries of the trust. They filed a petition alleging multiple claims of breach of trust. T. Shaheen asked the court for her attorney fees and to order the Roberts' interest forfeited. The trial court denied the Roberts' claims and awarded T. Shaheen her costs and fees. However, it refused to declare the Roberts' interests in the trust forfeited. From this, T. Shaheen appeals.

Forfeiture of Interest
The trial court ruled the forfeiture of interest provision unenforceable under In re Estate of Shumway, 9 P.3d 1062 (2000). In that case, the Arizona Supreme Court interpreted a law limiting no-contest clauses. In effect, it ruled that no-contest clauses cannot apply when someone has probable cause to contest the will.
The Arizona statute on in terrorem clauses refers only to wills, not trusts. T. Shaheen argues that the Shumway ruling does not apply to trusts. She argues that the provisions in trusts are enforceable regardless of whether probable cause exists to bring a challenge.
No statute addresses whether a no-contest provision in a trust is enforceable when probable cause exists to bring a challenge. However, Arizona courts apply the restatement in the absence of contrary authority. The restatement suggests treating no-contest provisions in wills and trusts the same.
Although the case of In re Estate of Stewart, 286 P.3d 1089, (2012) concluded that the statute doesn't apply to trusts, it suggested that the same legal principals applied. The standard for evaluating the enforceability of no-contest clauses is the same in wills and trusts.
Probable Cause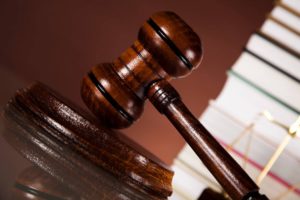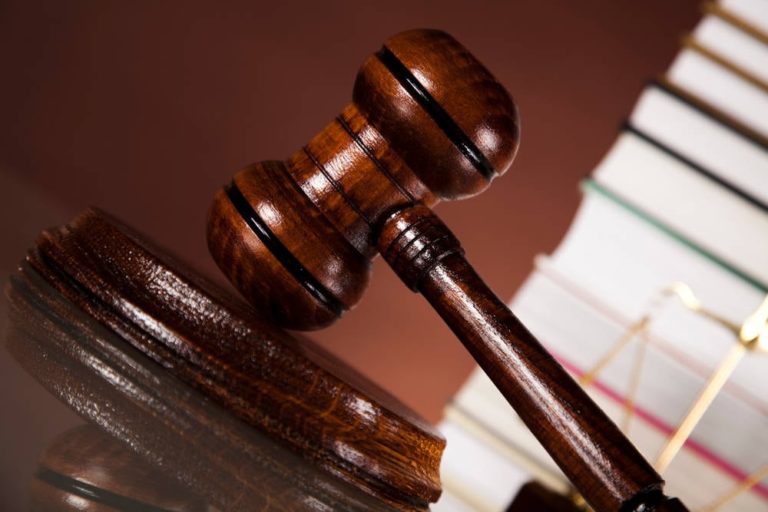 T. Shaheen argues that the Roberts' did not have probable cause to bring the petition. She argues that to avoid forfeiture, each of the nine claims must have had probable cause. The Court of Appeals agreed. It noted that if each claim had been presented in a separate petition, each would require probable cause. Therefore, if any of the Roberts' claims were not supported by probable cause, their interest would be forfeited.
Probable cause means "the existence, at the time of the initiation of the proceeding, of evidence which would lead a reasonable person, properly informed and advised, to conclude that there is a substantial likelihood that the contest or attack will be successful."
It is not enough that the Roberts' believed subjectively that the claims are likely to succeed. One of the claims was that T. Shaheen was required to pay herself every year, not every month. The trial court found that the claim had no merit.
The Roberts' did not cite legal authority or present evidence supporting this. The court stated that the Roberts "had a reasonable subjective belief" in the validity of their claims. However, it did not explain what it was. The Court ruled that the lower court was wrong when it found the Roberts' claims supported by probable cause.
Disposition
The Court of Appeals reversed the ruling declining to enforce the no-contest provision of the trust against the Roberts.
If you have questions about challenging a no-contest will in an Arizona divorce case, you should seriously consider contacting the attorneys at Hildebrand Law, PC. Our Arizona community property and family law attorneys have over 100 years of combined experience successfully representing clients in community property disputes and family law cases.
Our family law firm has earned numerous awards such as US News and World Reports Best Arizona Family Law Firm, US News and World Report Best Divorce Attorneys, "Best of the Valley" by Arizona Foothills readers, and "Best Arizona Divorce Law Firms" by North Scottsdale Magazine.
Call us today at (480)305-8300 or reach out to us through our appointment scheduling form to schedule your personalized consultation and turn your Arizona community property or family law case around today.
Chris Hildebrand wrote the information on this page about the challenging of a no-contest will in Arizona to ensure everyone has access to information about family law in Arizona. Chris is a divorce and family law attorney at Hildebrand Law, PC. He has over 24 years of Arizona family law experience and has received multiple awards, including US News and World Report "Top Arizona Divorce Attorneys", Phoenix Magazine "Top Divorce Law Firms", and Arizona Foothills Magazine "Best of the Valley" award. He believes the policies and procedures he uses to get his clients through a divorce should all be guided by the principles of honesty, integrity, and, quite frankly, actually caring about what his clients are going through in a divorce or family law case. In short, his practice is defined by the success of his clients. He also manages all of the other attorneys at his firm to make sure the outcomes in their clients' cases are successful as well.
SCHEDULE YOUR CONSULTATION TODAY!
PLEASE COMPLETE OUR NEW CLIENT INTAKE FORM TO SCHEDULE YOUR CONSULTATION TODAY!
---
What's Hot – Blog