Benefits of Legal Separation in Arizona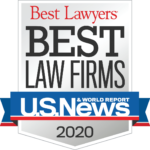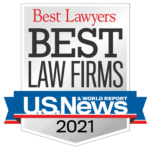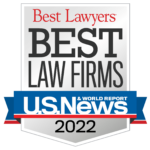 If you have decided you need to end your marriage, you may be wondering what the advantages of a legal Separation are in Arizona. One of the first decisions you need to make is whether to file for a legal separation or a divorce. The answer to that question depends on your particular situation.
The Advantage of a Legal Separation in Arizona
When it comes to ending a marriage, many couples will jump to the most obvious resolution they can think of: divorce. On the surface, divorce may seem cut and dry, but it can lead to headaches, frustrations, and a maze of paperwork, court proceedings, and expenses. Not only will you have to deal with the technicalities and formalities, but the aftermath can lead to social and familial struggles, as well as eliminating some of the financial benefits that come with marriage.
Fortunately, there is a way to end the marriage while still maintaining some of the advantages that come from being wed. Considering legal separation might appear to be a crazy option for some couples, but it can be highly advantageous given the right circumstances. Today, we will highlight some of the benefits of opting for legal separation over a divorce. If you are considering this option, be sure to reach out to the family law professionals at Hildebrand Law, PC to get the proper help.
A Legal Separation in Arizona Gives You Options
A legal separation can take several forms. While legal separation more often than not denotes a completed separation that dissolves the joint financial ventures and obligations of the vows without terminating the marriage entirely.
Some spouses either are not convinced that a divorce is right for them or want to ensure they are making the right choice when opting for a separation or divorce, and temporary separations give them the luxury to explore the option.
If you are considering such a move, it is a good idea to obtain a legal separation agreement regarding the trial period to reduce and mitigate any potential risks regarding your finances. While it is binding in that the spouses will need to come together to bring an end to any issues, it presents the option for trial without a full-blown commitment that divorce entails.
A legal separation also leaves the door open for reconciliation and resuming the marriage. It may be a solution for couples who want to live apart, but stay married for religious reasons. In some cases, it may be done to maintain insurance coverage.
When you consider the benefits, it makes sense to choose to file for legal separation over the dissolution of marriage (divorce). The legal separation also allows the parties involved to set out the terms of their divorce, before divorce proceedings even start, through a separation agreement.
If they later decide to proceed with a divorce, the divorce decree and accompanying documentation may take over where the legal separation agreement left off; although this is not guaranteed regarding family support duties.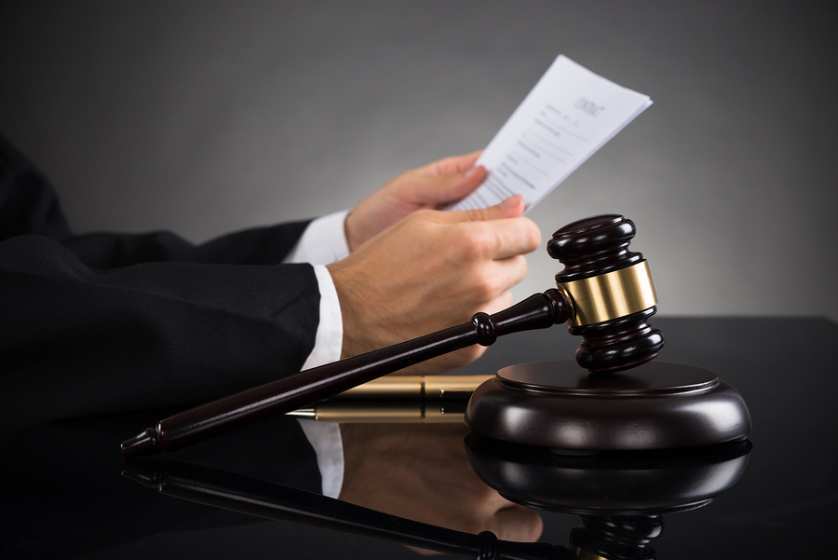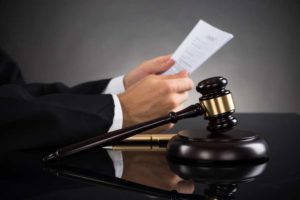 Legal Separation in Arizona Because of Religious Beliefs
In certain religions, divorce is forbidden or simply not recognized. Some religions may even make it a policy to excommunicate those who pursue divorce; particularly if an individual eventually remarries.
Couples who have to consider these religious consequences will often find themselves leaning towards legal separation over divorce in order to meet their needs to live apart from their spouse without acting in opposition to religious beliefs that are opposed to divorce.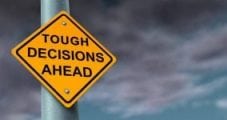 The U.S. Census Bureau's 2006 statistics indicate that 14% of couples that are legally separated will eventually reunite with their spouse. So, legal separation, in fact, provides couples with beliefs against divorce with the perfect combination: an independent life, acceptance in their religion of choice, as well as a chance of reuniting with their spouse.
Religious and cultural beliefs are often a large, foundational piece of any marriage. Sometimes, when a couple elects to end their marriage, the family law and other legal obligations are only part of the equation. Whether their religion is one that frowns upon or entirely prohibits a divorce, or someone's cultural background looks at divorce as something disgraceful.
Not only could a divorce mean more financial burdens, but it could lead to conflicts within families or the communities in which you are hoping to seek refuge.
Rather than suffering through something like a failing marriage only to avoid social repercussions, the answer can be as simple as choosing a legal separation instead of divorce. Because the status of the actual marriage remains intact, a legal separation negates all of the stigmas of divorce and allows those who face retribution or consequences due to their personal beliefs, taking at least one burden off of an already difficult decision.
Taxes, Insurance, and Other Monetary Advantages to Legal Separation
In Arizona, as in many states, marriage brings with it several significant financial benefits. With taxes, for example, there are numerous breaks and credits that marriage provides. An example is married couples who file for a tax credit for donating to certain non-profit organizations in the state of Arizona are eligible for a $400 credit when filing jointly, as opposed to the $200 credit that others can receive when filing.
If spouses agree to a legal separation rather than developing a divorce agreement, they can maintain these credit advantages. Insurance continuity is another large advantage many spouses utilize when considering divorce or legal separation. With a separation agreement, couples are still legally wed, which means they can use that status in certain situations.
Often, a married couple is on the same health insurance plan, either as co-owners or one as the name on the account with the other spouse listed as a dependent. If one spouse is suffering from an illness, a lingering injury, or other medical ailment and cannot afford or has the inability to acquire their insurance, both spouses may address this as they agree to divorce or separation.
If both parties agree, the legal separation avenue allows the dependent spouse to remain on the insurance for an amount of time to ensure they receive the medical attention they need instead of facing an abrupt end to their care, so long as the health insurance policy permits.
The idea of beginning divorce proceedings can be daunting. Some couples may find themselves facing predicaments where they are unsure of what to do next, leading them to believe divorce is the only way.
While this may be true in some cases, couples who opt for a legal separation situation can benefit greatly in the long run. With some of the advantages of both divorce and marriage, legal separation allows spouses to maintain certain aspects of their life without the shock of a complete break from their marital way of living, adjusting slightly less challenging.
If you have questions about benefits of legal separation in an Arizona divorce case, you should seriously consider contacting the attorneys at Hildebrand Law, PC. Our Arizona legal separation and family law attorneys have over 100 years of combined experience successfully representing clients in legal separation and family law cases.
Our family law firm has earned numerous awards such as US News and World Reports Best Arizona Family Law Firm, US News and World Report Best Divorce Attorneys, "Best of the Valley" by Arizona Foothills readers, and "Best Arizona Divorce Law Firms" by North Scottsdale Magazine.
Call us today at (480)305-8300 or reach out to us through our appointment scheduling form to schedule your personalized consultation and turn your Arizona legal separation or family law case around today.
More Articles About Legal Separation in Arizona
Chris Hildebrand wrote the information on this page about the benefits of a legal separation in Arizona to ensure everyone has access to information about family law in Arizona. Chris is a divorce and family law attorney at Hildebrand Law, PC. He has over 24 years of Arizona family law experience and has received multiple awards, including US News and World Report "Top Arizona Divorce Attorneys", Phoenix Magazine "Top Divorce Law Firms", and Arizona Foothills Magazine "Best of the Valley" award. He believes the policies and procedures he uses to get his clients through a divorce should all be guided by the principles of honesty, integrity, and, quite frankly, actually caring about what his clients are going through in a divorce or family law case. In short, his practice is defined by the success of his clients. He also manages all of the other attorneys at his firm to make sure the outcomes in their clients' cases are successful as well.
---
As Seen on CBS News, ABC News, NBC News, and Fox News

---
What's Hot – Blog