Divorce Attorneys for Firefighters in Arizona

Arizona Divorce Lawyers for Firefighters
Hildebrand Law, PC divorce attorneys for firefighters in Arizona have over one-hundred years of combined experience representing firefighters.
There are differences a firefighter facing a challenging divorce has to deal with which requires hiring an Arizona divorce attorney with the experience representing a firefighter in an Arizona divorce.
Let's look at the common issues in an Arizona divorce and what issues may require an experienced divorce attorney to handle.

Divorce for Firefighters in Arizona
The process of divorce is no different than anyone else going through a divorce in Arizona.
The only thing a judge must conclude is that the marriage is irretrievably broken.
The judge only needs to hear one spouse testify under oath that he or she believes the marriage is irretrievably broken for the court to find divorce is proper.
A divorce is a huge distraction from your everyday personal and professional life.
It is imperative that your attorney is organized, has a clear understanding of the Arizona divorce laws, and presents you with options to effectively and efficiently get you through the divorce process in Arizona.
Our attorneys meet with every new client at the beginning of the case to learn everything about your family and finances, to educate you on the law and likely outcome of your case, and develop a plan, with your participation, on a winning divorce strategy.
Our experienced Scottsdale Arizona divorce attorneys will not only get you through your divorce but will also protect what is most important to you.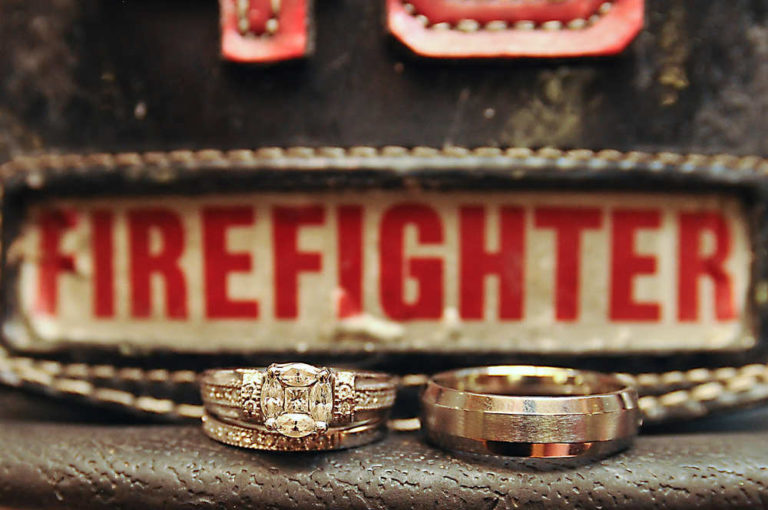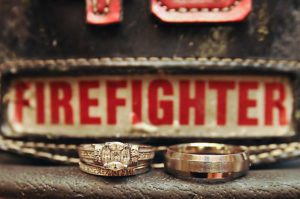 Child Custody for Firefighters in Arizona
Child custody decisions can be challenging because you are a firefighter.
Your schedule likely shifts frequently, which makes consistency a problem.
On the other hand, you have many more days off from work than most people which affords you more time to spend with the kids.
You may even be able to establish you can spend more time with the kids than your spouse.
Our attorneys understand the difficulty in constant changes to your firefighter work schedule.
We have worked with many firefighters dealing with changing work schedules and child custody issues.
We have solutions to ensure your firefighter work schedule does not negatively impact your relationship with your children.
Spousal Maintenance | Firefighters in Arizona
Alimony sometimes referred to as "spousal maintenance" is an order requiring you to pay your spouse monthly alimony payments for numerous reasons.
Firefighters earn a good living and, therefore, have exposure to a claim for spousal maintenance.
Our attorneys have successfully handled cases on behalf of our firefighter clients to minimize or eliminate a claim for spousal maintenance in an Arizona divorce case.
Every case is different, but we will provide you with solutions to protect your financial interests.
You need an attorney who is experienced representing firefighters who are faced with a spousal maintenance claim.
Your assets, your debts, your standard of living, and your spouse's ability to earn an income will all be considered by the judge.
Division of Assets and Debts for Firefighters in Arizona
The court is going to divide all of your community assets and debts. In this regarding, a firefighter's divorce case is not much different than a regular divorce case.
What does differ in a firefighter's divorce case is the pension in which you have accumulated an interest.
Your spouse is going to ask you to equally divide that pension and may claim you should be required to pay her a portion of that pension when you are first eligible to retire even if you continue working as a firefighter beyond that date.
You need a divorce attorney that understands the different approaches to dividing community property and, perhaps, protect that pension by doing a pension valuation to determine the present-day value of that pension and minimize your exposure to losing control over your pension.
Some firefighters start their own companies.
Your spouse may claim the company you started has value and that you should pay her half of the value of that company.
Throw that on top of a spousal maintenance claim and things can add up quickly.
Your attorney must not only understands the perplexities of a business appraisal but also understand the interplay between Arizona community property laws and Arizona spousal maintenance laws to ensure your spouse does not unfairly "double-dip" by claiming your income supports an award of spousal maintenance while also claiming half of the value of a business that created that income.
If you have questions about divorce attorneys for firefighters in Arizona, you should seriously consider contacting the attorneys at Hildebrand Law, PC. Our Arizona divorce and family law attorneys have over 100 years of combined experience successfully representing clients in divorce and family law cases.
Our family law firm has earned numerous awards such as US News and World Reports Best Arizona Family Law Firm, US News and World Report Best Divorce Attorneys, "Best of the Valley" by Arizona Foothills readers, and "Best Arizona Divorce Law Firms" by North Scottsdale Magazine.
Call us today at (480)305-8300 or reach out to us through our appointment scheduling form to schedule your personalized consultation and turn your divorce or family law case around today.
More Information on Our Arizona Family Law Attorneys
SCHEDULE YOUR CONSULTATION TODAY!
PLEASE COMPLETE OUR NEW CLIENT INTAKE FORM TO SCHEDULE YOUR CONSULTATION TODAY!
Chris Hildebrand wrote the information on this page about divorce attorneys for firefighters in Arizona to ensure everyone has access to information about divorce for firefighters in Arizona. Chris is a family law attorney at Hildebrand Law, PC. He has over 24 years of Arizona family law experience and has received multiple awards, including US News and World Report "Top Arizona Divorce Attorneys", Phoenix Magazine "Top Divorce Law Firms", and Arizona Foothills Magazine "Best of the Valley" award. He believes the policies and procedures he uses to get his clients through a divorce should all be guided by the principles of honesty, integrity, and actually caring about what his clients are going through.
---
As Seen on CBS News, ABC News, NBC News, and Fox News