Arizona Divorce and Family Law Attorney Kip Micuda
Tempe Arizona Divorce Family Law and Attorney Kip Micuda's clients confidently rely upon his more than twenty years experience as a professional trial lawyer, as the prior Director of the Attorney and Consumer Assistance Program of the Arizona State Bar Association, as a prior law clerk to federal court judges in the United States District Court of Appeals, as a prior acting member of the Arizona Commission on Judicial Performance Review, as an Arbitrator for the Better Business Bureau, and as a prior Board Member of several non-profit organizations operating in Arizona.
Kip relies upon his extensive knowledge and legal experience to arrive at effective solutions to his clients' complex family law and estate planning issues.

Education:
Criminal Justice (B.A.) | University of Arizona
Juris Doctorate (Law) | University of Arizona
Professional Associations:
Arizona State Bar Association
Maricopa County Bar Association
United States Supreme Court
United States Court of Appeals
United State District Court
If you have questions about Arizona Divorce and Family law attorney Kip Micuda , you should seriously consider contacting the attorneys at Hildebrand Law, PC. Our Arizona divorce and family law attorneys have over 100 years of combined experience successfully representing clients in divorce and family law cases.
Our family law firm has earned numerous awards such as US News and World Reports Best Arizona Family Law Firm, US News and World Report Best Divorce Attorneys, "Best of the Valley" by Arizona Foothills readers, and "Best Arizona Divorce Law Firms" by North Scottsdale Magazine.
Call us today at (480)305-8300 or reach out to us through our appointment scheduling form to schedule your personalized consultation and turn your divorce or family law case around today.

Practice Areas:
---
Client Testimonials and Attorney Reviews
Client Testimonial – Ted C.
---
Terri White Gives Arizona Estate Planning Attorneys, PC and Kip Micuda High Praise
When I originally took care of my divorce I did it on my own. Well, that wasn't the best choice; as I found myself years later needing to correct agreements I made to protect my son's best interest. After a year of attempting to battle my circumstances from another state, I found Arizona Estate Planning Attorneys and Kip Micuda.
From the start, Kip saw the importance and urgency to help me. My case was not in the jurisdiction of the law firm but Kip met with his partner Chris Hildebrand and they agreed to take my case. From there, Kip and the firm worked diligently and tenaciously on my behalf despite the multiple obstacles that continued to arise.
Not only did they push through those obstacles, Kip was also there for me during emotional distress, reassuring me that we would get through it. In the end, we conquered those obstacles and set up a better situation for my son; of which I am deeply grateful.
---
Attorney Peter Westby Highly Recommends Kip Micuda's Legal Services
I have known Mr. Micuda for over 20 years. He has been a former associate attorney and is a most capable and effective opposing attorney. I am familiar with his work product and it is excellent. His advice is practical and makes sense.
He is capable of aggressive advocacy, but always keeps in mind what is best for his client. Mr. Micuda is a practical problem solver who believes that the best solution to a legal problem is usually the most cost effective one. I can recommend Mr. Micuda without reservation.
---
Attorney Mark Chernoff Approves of Kip Micuda's Legal Knowledge
I enjoyed coordinating with Kip on a civil case that was proceeding in tandem with a domestic relations matter. Kip was thoughtful and his insights assisted me greatly in evaluating the case. I consider him a valuable resource for those cases that may have domestic relations implications.
---
Harvey Platt Endorses Kip Micuda's High Quality Divorce Representation
I endorse this lawyer. Kip is an excellent lawyer; I have worked with him on many cases and I was pleased to work with him and pleased with his work product
---
Diane Mihalsky Endorses Kip Micuda's Extensive Legal Knowledge
I endorse this lawyer. Kip is knowledgeable and experienced in matters that involve state regulations.
---
Anonymous Client
Worked with Kip at this firm (and continue to do so given my crazy case), and he's done a great job. He's helped me sort through countless accusations that added up to nothing, and aided in a very convincing judgment in court that went in my favor. While it sucks beyond measure that I've had to go through this, I'm glad I hired him.
---
Joseph Huey Recommends Kip's Experience & Legal Knowledge
I endorse this lawyer. He is knowledgeable, timely responds to phone calls and correspondence, and is able to effectively represent difficult clients.
---
Anonymous Client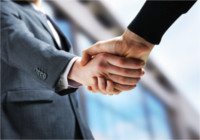 I retained Kip Micuda for representation during my divorce and would wholeheartedly recommend him to anyone that's going through the stress and daunting reality that ensues. He was able to explain the process and put my mind at ease, that is as best as possible, so that I could focus more on my day-to-day tasks of fatherhood and financial provider.
Kip is not another pompous lawyer but more of a seasoned advocate that can navigate you out of the mess we refer to as marriage. You were right Kip. It does get better!
---
Anonymous Client
I have been represented by Kip for the last several months in a very delicate family matter concerning my grandchild. He has been very attentive and sensitive to this matter. He has handled himself in an extremely professional way and communicates the law in a way that is understandable and respectful.
I always get a prompt response to an email or phone message. I would recommend Kip and the law firm to my friends, family and all those who would need legal advice and help.
---
Anonymous Client
Kip and Randi helped me through a very difficult time in my life. I was married for 34 years and my wife found someone else. Both were very professional and helpful throughout the process. There is nothing as cold as a court room and Kip sat next to me and represented me well. If I ever needed an lawyer in the future or was asked to refer one, I would not hesitate to recommend Kip.
---
Anonymous Client
would highly recommend Mr. Micuda as a divorce attorney. Divorce is never pleasant and he was able to make the experience as pleasant as can be. From our initial meeting to the finalization of my divorce, Mr. Micuda demonstrated professionalism in a caring and compassionate manner.
He listened to all my concerns and thoughts and I never waited more than a day or two to have my questions answered. His expertise resulted in the outcomes I was hoping for in every aspect of my divorce.
If you have a question about divorce in Arizona, please call to speak to one of our experienced Scottsdale and Phoenix Arizona family law attorneys at (480)305-8300.