When To Review and Revise Your Will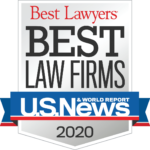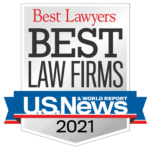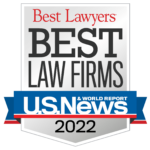 Estate planning is a necessity for everyone. Regardless of your age, marital status, or financial standings, you should have all the legal paperwork in place to handle your estate in the event of your death. Having this legal paperwork prepared ensures that your wishes are followed and that your loved ones are protected after you are gone.
Once you have created an estate plan, it is important that you revise it on a regular basis. Things change in everyday life that may have an impact on your estate. Five life events occur that should automatically signal that you need to review the terms listed in your estate plans.
Marriage or Divorce: Your marital status will have a significant impact on all of your estate planning. If you have recently married or have recently divorced, it is time to review all of the terms of your estate plan.
Birth or Adoption of a Child: Now that your family has expanded, it is time to make sure the newest member is protected. Adding your new child to your estate plan will ensure they are protected after you have passed away. You may also wish to change your estate documents after a child leaves home or marries.
The Death of a Beneficiary: If anyone you have named as a beneficiary of your estate has passed away, it will be necessary to make revisions. Additionally, if a person is named as executor of the estate or named for any other legal purposes in any of your estate documents and passes away, you will need to create new documents to protect yourself in the future.
Personal Injury Settlement: If you have been awarded a personal injury settlement, it's necessary to make provisions on how any remaining payments will be distributed from your estate. These agreements are often seen as separate assets and must be addressed in your legal paperwork. Speak with your estate lawyer Sacramento about this matter to see the most logical way to handle this life-changing event.
Inheritance: If you are the beneficiary of property, goods, or other assets, you will need to make provisions for your future on how these assets are further distributed after you pass away.
If you have a question about estate planning in Arizona, please call to speak to one of our experienced Scottsdale and Phoenix Arizona estate planning attorneys at (480)947-4339.
Estate planning is more than just designating beneficiaries and distributing assets. It is a legal way to protect yourself if you become incapacitated, establish who will make medical and financial decisions if you become unable, and protect your estate from excessive tax burdens.
Everyone is encouraged to speak with an estate planning lawyer as soon as possible to create the legal documents necessary to protect themselves and their loved ones in the future.
If you have questions about when to renew and revise your will in an Arizona divorce case, you should seriously consider contacting the attorneys at Hildebrand Law, PC. Our Arizona community property and family law attorneys have over 100 years of combined experience successfully representing clients in community property disputes and family law cases.
Our family law firm has earned numerous awards such as US News and World Reports Best Arizona Family Law Firm, US News and World Report Best Divorce Attorneys, "Best of the Valley" by Arizona Foothills readers, and "Best Arizona Divorce Law Firms" by North Scottsdale Magazine.
Call us today at (480)305-8300 or reach out to us through our appointment scheduling form to schedule your personalized consultation and turn your Arizona community property or family law case around today.
Thanks to our friends and contributors from Yee Law Group for their insight into estate planning practice.
---
What's Hot – Blog