Three Year Rule Protects Against State Child Support Collection in Arizona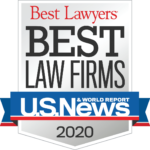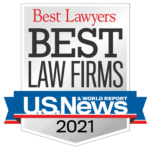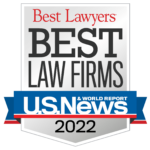 In Arizona, a child support obligation usually continues until the child is emancipated. Any legal action to recover back child support must be brought within three years from the emancipation of the child. What about administrative actions that were undertaken by the Arizona Department of Economic Security ("ADES")? Are these also barred by the 3-year statute? In the case of State ex rel. Dept Economic Sec. v. Hayden, 115 P.3d 116 (Ariz. 2005) the Arizona Supreme Court addressed these issues.
Facts and Procedure
Mrs. Dann, an unmarried woman, gave birth to a baby girl in 1977. Three years later, she filed a petition to establish paternity and for child support against Mr. Hayden. Mr. Hayden admitted paternity and the court ordered him to pay $150 per month in support.
Mrs. Dann and her child began receiving Aid to Families with Dependent Children. When that happened, Mrs. Dann assigned Mr. Hayden's child support obligations to the Arizona Department of Economic Security ("ADES"). ADES subsequently initiated administrative measures to collect arrearages.
The child reached the age of majority in 1995. In the following three years, neither Mrs. Dann nor ADES requested a formal written judgment for the outstanding support. But ADES continued trying to get the money through administrative means.
In 2002, Mr. Hayden asked the court to stop ADES from continuing its administrative collection efforts. He claimed that his obligation to pay support expired three years after the child reached majority. The superior court rejected his claim. It entered judgment in favor of ADES. The court of appeals affirmed. The Arizona Supreme Court granted Mr. Hayden's petition for review.
Arizona Law Regarding Child Support Arrearages
The Court first reviewed the relevant state laws. In Arizona, every time a monthly installment becomes due under a child support order, it is considered a judgment. Each is "enforceable as a final judgment by operation of law" when it comes due. The parent owed child support may seek a formal written judgment for arrearages. The request must be filed within three years of the child's emancipation.
If a parent gets welfare assistance, she assigns ADES her right to collect child support from the other parent. In that case, ADES also has the right to obtain a formal written judgment for past-due support.
If a parent or ADES obtains a written judgment, the judgment remains enforceable until paid in full. However, if there is no request for a written judgment, the unpaid support arrearages expire when the three-year period passes.
The Three-Year Statute and Administrative Collection Action
Under Arizona law, ADES has a variety of administrative remedies to collect child support arrearages not available to private individuals. These include income withholding orders, property liens, and levies on rights to the property.
Does the three-year statute prohibit ADES from collecting the child support arrearages through administrative action? When interpreting a statute, the Court seeks to fulfill the intent of the legislature. To determine that intent, the Court looks first to the language of the statute. The statute in question provides:
The right of a parent entitled to receive support or the department to receive child support payments as provided in the court order vests as each installment falls due. Each vested child support installment is enforceable as a final judgment by operation of law. Unless it is reduced to a written money judgment, an unpaid child support judgment that became a judgment by operation of law expires three years after the emancipation of the last remaining unemancipated child who was included in the court order.
Mr. Hayden argues on appeal that the expiration of the judgment eliminates the debt itself. He claims that this result must follow since each installment becomes a final judgment by operation of law. The State argues that the vested right to receive payment does not become a final judgment.
Rather, it claims, the right to payment "is enforceable as" a final judgment. It argues that when a judgment that arises by operation of law expires, the underlying debt doesn't expire. The debt survives, the State argues. Therefore, ADES can collect it through administrative remedies even after the expiration of the judgment.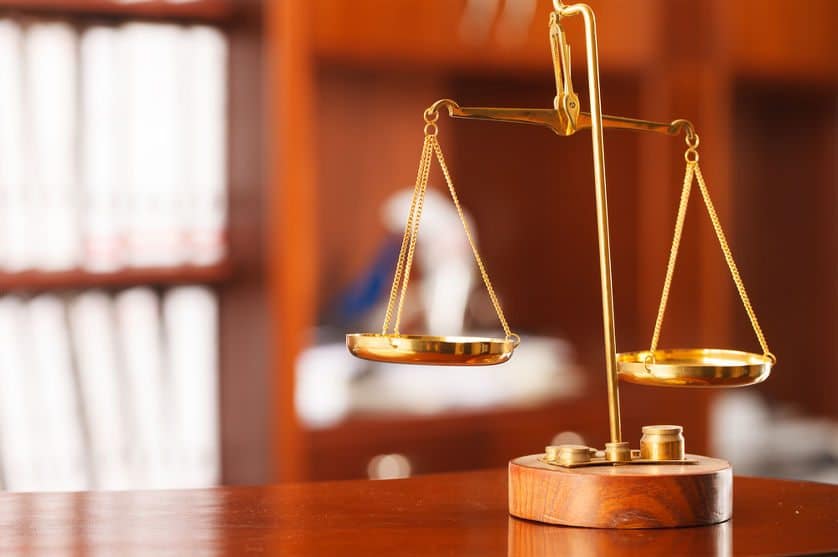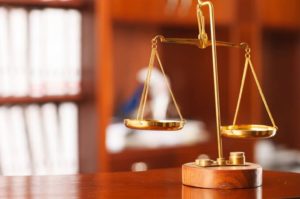 When Temporary Judgments Expire, the Debt Expires
The Arizona Supreme Court found Mr. Hayden's argument more persuasive. It said that any commonsense reading of the statute supports this interpretation. The statutes provide a comprehensive scheme for collecting child support due under a court order.
By regulating the effect of the support order, the statutes also regulate the underlying obligation. Although it is not stated directly that the installments "become" judgments when they fall due, the intent is clear. The statute transforms each child support obligation into a temporary judgment when it becomes due. It logically follows that when the judgment expires, so does the obligation. And, once the obligation has expired, ADES cannot collect the debt administratively.
This interpretation is consistent with the entire statutory scheme. ADES is bound by the same time limits that apply to a parent seeking a written arrearage judgment. Once it gets a written judgment for arrearages, that judgment remains effective "until paid in full."
The legislature specifically caused these strict time limits to apply to ADES. This suggests that lawmakers did not intend the agency to retain its administrative collection remedies in perpetuity.
List of Narrow Exceptions Precludes Addition of Unwritten Exceptions
The statute sets out two narrow exceptions to the three-year limitations period. Neither applies here. The fact that the statute lists two exceptions suggests that no others can be implied. ADES, in effect, argues for a third broad exception. This unwritten exception would apply in every case where ADES wants to collect arrearages with administrative remedies.
The Court refused to add this exception to the legislature's scheme.
Statutory History Also Support's Mr. Hayden's Interpretation
The earlier version of the statute, before its amendment in 1999, could have been interpreted as ADES suggests. The earlier version imposed a three-year limit for a party or ADES to "file an action" to judicially collect on a child support arrearage. It stated that the child support order was otherwise "not barred from enforcement."
However, the 1999 amendment deleted that language. It substituted the current language. It now states that "an unpaid child support judgment that became a judgment by operation of law expires" unless it is timely reduced to a money judgment.
Not Contrary to Public Policy
An interpretation that results in the cancellation of child support arrearages might be seen as inconsistent with Arizona's public policy. This was the view of the court of appeals in this case. And if Mr. Hayden has, in fact, failed to pay child support, he has failed to fulfill an important responsibility to both his child and the State.
However, these factors do not preclude the legislature from imposing time limits on the life of the temporary judgments provided for by statute. Nor can these considerations justify ignoring specific statutory mandates enacted by the legislature.
Disposition
The Arizona Supreme Court vacated the opinion of the court of appeals. It remanded the case to the superior court for further proceedings consistent with this opinion.
If you have questions about three year rule protects against state in an Arizona divorce case, you should seriously consider contacting the attorneys at Hildebrand Law, PC. Our Arizona child support and family law attorneys have over 100 years of combined experience successfully representing clients in child support and family law cases.
Our family law firm has earned numerous awards such as US News and World Reports Best Arizona Family Law Firm, US News and World Report Best Divorce Attorneys, "Best of the Valley" by Arizona Foothills readers, and "Best Arizona Divorce Law Firms" by North Scottsdale Magazine.
Call us today at (480)305-8300 or reach out to us through our appointment scheduling form to schedule your personalized consultation and turn your Arizona child support or family law case around today.
Other Articles About Child Support in Arizona
Chris Hildebrand wrote the information on this page about collection of child support in Arizona and the three year rule to ensure everyone has access to information about family law in Arizona. Chris is a divorce and family law attorney at Hildebrand Law, PC. He has over 24 years of Arizona family law experience and has received multiple awards, including US News and World Report "Top Arizona Divorce Attorneys", Phoenix Magazine "Top Divorce Law Firms", and Arizona Foothills Magazine "Best of the Valley" award. He believes the policies and procedures he uses to get his clients through a divorce should all be guided by the principles of honesty, integrity, and, quite frankly, actually caring about what his clients are going through in a divorce or family law case. In short, his practice is defined by the success of his clients. He also manages all of the other attorneys at his firm to make sure the outcomes in their clients' cases are successful as well.
---
As Seen on CBS News, ABC News, NBC News, and Fox News

---
What's Hot – Blog