Where do I Obtain a Protective Order in Arizona

You may go to any city court, justice court or superior court to complete the Petition. You file the request for the protective order in any of these courts unless a prior dissolution of marriage or paternity case had been filed in the Superior Court in which case you should file the request for the protective order in the Superior Court.
Follow the instructions and fill out the sections of the Petition that ask you why you want the Order and what relief you want. Be as detailed as possible when you fill out the forms, making sure you have the following information if possible:
your address and phone number (or ask to keep it confidential);
your employer's address and phone number;
the name of your child(ren)'s school(s) and the addresses and phone number(s) (only if included on Order);
other addresses you want the other person to stay away from;
the other person's address, phone number, employer, and a description of that person;
any papers showing past civil or criminal court actions against that person;
any old orders of protection against that person;
A list of the things this individual has done and be specific; include dates, if you called the police or had to go to the doctor or hospital. Bring any police reports, medical records, etc.;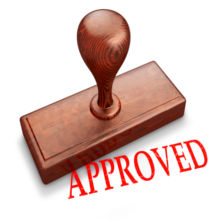 Contact Our Scottsdale Order of Protection Attorneys
Contact us today or call us at (480)305-8300 to schedule your consultation our Scottsdale Arizona order of protection attorneys regarding an AZ order of protection or any other Arizona family law matter.
More Articles About Restraining Orders in Arizona
Chris Hildebrand wrote the information on this page about where you can obtain a Protective Order in Arizona to ensure everyone has access to information about Protective Order laws in Arizona. Chris is a family law attorney at Hildebrand Law, PC. He has over 24 years of Arizona family law experience and has received multiple awards, including US News and World Report "Top Arizona Divorce Attorneys", Phoenix Magazine "Top Divorce Law Firms", and Arizona Foothills Magazine "Best of the Valley" award. He believes the policies and procedures he uses to get his clients through a Protective Order case should all be guided by the principles of honesty, integrity, and actually caring about what his clients are going through.