Domestic Violence Help in Arizona

Some people may seek domestic violence help in Arizona.  To begin, we must address what constitutes domestic violence in Arizona.
Domestic violence is abuse or threats of abuse when the person being abused and the abuser are or have been in an intimate relationship (married or domestic partners, are dating or used to date, live or lived together, or have a child together).
The term domestic violence also applies when the abused person and the abuser are closely related by blood or by marriage.
Domestic violence abuse does not have to be physical. It can be verbal, psychological or emotional. It can take many forms and abusers can use a combination of methods to control or have power over the person being abused.

Immediate Response to Domestic Violence
If you are in danger now, call "911." You can also get in touch with a local Domestic Violence Shelter or The National Domestic Violence Hotline (1-800-799-7233). Please take note that the websites that you visit may be viewed by someone else later unless you remove your browsing history after you search the web.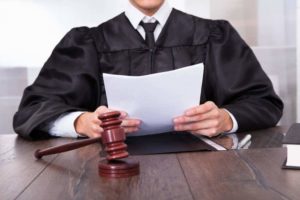 It might be a good idea to use a public computer or a friend's computer if you are worried that there could be repercussions if someone were to view your browsing history.
If you are being abused in any way, or if you are afraid or are being controlled by a partner, you could benefit from talking to a counselor specializing in domestic violence. Speak to a domestic violence counselor can be beneficial even if you are not planning to seek legal protection.
More Articles About Restraining Orders in Arizona
Chris Hildebrand wrote the information on this page about domestic violence help in Arizona to ensure everyone has access to information about domestic violence laws in Arizona. Chris is a family law attorney at Hildebrand Law, PC. He has over 24 years of Arizona family law experience and has received multiple awards, including US News and World Report "Top Arizona Divorce Attorneys", Phoenix Magazine "Top Divorce Law Firms", and Arizona Foothills Magazine "Best of the Valley" award. He believes the policies and procedures he uses to get his clients through a divorce should all be guided by the principles of honesty, integrity, and actually caring about what his clients are going through.