Probate Court Effect on a Pending Lawsuit
Under Arizona law, a party involved in a pending court action against a person who dies need not file a creditor's claim against the probate estate. What happens if the party chooses to present a claim to the estate anyway and it is disallowed? In the case of In re Estate of Bolton 315 P.3d 1241 (Ariz. Ct. App. 2013), the Court of Appeals considered that issue.
Facts of the Case
In May 2011, Mutual Pharmaceutical Inc. and United Research Laboratories, Inc. (Mutual Parties) sued Mr. Bolton in Pennsylvania court. Mr. Bolton had sold mutual parties patent rights to technology for converting liquid drugs to powder. They charged that the rights actually belonged to St. John's University, where Bolton worked when he developed the technology.
Bolton died in Arizona in October 2011. One Mr. Goldman was appointed a personal representative of the Estate. Mutual Parties substituted Goldman as successor-in-interest to Bolton in the Pennsylvania court proceeding. They also presented a Notice of Claim to Goldman in January 2012.
The Estate disallowed the probate claim soon after it was filed on the ground that "no presentation of claim was required." Mutual Parties did not institute new proceedings in another court or move for a probate allowance. Seven months later, the Estate filed a motion to confirm disallowance of the claim, which the probate court granted. Mutual Parties appealed.

No Claim Necessary When a Lawsuit is Pending
In Arizona, the creditor of someone who died generally must file a claim with the personal representative or file an action against him. If the claimant chooses to file a probate claim, the personal representative may allow or disallow the claim. If the personal representative disallows the claim, the claimant can file an action against him within 60 days. Alternatively, he can petition the probate court for allowance of the claim. If he does neither, the claim is barred.
A claimant with a lawsuit pending against the decedent before his death is not required to present a probate claim. Thus mutual parties were not required to present a claim.
No Procedural Consequences When Unnecessary Claim Filed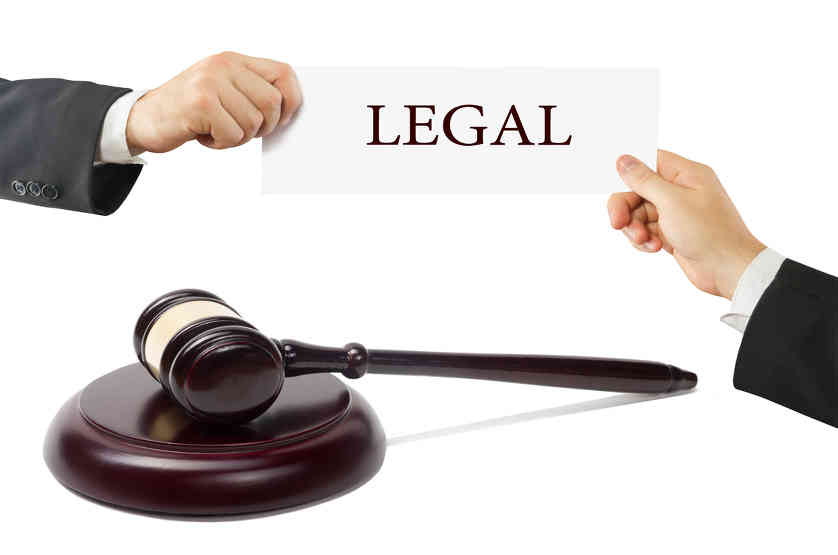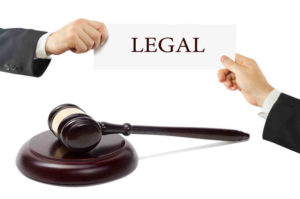 Mutual parties mailed the written notice of a claim to the personal representative anyway. The claim noted the pending proceedings. It was denied. The Estate's disallowance stated that Arizona law does not require presentation of a claim for an already pending suit.
The Estate now argues that the statutory exemption is no longer effective. It claims that if a party to a lawsuit presents an unnecessary probate claim, it loses the exemption. It relied on re Estate of Van Der Zee, 265 P.3d 439 (App.2011). However, the Court found that ruling only applied where no separate lawsuit was pending.
The Court found that the Probate Code exempted claimants with pre-death lawsuits from the claim procedures. However, a claimant with a pre-death lawsuit can present notice in probate. This action does not trigger procedures applicable to those without lawsuits pending.
The Estate next argues that the Mutual Parties' voluntary claim requires their compliance with subsection (3) of the applicable statute. However, the Court found that the cases it relies upon do not apply to this case. The Court concluded that the plain language of the statute provides that a claimant with a pending claim in another court need not present a probate claim. If the claimant does present the claim to the estate, the presentation does not nullify the exemption provided by the statute.
Disposition
The Court of Appeals reversed the judgment against Mutual Parties and remanded for proceedings consistent with this decision.
If you have questions about probate court affect on a pending lawsuit in an Arizona divorce case, you should seriously consider contacting the attorneys at Hildebrand Law, PC. Our Arizona community property and family law attorneys have over 100 years of combined experience successfully representing clients in community property disputes and family law cases.
Our family law firm has earned numerous awards such as US News and World Reports Best Arizona Family Law Firm, US News and World Report Best Divorce Attorneys, "Best of the Valley" by Arizona Foothills readers, and "Best Arizona Divorce Law Firms" by North Scottsdale Magazine.
Call us today at (480)305-8300 or reach out to us through our appointment scheduling form to schedule your personalized consultation and turn your Arizona community property or family law case around today.
Chris Hildebrand wrote the information on this page about a pending lawsuit and the effect of probate court in Arizona to ensure everyone has access to information about family law in Arizona. Chris is a divorce and family law attorney at Hildebrand Law, PC. He has over 24 years of Arizona family law experience and has received multiple awards, including US News and World Report "Top Arizona Divorce Attorneys", Phoenix Magazine "Top Divorce Law Firms", and Arizona Foothills Magazine "Best of the Valley" award. He believes the policies and procedures he uses to get his clients through a divorce should all be guided by the principles of honesty, integrity, and, quite frankly, actually caring about what his clients are going through in a divorce or family law case. In short, his practice is defined by the success of his clients. He also manages all of the other attorneys at his firm to make sure the outcomes in their clients' cases are successful as well.
---
What's Hot – Blog