Modifying Child Custody and Support in Arizona
In Arizona, the decision of a judge to modify parenting time will often result in a modification of child support. In the case of Heidbreder v. Heidbreder, the Arizona Court of Appeals addressed whether the trial court erred when it modified child support despite neither party had requested a modification of child support.
The court addressed modifying child custody and support in Arizona. The main issue was whether the trial court had done so deprived either party of constitutionally protected Due Process rights requiring adequate notice and an opportunity to be heard.
On June 29, 2010, Jodi and Gregg Heidbreder dissolved their marriage by a consent decree. Both agreed to share joint legal custody of the two minor children with Jodi (Mother) being the primary residential parent. Both also agreed that Gregg (Father) would pay $1,000 per month in child support to Mother.
These agreements were approved and incorporated into the final dissolution decree by the court.   On October 29, 2010, Mother filed a petition seeking to modify Father's parenting time from unsupervised to supervised. She also filed to modify child custody (legal decision making) seeking sole legal custody of the children.
---
---
The court consolidated both matters and held an evidentiary hearing. The court awarded Mother sole legal custody, ordered Father's parenting time supervised and modified Father's child support.
The court issued an order modifying child support from $1,000 per month to $500 per month retroactive to April 1, 2011. The mother quickly appealed, arguing the trial court erred when it modified the child support with a request for modification being filed by either party. She claims the court lacked the authority to make the change as both parties agreed to the amount in their property settlement agreement and neither parent requested a modification of child support.
The Arizona Court of Appeals determined the fact that the original child support amount was in the original agreement was immaterial to whether the trial court could modify child support. Mother also argued that the issue was not properly addressed before the trial court or mentioned in the pretrial statement.
The Arizona Court of Appeals disagreed with that argument as well. Once the trial court modified legal decision making (child custody) and parenting time, it was required by law to address child support. The court's authority to modify child support is not based on a petition, but on a "showing of changed circumstances that is substantial and continuing."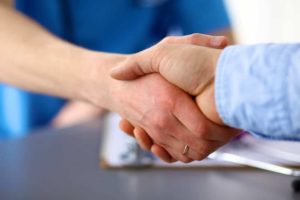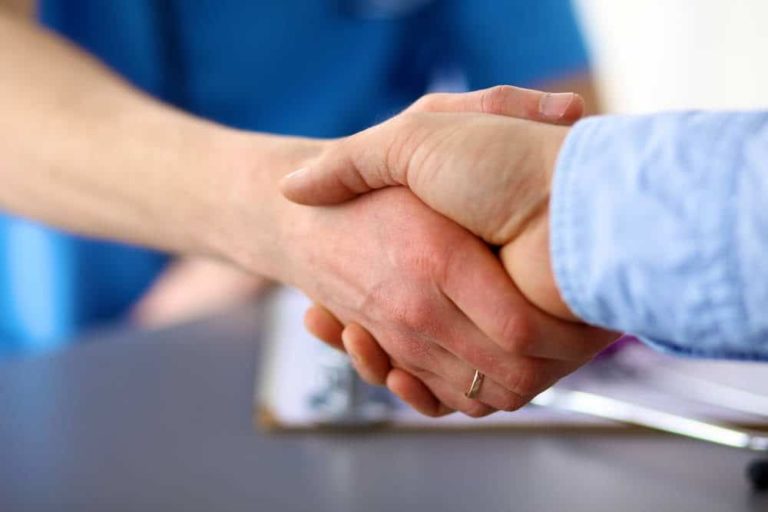 Due Process Requires Notice to a Party When a Judge Modifies Child Support in Arizona
Although the court had the right to modify child support under Arizona state law Section 25-403.09, The Arizona Court of Appeals decided Mother was not provided adequate notice that child support would be an issue to be determined at the hearing.
The court noted that neither party was "substantially prepared" to discuss child support at the hearing, but they continued without providing Mother time to prepare to present evidence regarding child support. A trial court errs if it modifies child support without a) conducting a hearing or b) allowing both parties time to gather and present evidence.
While the trial court did direct both parties to file financial affidavits after the hearing, that order did not provide both parties with a full opportunity to be meaningfully heard. Not only did the trial judge limit the scope of evidence Mother could present at trial on the issue, but it denied her the right to challenge the modification on legal grounds if she had any such legal grounds.
In the case of Heidbreder v. Heidbreder, the Arizona Court of Appeals vacated and remanded the case back to the trial court to conduct a full evidentiary hearing on the issue.  The Heidbreder case stands for the principle that a trial judge must consider a modification of child support when there is a substantial and continuing change in circumstances, including a modification of parenting time.
Other Articles About Child Support in Arizona
Chris Hildebrand wrote the information on this page about modifying child custody and child support in Arizona to ensure everyone has access to information about family law in Arizona. Chris is a divorce and family law attorney at Hildebrand Law, PC. He has over 24 years of Arizona family law experience and has received multiple awards, including US News and World Report "Top Arizona Divorce Attorneys", Phoenix Magazine "Top Divorce Law Firms", and Arizona Foothills Magazine "Best of the Valley" award. He believes the policies and procedures he uses to get his clients through a divorce should all be guided by the principles of honesty, integrity, and, quite frankly, actually caring about what his clients are going through in a divorce or family law case. In short, his practice is defined by the success of his clients. He also manages all of the other attorneys at his firm to make sure the outcomes in their clients' cases are successful as well.
---
Related Blogs – What's Hot
---