Scottsdale Arizona Divorce Attorneys

Thank you for visiting our meet our lawyer's page.  We have a diverse group of experienced Scottsdale Arizona divorce and family attorneys.  We encourage you to watch all of the video profiles of our attorneys to determine which attorney you believe will be best for your case.
We understand it can be a daunting task researching the best Arizona divorce attorney to represent you. Many people going through a divorce have never had to work with a lawyer in the past and are searching for help in locating the best Arizona divorce attorney to protect their interests.
We are here to help educate you on the factors you should be evaluating when meeting with an Arizona, divorce attorney. In our article entitled "Tips for Finding the Best Arizona Divorce Attorney for Your Divorce", we provide you with an insider's view on what makes a great Arizona divorce lawyer. We hope you find the information helpful and we are happy to answer any questions you may have regarding what makes our practice unique.

Chris Hildebrand
Arizona Divorce Lawyer
Chris Hildebrand has practiced divorce and family law in Arizona for more than twenty years. Chris is regularly consulted by other divorce attorneys regarding the interpretation and application of divorce laws in their cases….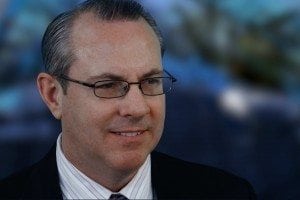 Kip Micuda
Family Law Attorney
Kip Micuda has been practicing divorce and estate planning in Arizona for over twenty years. Kip has been regularly called upon to participate in numerous law-related committees to …