Divorce Attorneys for Doctors, Nurses, and Medical Professionals in Arizona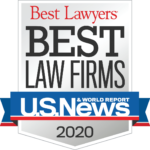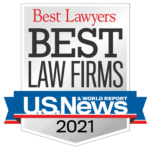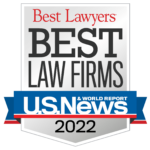 Divorce for Doctors, Nurses and Other Medical Care Providers in Arizona
If you are a physician, nurse, or other medical care provider in Arizona and are searching for divorce attorneys for doctors, nurses and other medical care providers in Arizona, Hildebrand Law, PC attorneys have over one hundred years of combined experience representing doctors and nurses in Arizona divorce cases.
In many ways, a doctor or nurse facing a divorce in Arizona will face the same issues as anyone else going through a divorce.
However, there are some differences a doctor or nurse going through a divorce in Arizona may encounter and, therefore, require working with a divorce attorney who has a lot of experience representing people in the medical field going through a divorce in Arizona.
Let's explore the issues in a divorce and what issues may require an experienced divorce attorney who has represented physicians and medical care providers in divorce cases.

The Process of Divorce for Doctors, Nurses and Medical Care Provides in Arizona
A divorce in Arizona is a matter of public record.
That means anyone and everyone can comb through the divorce petition, motions, and other pleadings that are filed by your attorney, as well as the documents filed by your spouse's attorney.
This may include personal financial information, such as your annual earnings.
That can have an impact on your professional standing in the medical community.
That community includes your friends, neighbors, employees, and even your patients.
Negative information can even harm your medical practice or where you work. Some accusations from your spouse could even affect your good standing with the Arizona Medical Board.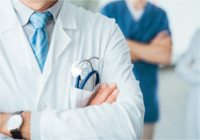 Our experienced Scottsdale Arizona divorce attorneys will not only protect your interests in a divorce but will also go to great lengths to protect your privacy.
We do this by strategically using Special Masters, mediation, and arbitration to keep as much of your divorce private and, therefore, protect your professional identity.
Child Custody for Doctors, Nurses and Medical Care Providers
Child custody decisions are not usually affected because you are a doctor or nurse going through a divorce in Arizona.
The only exception would be if your work schedule changes frequently or you are "on-call" enough to impact your consistency in spending time with your children.
If a physician or nurse has a difficult time balancing out his or her professional responsibilities, our divorce attorneys will find creative solutions to address the problem.
For example, as divorce lawyers who have represented many doctors in a divorce, we may suggest you hire a nanny to cover you when you are called into the hospital.
Relying on family and friends to watch your children also provides a good solution.
Finding another doctor or nurse to cover your shifts or at least some of them, may be an option for you.
Regardless of your situation, we will find a solution to ensure your professional responsibilities do not impact your relationship with your children.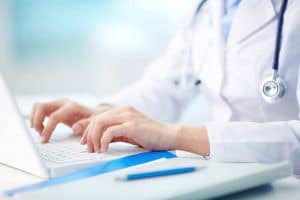 Spousal Maintenance
Spousal maintenance is an award of a monthly payment from one spouse to the other spouse.
There are a variety of reasons the court may award spousal maintenance in an Arizona divorce.
Physicians and nurses can earn a good living.
He or she may make such a good living that his or her spouse may not be working at all.
You need a divorce lawyer who is experienced representing doctors and nurses earning a large income who are faced with a claim for spousal maintenance to mitigate your exposure to paying spousal maintenance.
The extent of the assets you will be splitting, the number of debts you have, the standard of living you have maintained, and your spouse's ability to obtain additional education, training and experience will all be factors to be considered.
Division of Assets and Debts
A judge in Arizona is required to equitably divide your debts and assets and to award to each spouse his or her separate property.
This process becomes more complicated if you have an ownership in a medical practice.
You need an Arizona divorce attorney who has worked doctors who own a medical practice, as well as with business appraisers to ensure your medical practice is not overvalued.
Your attorney should understand the difference between "fair value" and "fair market value" and which premise of valuation provides the most "fair" value of your business.
Making a mistake on the correct premise of value could mean a difference of hundreds of thousands, if not millions, in the final evaluation of your medical practice.
If you have questions about divorce attorneys for doctors and medical professionals in Arizona, you should seriously consider contacting the attorneys at Hildebrand Law, PC. Our Arizona divorce and family law attorneys have over 100 years of combined experience successfully representing clients in divorce and family law cases.
Our family law firm has earned numerous awards such as US News and World Reports Best Arizona Family Law Firm, US News and World Report Best Divorce Attorneys, "Best of the Valley" by Arizona Foothills readers, and "Best Arizona Divorce Law Firms" by North Scottsdale Magazine.
Call us today at (480)305-8300 or reach out to us through our appointment scheduling form to schedule your personalized consultation and turn your divorce or family law case around today.
More Information on Our Arizona Family Law Attorneys
SCHEDULE YOUR CONSULTATION TODAY!
PLEASE COMPLETE OUR NEW CLIENT INTAKE FORM TO SCHEDULE YOUR CONSULTATION TODAY!
Chris Hildebrand wrote the information on this page about divorce attorneys for doctors in Arizona to ensure everyone has access to information about a doctor going through a divorce in Arizona. Chris is a family law attorney at Hildebrand Law, PC. He has over 24 years of Arizona family law experience and has received multiple awards, including US News and World Report "Top Arizona Divorce Attorneys", Phoenix Magazine "Top Divorce Law Firms", and Arizona Foothills Magazine "Best of the Valley" award. He believes the policies and procedures he uses to get his clients through a divorce should all be guided by the principles of honesty, integrity, and actually caring about what his clients are going through.
---
As Seen on CBS News, ABC News, NBC News, and Fox News