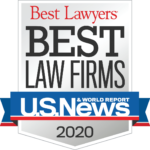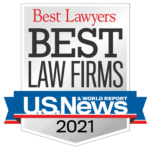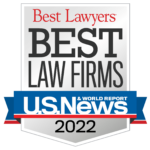 Going through a divorce is a very difficult and emotional process for anyone.
It can be particularly difficult if you have strongly held Christian views about the relationship between Christianity and divorce.
Decisions regarding the children will have to be made, as well as decisions on their practice of the Christian faith.
Oftentimes, one of the spouses will choose a new congregation to attend which may interfere with the relationships the children currently have in the church.
We often tell our clients how your character is defined by not how you act in the best of times but how you act in the worst of times.
There is nothing that can wreak more havoc on your divorce than your attorney.
An attorney how either intentionally or unintentionally (from lack of experience) can turn your divorce into a war while dragging you down with it.
The attorney, on the other hand, charges you more, and more, and more with every conflict he or she creates.

Our experienced Arizona Christian attorneys will explain the entire divorce process in Arizona, as well as the relevant Arizona divorce laws, including a discussion on how can settle your case.
If the case is not likely to settle, we will take the most direct route to protect you and your interests in the divorce.
The difference is we handle your case with dignity and respect.
You can be a strong and well-prepared attorney representing your client's best interests without pounding your fist on the table or be yelling at or ridiculing the other spouse or his or her attorney.
Those are tactics used by some inexperienced or aggressive attorneys and they are simply ineffective in a courtroom.
If you have questions about Christian divorce attorneys in Arizona, you should seriously consider contacting the attorneys at Hildebrand Law, PC. Our Arizona divorce and family law attorneys have over 100 years of combined experience successfully representing clients in divorce and family law cases.
Our family law firm has earned numerous awards such as US News and World Reports Best Arizona Family Law Firm, US News and World Report Best Divorce Attorneys, "Best of the Valley" by Arizona Foothills readers, and "Best Arizona Divorce Law Firms" by North Scottsdale Magazine.
Call us today at (480)305-8300 or reach out to us through our appointment scheduling form to schedule your personalized consultation and turn your divorce or family law case around today.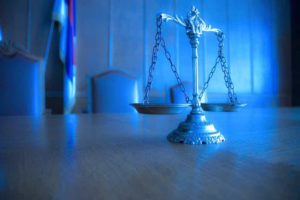 More Information on Our Arizona Family Law Attorneys
Chris Hildebrand wrote the information on this page about divorce in Arizona to ensure everyone has access to information about divorce laws in Arizona. Chris is a divorce and child custody attorney at Hildebrand Law, PC. He has over 24 years of Arizona family law experience and has received multiple awards, including US News and World Report "Top Arizona Divorce Attorneys", Phoenix Magazine "Top Divorce Law Firms", and Arizona Foothills Magazine "Best of the Valley" award. He believes the policies and procedures he uses to get his clients through a divorce should all be guided by the principles of honesty, integrity, and actually caring about what his clients are going through in a divorce.