Child Custody Lawyer in Phoenix Arizona
Phoenix Arizona Child Custody Lawyer
If you searching for a child custody lawyer in Phoenix Arizona, you should meet with one of the experienced Phoenix Arizona child custody lawyers at Hildebrand Law, PC. Our child custody lawyers serving Phoenix Arizona residents have over 100 years of combined experience in Arizona child custody cases.
In times of a
divorce
or a
legal separation
, hiring a child custody lawyer Phoenix Arizona trusts might be the best decision you could make on behalf of your children.
This is especially true when the spouses or child's guardians are not getting along and it turns into a legal matter.
When this happens it is often the children who are most affected. This situation can potentially be avoided by working with an experienced, unbiased Phoenix child custody lawyer.
Hildebrand Law, PC focuses on family law; a practice that handles divorce, child custody, child support, and other relevant cases.
Our lawyers are well versed in child custody cases and have successfully negotiated complex divorce cases that required experience and attention to detail.
As a child custody lawyer Phoenix Arizona respects, Hildebrand Law, PC was founded on the principle that every person should have access to supportive, dependable, and effective legal representation.
We understand that each family is unique and our attorneys go to great lengths to protect the rights of each and every client and their children.

Phoenix Arizona Child Custody Services
By reaching out to a child custody lawyer Phoenix Arizona offers at Hildebrand Law, PC, we can discuss your needs and let you know what options you might have.
We can assist in child custody matters such as:
The State of Arizona is committed to ensuring that the best interests of the children are taken into consideration.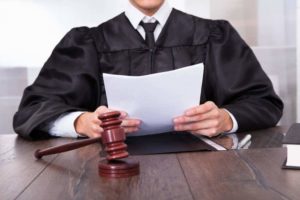 This means that the judge may take a variety of factors into consideration before ruling on a custody or visitation arrangement. In general, these issues might include:
The wishes of the child (if he or she is old enough to understand)
Mental health and physical health of each parent
Whether or not the child has any special needs
Cultural considerations
The need for a stable environment
Support for interaction with extended family members
Financial well being of each parent
Evidence of parental drug abuse, alcohol abuse as well as sexual abuse
Parental use or excessive use of discipline
Whether or not domestic abuse is occurring or has occurred in the past
A child custody lawyer in Phoenix Arizona from our firm can further discuss the judge's potential considerations during a complimentary consultation.
It is worth noting that if the other parent has already hired a lawyer to represent them in a child custody battle with you, you should strongly consider having legal support on your side as well.
What to Expect from Hildebrand Law, PC
As a child custody lawyer Phoenix Arizona depends upon, we remain center focused on the protection of you and your children's rights.
When you work with us, you can expect benefits such as:
A comprehensive plan that you understand
Frequent communication
A clear fee structure
Ongoing support from our lawyers and legal staff
High competency from your assigned lawyer
If you have questions about child custody lawyer in Phoenix, Arizona, you should seriously consider contacting the attorneys at Hildebrand Law, PC. Our Arizona child custody and family law attorneys have over 100 years of combined experience successfully representing clients in child custody and family law cases.
Our family law firm has earned numerous awards such as US News and World Reports Best Arizona Family Law Firm, US News and World Report Best Divorce Attorneys, "Best of the Valley" by Arizona Foothills readers, and "Best Arizona Divorce Law Firms" by North Scottsdale Magazine.
Call us today at (480)305-8300 or reach out to us through our appointment scheduling form to schedule your personalized consultation and turn your child custody or family law case around today.
Arizona Family Law Attorneys in
Scottsdale

and

Tucson

Arizona
More Information on Our Arizona Family Law Attorneys
Chris Hildebrand wrote the information on this page about our child custody lawyer in Phoenix Arizona to ensure everyone has access to information about child custody laws in Arizona. Chris is a divorce and child custody attorney at Hildebrand Law, PC. He has over 24 years of Arizona family law experience and has received multiple awards, including US News and World Report "Top Arizona Divorce Attorneys", Phoenix Magazine "Top Divorce Law Firms", and Arizona Foothills Magazine "Best of the Valley" award. He believes the policies and procedures he uses to get his clients through a divorce should all be guided by the principles of honesty, integrity, and actually caring about what his clients are going through in a divorce.